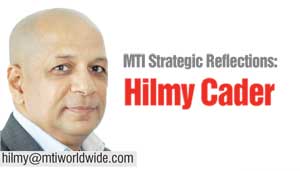 Here are some 'hard' questions for Ministers (be they blue, green or red) to turn on their inner searchlights!
* Selecting the head of an institution is a highly scientific HRM process – have ministers developed this competency?
* Is there a documented job description and person specification for the heads of State institutions? Is that the basis of selection?
* What assessment methodologies are used to ensure job-fit and organisational-fit?
* What kind of orientation and job briefing is done when assuming duties?
* What KPIs are set, who and how are they measured and communicated to the public?