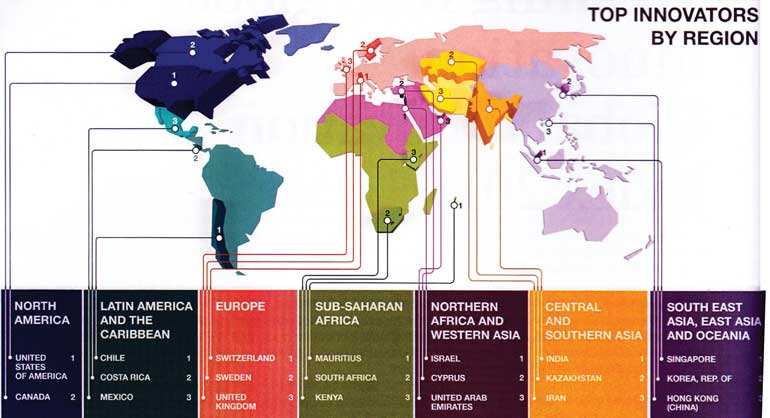 The spectacle of a garbage dump burning and schools being closed and the residents moving around with handkerchiefs covering their noses and mouths at Badulla was news for more than one day. Even Air Force helicopters had to be brought in to douse the smoldering refuse dump – neither a pleasant nor a productive event. All expenditure direct and indirect over such events is money down the drain which we can ill-afford.

Adding to the confusion are the statements such as methane coming from burning polythene and plastics. This line has two major errors. Burning does not generate methane and further the communication implies polythene is different from plastics, etc. Pity those who will only learn some science from our media. Pity too that all studies, exposure visits, consultancies, international programs and professional courses, etc. are not yielding winning the war on garbage.

May be sociologists will have a better answer to the question or are we to call in anthropologists? With our systemic weaknesses in design and manufacturing even the most tailored and appropriate solution may take a good part of two years to deliver a technical solution when sourced from abroad. It must be said that more time is spent over paperwork than on technical process discussions.


Science, engineering, innovation!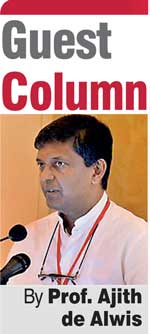 Starting with garbage there is a need to be better equipped as a nation to handle problems and the way forward clearly is – with the risk of getting accused for repeating the same message over and over again – developing competencies in science and engineering! There is no other way. Of course you have to throw in a good dose of innovation to the mix when looking at disrupting ourselves in the way we want to grow.

In this backdrop of misinformation and pitiful display of our inabilities, it was indeed exciting to read the news of the President's pronouncement in Bangkok, Thailand recently addressing the Asia Cooperation Dialogue. He was reported having declared of Sri Lanka's intention to become a hub in the region for science technology and innovation. As far as I can recall we never had a situation of a Sri Lankan Head of State making such a pronouncement ever before either to a national or an international audience, where science and innovation was the topic.

The closest perhaps may be when almost all praised the past for some truly remarkable deeds over time but none of them really dared to venture out to predict a strong case with science and technology for the country for the future.

The Prime Minister too recently emphasised when inaugurating the Techno City initiative at the Sri Lanka Institute of Nano Technology at Pitipana, Homagama that there is no other way when he stated that the rapid development of the Sri Lankan society is dependent on the development of science and technology. Today the leadership of the nation is making a strong case for Science, technology and innovation. Now the challenge is ensuring execution of action resulting in movement in the right direction.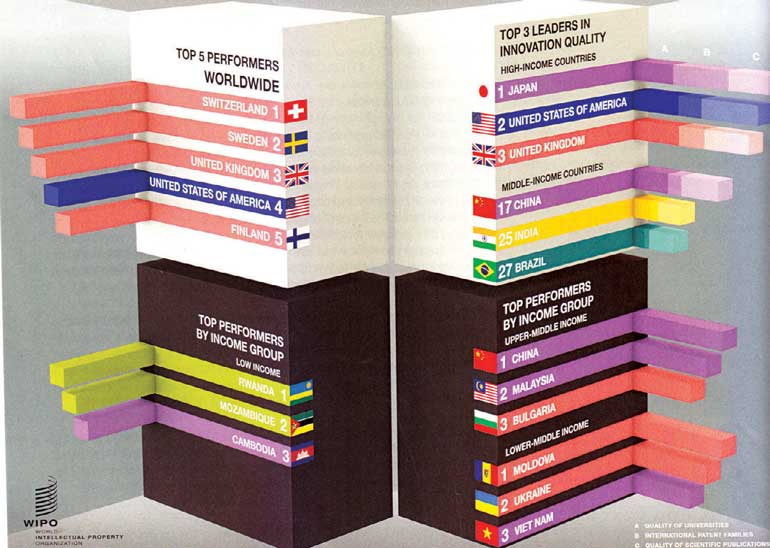 Concrete action necessary

One can say and express concepts perhaps till you are blue-green in your face! Concrete action is necessary and it is the duty of a responsible leader to ensure that the usual slips that take place between statements and relevant actions are not allowed to take place.

If you sincerely believe in this possibility, giving leadership to the cause is vital. With clear metrics, data mining techniques, and with all techniques of big data today backed with all the digitalisation, it is not difficult to develop an almost complete in-depth profile of a nation in assessing science technology and innovation strengths and weaknesses. It is equally easy to identify who is doing what with who in STI and the most influential organisations, actors and relationships.


Invest in innovation

Global assessment that can be easily tapped into is the Global Innovation Index compiled annually by the World Intellectual Property Organization, INSEAD business school and the Cornell University (USA).

Over the years from its inception what we have observed is the gradual declining of Sri Lanka's position in the GII. However 2015 showed a difference. Sri Lanka became the second best nation to have made the most significance progress in improving oneself, with the GII ranking telling the story. Sri Lanka went up to 85th position from 105th placement of the year before. However, again in 2016 the ranking has dropped down to 91st position and that too among 128 economies. In the earlier assessment more than 140 countries had been included. Hope the pictorial extracted from WIPO is studied well.

WIPO Director General Dr Francis Gurry has clearly articulated the challenge at hand when he said: "Investing in innovation is critical to raising long-term economic growth. In the current economic climate, uncovering new sources of growth and leveraging the opportunities raised by global innovation are a priority for all stakeholders."

That gives us few key messages – invest in innovation which means ensure that you just do not allocate money for research and be happy for having done so. The research must be converted and hopefully the areas of activity should be challenging and with high potential. The next is uncovering new sources of growth is vital. Doing the same thing over and over again and seeing the same tea bush and the same underwear and the same tourist and the same outsourcing opportunity and the same gem or and jewellery and envisioning growth is not going to work out. The 'incrementalism mindset' should not be there at the top nor at closer to the top.

When President Obama came into office he unveiled an innovation strategy in a nation if you just go by the GII perhaps should not have any worry as if you are in the top 25 things should be fine. Yet his message was: "History should be our guide. The United States led the world's economies in the 20th century because we led the world in innovation. Today, the competition is keener; the challenge is tougher; and that is why innovation is more important than ever. It is the key to good, new jobs for the 21st century. That is how we will ensure a high quality of life for this generation and future generations. With these investments, we are planning the seeds of progress for our country, and good paying, private sector jobs for the American people."

He followed up his words and strategy diagrams with money to support. He was not being complacent as GII in 2010 indicated US to go from 1st place to 11th place and that was not happy news when you extrapolate for the future all the ramifications of such a downward movement.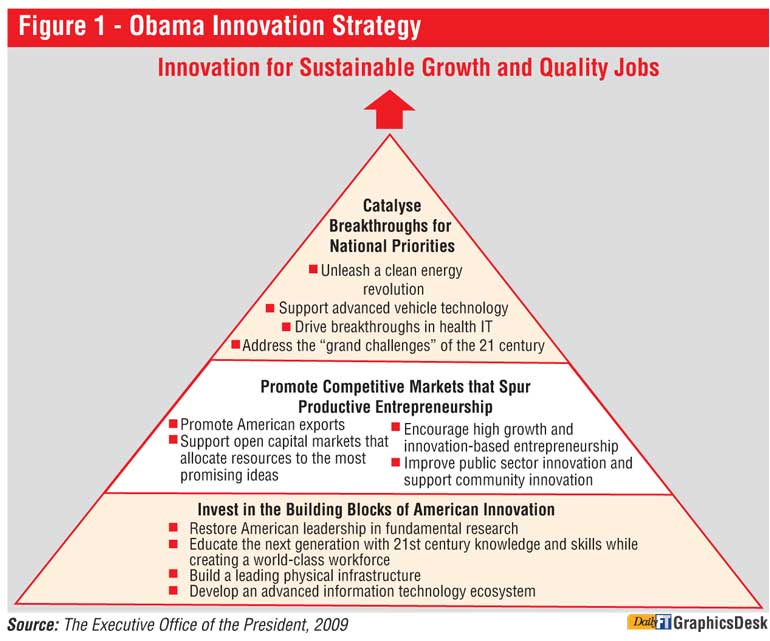 Leaders, take heed

There is the need to believe in this need for disrupting ourselves of the way we are attending to doing things and perhaps in all spheres. Easier said but that too has to be done. With the national budget in the horizon we should not have an expectant nation waiting to listen to lower prices of commodities.

Having said something that no one really dared to say for a long time, and a statement worthy of being driven across plans should support realising such ideals. We slip too much between statements and action. We read too little good material. We are satisfied too much even if we achieve too little. We hope patience and time will solve all our issues with little bit of praying by the side. Pseudo-science is what we hear and see people paying homage to.

Today debt servicing has become a critical issue. Cash flows are dying. The nation is ageing. Brain drain is promoted as our newspaper adverts are all about seeking greener pastures and how much support is available. This was mentioned by a senior WIPO official who was in Sri Lanka for the first time and he was surprised over the content of Sri Lankan Sunday newspapers!

Leaders should take heed. The followers should reinvent themselves. Hope the statement made by the President is not one in isolation. Hope the Techno City moves on from foundation stones to reality.