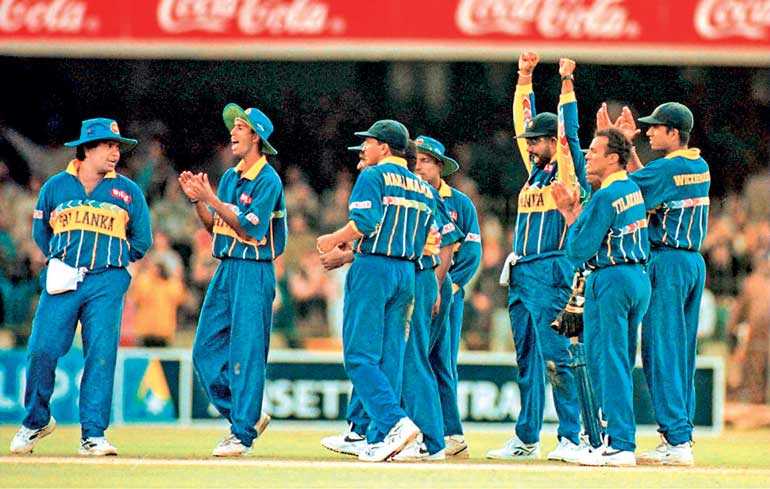 Our society needs to be alive for science and technology. While we re-enact cricket matches and relive old melodies via musical extravaganzas, we effectively

demonstrate our preference for a few areas with limited potential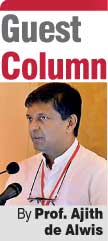 When you constantly observe our fellow countrymen's obsession with the past, I am left wondering if we are all subscribing to the idea that all our best days are over and our best times were deeply in the past. We need to internalise the simple understanding that where we are going to spend rest of our time is in the future and it is important for us to be creative for that journey certainly by maximising the experiences so far.

As the thought flashes through my mind I begin to worry not about myself but about ourselves. As we invest the present in the past, we are heading for a future incapable of giving us any returns as we are not investing in that direction. We constantly speak of the "Good Old Days" and even when we knew perfectly well that was not so. We perhaps cling on to one or two events and consider that all was well and act feverishly to bring that past again.

I do not have a fascination of going back to the past because I came from there and I am fully alive to that period and I do not have any uncertainties. However, it is in the future that we all have uncertainties and maybe that is the only certainty. An occasional plunge may be acceptable but doing it at each and every opportunity is unacceptable.

In Sri Lanka when we assemble together we go back to the past so easily and quickly. Just think about the usual group discussions and think where you were most of the time. Many a time we assemble with that very purpose! We never challenge ourselves with the future! Our discussions are never rich with scenarios of the future that await us. In these circumstances we just will not have the self-direction to be prepared for the emerging complex future.

Making things happen

There are people who make things happen. Those societies that have made giant strides owe a lot to this group, which at times could be even be a single person. There are people who watch things happen. Aren't we in that category of spending hours in front of the TV killing valuable time, at times clapping though nobody is there to hear, always curious about what has happened, etc.?

There are also people who jump up and down saying "what happened?" Some of us today may be waking up in anticipation of knowing what has happened as we harbour lots of questions about the past, how many likes for my picture posted on my wall, etc.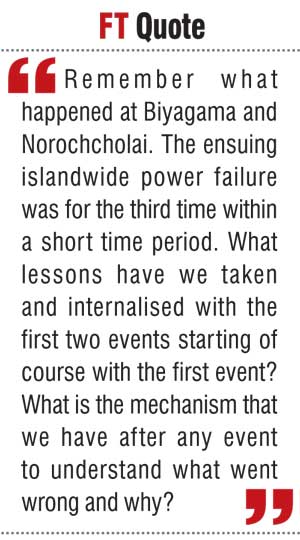 Robin Sharma may have written very well on 'Mega Living,' giving the option to us with a 30 day program to a perfect life starting with the identification of these three types of individuals. His quest was to push the reader to be in the first category – the category that matters to you as well as to the society that nurtures you.

In our own past those who designed and developed the Biso Kotuwa (sluice gate) did change the Anuradhapura era, builders of Sigiriya changed how a simple rock functioned – they indeed made things happen. In that past these people were creating a future and their work has given stature to our society. Their ability to do some design for the first time in the world is still helping us to sell tickets and recite stories.

Our issue is not being able to understand that our whole society today is more or less in the last two categories, barring a few. Yet we, the society, has to have the readiness to face up to all the advances, setbacks, disasters, etc. It is perhaps trickier to clearly identify some individuals who really appear energetic. However, upon closer examination they only want to bring the past back and that certainly is not the way to make the future happen. How can we bring about tools to disengage our minds too much with the past and to gain traction with the future?

Though the majority was classified into the less-than-useful categories, it must be stated that the potential is there. That is to be found deep within waiting to be discovered and rekindled. It is the environment that is poisoning our minds to behave negatively. The fact that the potential is there is seen quite well when one is pushed outside the national boundaries into a plane and out! How can we realise the potential while that person is within society as it is our own system that stands to benefit then.

Be alive for science and technology

Our society needs to be alive for science and technology. While we re-enact cricket matches and relive old melodies via musical extravaganzas, we effectively demonstrate our preference for a few areas with limited potential. Those who have really made a difference are forgotten and there are no proper role models for the emerging genre.

There is little time to reflect on the life of a researcher and a scientist who may have toiled sleeplessly to come out with a rice variety that had enabled us to avoid hunger and poverty. The lives and the likes of Wimalasurendra and Ray surface occasionally and are quickly forgotten.

Quite a few in our agriculture research stations must have invested their present for us in bringing out the green revolution here. For the scientist and the researcher what is usually reserved in our system are harsh words if the person takes a misstep once in a while.

It is interesting to observe the unravelling saga post the Biyagama transformer explosion. Engineers to be held accountable and no one else! Floodgates have been opened up for international teams coming in one after the other. Each visit is eagerly anticipated as we in general believe that it is a matter of seconds for an answer to emerge, when an external delegation comes to identify what is wrong here.

We have consistently run down technical excellence within us as we have allowed generalists to be around or effectively grooming generalists. We are unabashed about asking and letting our view point to be shown – why are you specialising in a particular area and such knowledge is of no use here. Even if we have years of experience of manufacturing transformers we do not believe in the inside perhaps other than thinking about 'an inside job'.

Conspiracy theories are well taken, scientific theories are not. Papers to sell and tongues to wag what are best are the stories of the former type. We just do not understand why we have not learnt anything over time. Where are the organisational learning and the rest understanding and respecting it for that accumulated learning?

Remember what happened at Biyagama and Norochcholai. The ensuing islandwide power failure was for the third time within a short time period. What lessons have we taken and internalised with the first two events starting of course with the first event? What is the mechanism that we have after any event to understand what went wrong and why?

Presence of a mechanism is a must in mission critical systems. Once reports are written, what happens with the findings? We also do not share findings after an event. Again that is not to discuss life stories of people who were involved but to understand causations, lessons to be learnt or shared, etc. There is definitely the need within to understand what has happened. We can read and even view online public hearing over an incident say from USA. That is openness especially when it is taxpayer's money.

Keep the future in mind

Our whole approach to news and views perhaps has to undergo change. This event is sending a message to all organisations – be a learning organisation. Discuss events with the future in mind as the next time around that may be you! The feeling is pretty bad when you are caught napping.

Our life within organisations is simple and without much burden. There is no major responsibility on each one to grow an organisation. The requirement for most, please keep it going from one meeting to another. Hence when we engage with work we do not have many challenges nor goals. The crisis and the problem is bared only when an issue surface. We should change to make the future happen and not just allow the future to take us for a ride!


[The writer is Professor of Chemical and Process Engineering at the University of Moratuwa, Sri Lanka. With an initial BSc Chemical engineering Honours degree from Moratuwa, he proceeded to the University of Cambridge for his PhD. He is the Project Director of COSTI (Coordinating Secretariat for Science, Technology and Innovation), which is a newly established State entity with the mandate of coordinating and monitoring scientific affairs. He can be reached via email on [email protected]]