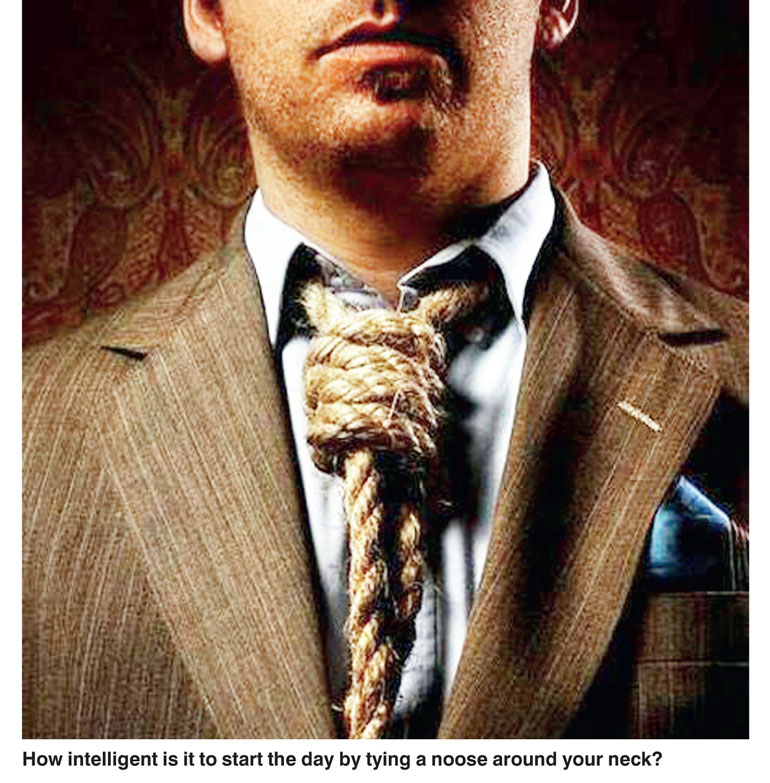 The Cabinet recently approved the guidelines for maintaining buildings in public institutions as green buildings and the proposal was made by President Maithripala Sirisena, in his capacity as the Minister of Mahaweli Development and Environment.

A comprehensive guideline that includes the method of measuring the environment and the institutional structure required for its implementation too had been approved by the Cabinet of Ministers. The launch of this program took place on 9 January at the BMICH with the President as the Chief Guest and was followed up with an exhibition of opportunities and available products for greening buildings and a technical symposium.

It can be said that perhaps Sri Lanka is the green building nation when considering the garment and apparel sector with two of the world's first plants having LEEDS platinum rating. It must be said there is so much the State sector can benefit by way of going green and the step taken can be applauded with the hope that execution will follow next.

It was quite interesting for me to listen to Prof. Rahula Attalage, Deputy Vice Chancellor of University of Moratuwa, as the keynote speaker on the occasion of the launching of the President's directive on Greening State Buildings and ushering in another sustainable development principle.
Japanese example


Prof. Attalage did approach the subject of green buildings both theoretically and practically and tackled prevailing myths too. Being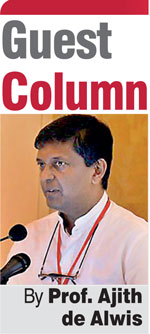 a well-established professional in this area, he was quite aware of both the principle and the realities. He went on to make a very important point by bringing in an example of Japan.

In summer in Japan he indicated that the Government sanctions its staff to wear clothing appropriate to a warm environment, thus saving expenditure necessary in cooling office environments. It is not difficult to understand that putting multiple layers of clothing, etc. in a warm environment commands cooling down the environment if one is to maintain sanity!

The usual situation that we see in white collar environments are dressing up and keeping the temperature down perhaps two pathways to excessive expenditure in terms of laundry and energy. However this is not an advocacy to plunge into extremes as sometimes one observes in certain temperate zones when sun start to shine for few more hours with 'streakers' on the run!

It is not a secret, however, that those who are less blessed with the sun today are making more use of the sun while we seek new designs on curtains and related decorations and spend heavily on bringing light to resolve the ensuing darkness. How we can argue on sustainability by practicing the exact antithesis is a brain quiz.

Germany today holds the world record for roof top solar power utilisation and also holds the demonstration of being the only country to have managed the entire energy demand of a day using renewable energy.

Germany spends a considerable amount of effort too in capturing rain water from roofs and for an advanced economy is quite advanced in thinking and action over considering sustainability for the future. With the country facing severe water and energy crises and the pathway for resolving only taking the country to a more difficult financial quagmire, the lessons from countries such as Japan and Germany should be taken with open arms.
Sustainable living
Changing to accommodate prevailing conditions and respecting nature and managing accordingly is sustainable living. Japan always had demonstrated their ability to ensure conservation and achieve growth when economic needs predominated.

In 1973 Japan was hit hard with the arrival of OPEC and the raising of fuel prices. Japan like Sri Lanka has to import its total fuel requirements. Japan did push through conservation efforts significantly and innovations were channelled to develop devices with highest possible efficiencies. Developments were benchmarked with the best and the quality of appliances that resulted from this exercise not only ensured safe passage of Japan through difficult times but became globally competitive products by themselves.

This is a fine example of conservation delivering economic growth. People participated with the right attitude. The Japanese Energy Conservation Office was set up to manage programs raised funds for themselves by cycling and engaging in related activities. It is a lesson to any economy that wants to learn how conservation can be a mainstream activity.

There is also another lesson – no economy perhaps can truly develop and sustain itself if one is inefficient. Inefficiencies very quickly drain away resources while you may temporarily believe that progress is being made. The leakage will deliver more lasting blows with time as there will be no resilience in a system where inefficiency rules.

At this juncture, when Sri Lanka is facing water and energy crises, once and for all a national efficiency drive too must be set in motion. We have had many examples of when a crisis is present resorting to all types of activities and when reservoirs get full reverting back to old habits. Strong economies became strong by not demonstrating fickleness but steadiness.
Sensible change
President Maithripala Sirisena in his address demonstrated his willingness to listen, understand and support sensible change. He too brought in a story about his observation of a Government agent listening to pirith at around 9 p.m. at a function in Polonnaruwa dressed up formally with a tie, etc. He had been moved to ask if a tie was necessary for the occasion and went on to indicate that probably he is duly following up the prevailing Government directive to public officials on dress code. This has been a directive from a former President and has been effective over the last 26 years.

President Sirisena said that only a President can overturn what another President has directed and went on to state that he will change the 26-year-old decree and announced to an appreciative audience at the BMICH that they could now opt for 'comfortable' clothing instead. I must admit that it was a real pleasure to acknowledge at that moment the President's statement

The President on the day by stating that one must adopt clothing that suits our weather and climate has perhaps made an important contribution towards some significant energy saving straightaway. One can imagine easily the impact of more than 460 State sector institutions with their associated buildings and offices increasing their thermostats to 26C from at times 19C – which usually is the value when one air conditioning machine is switched on and usually no one is really bothered to adjust the temperature – the contribution to the malaise afflicting CEB and via that the nation today!

Media really did not report this event accurately. Prof. Attalage's statement which led to the Presidential response was hardly reported nor connected. The President's remarks did not come after getting worked up over what he observed with the GA in Polonnaruwa, but he brought in the story to support what he was coming out with in response to Rahul's comment. Hats off to Prof. Attalage who just did not sing for the occasion, but dared to express an additional message of importance.

The decision maker responded emphatically and positive progress was made on the day! I do hope that the President was not too late, knowing that a habit forming effort only takes about 60 days of continuous practice and we have had the inefficiency practiced for almost 26 years; the habit may have turned into an addiction and that may needs another Schumpeterian strategy of creative destruction!

If you really look at yourself in the mirror in the morning while engaged in the task of achieving the proper knot, it is perhaps important to think on the question – How intelligent is it to start the day by tying a noose around your neck? May be such 'out-of-the-box' thinking actually may bring more such open questions to processes followed at desks with the attire on which in turn may bring a healthy dose of required change to the system of planning and administration that we have in our system as relics from the colonial past.

The President may really have started his second year with an injection that the system was waiting for.