Even on an average Sunday afternoon the crowd out at the Galle Face Green taking in the fresh air seems too large relative to the famous promenade. In 1856, when the five-hectare green was developed, Colombo was a small port town with a population less than 50,000. Now, one and half centuries later it is simply overwhelmed by the throng, with just enough space to manoeuvre yourself forward, the grass simply beaten into dust by shuffling feet.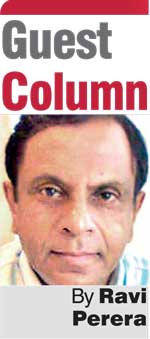 But on this overcast Sunday afternoon the crowd seemed even greater. The one-kilometre-long parking area bordering the green was inadequate, the overflow of cars, three-wheelers, vans and motorcycles stretched as far as the Beira Lake and even Temple Trees. The clammy heat, intermittent drizzle or the gloomy sky could not dampen their enthusiasm to get there.

Inquiring, I learnt that there was a kite festival sponsored by a popular TV channel on the Green that day. A good part of the crowd was moving towards one corner of the Green, where I gathered the judges were assessing the kites. Deciding that there was no hope of getting to the head of that confused procession, I made my way through the multitude in the opposite direction.

That Sunday the sea seemed a metaphor for the human confusion on land. Restless dirty brown waves, chaotic and agitated were smashing on the concrete embankment to no avail. Over the swirling waters, dark clouds drifted landwards, ominously. But the crowd paid no heed to nature's drama. The kite festival absorbed all their attention.


Dumping ground for garbage

Whichever way one turned through the mass it was impossible to miss the heap of rubbish deposited all around. Mainly plastic bags, wrappers and bottles, half-eaten food packets, torn balloons, broken rubber slippers , what looked like a bicycle tyre; to many the Green was a legitimate dumping ground of garbage. A sporting, art, or cultural event had become an occasion to dump human waste in a very public place.

I noticed her under one of the dim street lights which stretch along the walkway on the embankment. In that nondescript throng her sharp features stood out. Above average in height, slim, light skinned, the girl was with a large family group including children. Although dressed somewhat conservatively, it was apparent that she had taken care over her appearance, selected her outfit and groomed herself for the outing at Galle Face. Even from where I stood the touches of make-up on her face were visible. She had even invested on an intricate mehendi design on her delicate-looking hands.

Then I observed something disturbing. Like everybody else around, she and her family too were disposing of their garbage on the Green. It was done very casually, unconsciously, while talking and laughing with each other. She flicked away something that looked like a chicken bone, and then gently rolled down a coca-cola bottle. There were several empty plastic containers strewn around, put there mainly by the children with them.

Can a person pay so much attention to her appearance and yet be so indifferent to the environment around her? There was a huge disconnect here. On the face of it, the group she was with looked clean, reasonably educated and perhaps you could consider them to be politically and socially conscious. I could easily picture them in their homes watching those innumerable TV discussions on the 19th Amendment to the Constitution for instance.

They may find many a weakness in the constitutional process and perhaps even suggest to each other possible improvements to the amendment. But a simple contribution towards our common good, methodically and hygienically disposing of their own garbage, is outside of their awareness. In an apparently politically conscious society, it was unreal to observe such apathy towards one's surroundings.


Meaningful education

As a nation we also take great pride in our high literacy rate. Here again a fundamental question arises: What is education? Being able to read, write and do arithmetic or being a useful citizen who is intelligent, honourable and self-actualised?

Everywhere we see people in whose education large amounts of money have been invested. For argument's sake let us assume the money for their education came from the State. The Galle Face Green is also maintained by the State. Is one investment of the State in conflict with the other here?

It is now more than 150 years since the idea of Galle Face Green was conceived and developed. Like our sorry railway service, which has not been extended one mile after the colonial era, no further Greens have been added to Colombo since. The need for open spaces in Colombo is imperative. Even smaller but similar promenades could have been developed in the north and south of the city which are heavily populated areas. It is easier to find land along the open coast.

By now the drizzle was becoming a steady rain.

Caught in the strong winds, many of the kites had broken off from their weak twine. They had become part of the garbage left behind.


(The writer is an Attorney-at-Law and freelance writer).