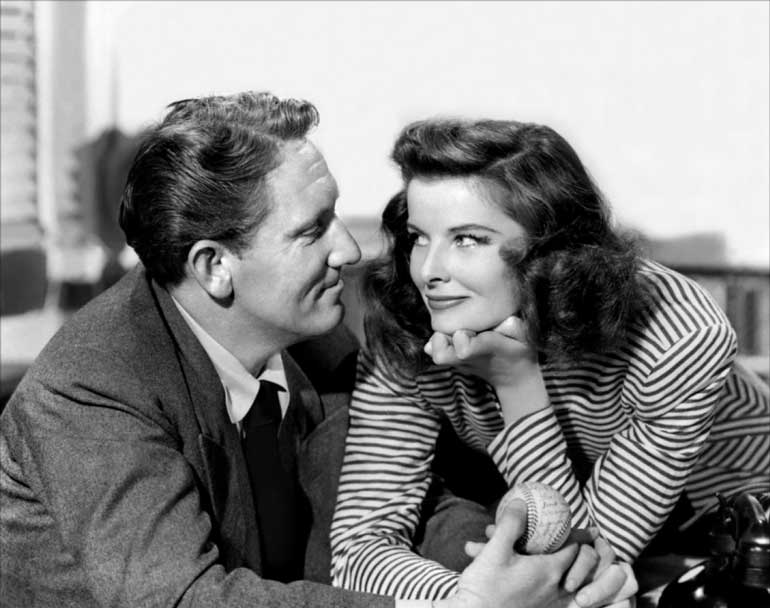 Spencer Tracy and Katharine Hepburn in Woman of the Year

12 May was the birthday of an actress who was described by the American Film Institute as the "greatest American screen legend" among female stars.

Katharine Hepburn, known popularly as Kate Hepburn, with her regal appearance and distinctive patrician-sounding accent, strode majestically across stage in an acting career spanning more than six decades.

She holds the record still for winning the most amount of Oscars in the acting category with four. She also held the record for the highest number of nominations with 12 until Meryl Streep surpassed her. In her 66 years of acting Hepburn acted in 44 feature films, eight television movies and 33 stage plays including a Broadway musical.

There were two classical actresses named Hepburn, who left their indelible impressions on American cinema for all time. The younger Audrey Hepburn passed away on 20 January 1993 at the age of 64. The elder Katharine Hepburn however lived to the ripe old age of 96 and died on 29 June 2003 at her home in Hartford, Connecticut, USA.


The typical Hepburn role

Film historian and critic Richard Schickel once explained the typical Hepburn role and its appeal in this way: "Her best films were when she was presented as a woman on her high horse with slightly pretentious, often comically-stated ideas about the world. It was for men to bring her down and get her to reveal herself as quite a good gal, sporty and democratic. We liked the idea that aristocratic people would be humanised by democratic values—in her case, by slightly rough-necked and good-natured males."

Katharine Hepburn was named Best Classic Actress of the 20th Century in an Entertainment Weekly on-line poll, just barely (21.5% to 20.6%) beating runner-up Audrey in September 1999. Hepburn however came second in an American Film Institute (AFI) poll for 100 all-time favourite actresses. Blonde goddess Marilyn Monroe was first. Hepburn however came first in another AFI poll for 50 Hollywood legends.

Katharine herself summed up her success thus in a newspaper interview: "I was a success because of the times I lived in," she told The Times in 1991. "My style of personality became the style. I was sort of the New Woman at a very early point."


Irrepressible Katharine

Katharine Houghton Hepburn was born on 12 May 1907 in Hartford, Connecticut, as the daughter of affluent and enlightened parents. Her father was a doctor and mother an activist espousing equal voting rights for women. Both encouraged young Kate as she was called to develop and speak out her mind. The irrepressible Katharine did exactly that and found the ideal arena for her talents was Hollywood.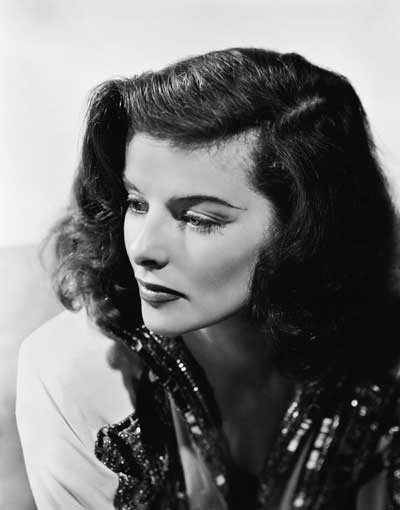 After graduating in drama from Bryn Mawr College, Katharine headed for New York, for her third Broadway turn and first leading role, she was an Amazon heroine in 'The Warrior's Husband'; and her entrance was a spectacular 15-foot leap to the stage. Night after night of that breath-taking leap, never a broken bone or even a sprained ankle. She was an athlete. Broadway never had seen even a near equivalent of her, and Hollywood of course beckoned.

Katharine Hepburn's biographer Sheridan Morley aptly summed up her contribution to Hollywood cinema by saying that "If Greta Garbo was the first actress to give the cinema its true and subtle sexuality, then Katherine Hepburn was the first to give it spirit and verbal intelligence."

Before her, Morley said, "women in films were either silent pioneers like Lilian Gish or sex objects like Mae West. Hepburn, alone in her time, brought a mind and an intellect to her movies. She was the first woman on screen to suggest that she had actually thought long and hard about what she was to say next. It was with her that women on the screen came of age."


Glorious screen career

Kate Hepburn's glorious screen career spanning 62 years from 1932 to 1994 remains remarkable for two Oscar record performances. She has won four Oscars, the highest number any actor has received so far; until 2002 she also held the record for the highest number of Oscar nominations – 12 in all.

It was only in 2002 that Meryl Streep overtook her with a 13th for her role in 'Adaptation'. Now Meryl Streep heads the highest number of Oscar nominations with 19. Hepburn and Jack Nicholson rate second with 12 each. Kate Hepburn also shares another record with Barbara Streisand. They both tied for an actress Oscar in 1968. Katharine as Eleanor of Aquitaine in 'The Lion of Winter' and Barbara in her debut performance in and as 'Funny Girl'.

What is noteworthy about Kate Hepburn's four starring Academy awards is that her first and last Oscars were 48 years apart. She got her first Best Actress Oscar for her third film, 'Morning Glory' (1933). She portrayed Eva Lovelace, an aspiring actress opposite Douglas Fairbanks, Jr. and Adolphe Menjou.

Katharine for her second Oscar played Christina Drayton opposite Spencer Tracy in 'Guess Who's Coming To Dinner?' in 1967. The Draytons were liberal whites with progressive views on race and colour whose daughter falls in love with a black doctor. The film was directed by Stanley Kramer.

The third Oscar was for Katharine as Eleanor of Aquitaine in the period movie 'The Lion In Winter'. She was paired with the inimitable Peter O'Toole as Henry the second in this film directed by Anthony Harvey.

In 1981, Hepburn earned her record twelfth Best Actress nomination and her fourth Oscar statuette for her performance as Ethel Sayer in 'On Golden Pond' opposite Henry Fonda in his final screen appearance. Playing an ageing couple worried that the world seems to be passing them by, Hepburn and Fonda both proved their ageless talents in demanding roles in the movie directed by mark Rydell.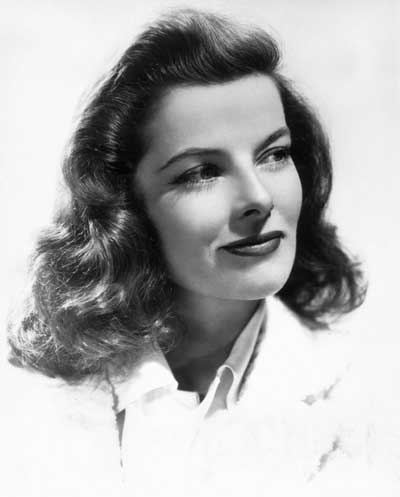 Record-breaking nominations

Hepburn's 12 nominations also were also record breaking in a way. Two in the 1930s, two in the '40s, four in the '50s, three in the '60s, and the valedictory nomination and award for 'On Golden Pond' in 1981.

She was a durable wonder, going ever stronger while her contemporaries either were retiring or sliding into grade-B horrifics. She never cheapened herself, and prestige was not diminished by her few mistakes ending up as colossal failures – 'Dragon Seed,' Chinese in an all-non-Chinese cast; 'The Iron Petticoat,' with Bob Hope; and 'Rooster Cogburn,' opposite John Wayne.


Tracy-Hepburn romance

Katharine from her first screen role as the daughter of John Barrymore in 'A Bill Of Divorcement' (1932) to her last as the aunt of Warren Beatty in 'Love Affair' (1994) has starred with many leading actors of Hollywood.

Her stellar partner however was the legendary Spencer Tracy with whom she had a longstanding romance on and off screen. They acted in nine films of which 'Guess Who's Coming For Dinner?' was the last. Katharine refused to see the film because Tracy died shortly after making the film.

A well-known story in Hollywood circle is about how Katharine (5'8) and Spencer (5'10) first met on the sets of 'Woman Of The Year'. Standing tall in her three inch stilettoes she is supposed to have remarked within his earshot "My God! He is short!" Katharine's favourite director George Stevens had reportedly remarked, "Don't worry, Kate, he'll soon cut you down to his size." That was exactly what happened. Later on in her memoirs Hepburn noted that Spencer Tracy at this time "probably thought I was a lesbian". She coyly added "Not for long."



Kate married socialite Ludlow Ogden Smith in 1928 and divorced him in 1934. She had an amorous fling with Director George Stevens when he directed her in 'Alice Adams' and 'Quality Street'. As Mary Stuart in the 'Mary Of Scotland' film made between those two, she had a semi-scandalous romance on and off the set with Director John Ford.

She was also entangled with aviator millionaire Howard Hughes near the same time, while he made news circling the globe in an airplane. But permanent love eluded her until she teamed up with Spencer. Thereafter it was Tracy and Tracy alone, a top male star she hadn't met previously.

Some of the Tracy-Hepburn films like 'Woman Of The Year,' 'Adam's Rib,' 'State Of The Union' and 'Pat And Mike' were all inspired by the 'Taming Of The Shrew' theme and were in a sense variations of their own relationship.

The Hepburn character typically is fussily self-obsessed and exuberantly high strung until the strong, simple, solid and comparatively silent Tracy character overwhelms her and brings her down to earth. Of course, she likes it! It's ironic, of course, that Hepburn is a feminist icon whereas some of her popular movies reveal a subliminal anti-feminist slant.

Their coming together professionally was beneficial to both personally. Both stars bloomed and the "virago" Hepburn mellowed into the lovable Kate. As for Tracy, his link with Hepburn helped him get over his alcoholism. Contrary to popular belief that they could not marry because the Catholic Tracy did not want to divorce his wife, Spencer and Katharine could have married if they wanted to. Tracy and Hepburn did not marry simply because Kate believed it best not to. One of her famous quotes on marriage was: "It's bloody impractical 'to love, honour, and obey.' If it weren't, you wouldn't have to sign a contract."

In spite of the obvious chemistry with Tracy, Kate did hit it off with several other men on screen. Her, 'African Queen' with Humphrey Bogart remains unforgettable. So too was her role in 'Rainmaker' with Burt Lancaster. Another memorable one was with Montgomery Clift in the Tennessee Williams adaptation 'Suddenly Last Summer,' where she co-starred and was nominated for an Oscar with Elizabeth Taylor. She also paired off well with Cary Grant in her early movies 'Bringing Up Baby' and 'The Philadelphia Story'.


Most unforgettable role

Her most unforgettable stage and screen role was as Samantha Tracey Lord in 'The Philadelphia Story'. It was her comeback vehicle too. After a series of flops, Hepburn was described as "box office poison" by critics and had moved back to stage from screen.

The roaring success of 'Philadelphia Story' – written especially for her by John Barry on Broadway, made MGM approach her. Having bought the film rights herself, Hepburn was able to dictate terms to the studio and got both Cary Grant and James Stewart in the film. Her performance was superb in it, particularly the change of intonation in her voice when addressing each character.


Matriarch of Hollywood cinema

Katharine was a direct descendant of King John through one of his illegitimate children. Fiery of temperament, she was a Hollywood rebel in her early days, going about in slacks most of her off camera time. When someone hid her trousers as a prank, she walked about in her panties until her clothes were returned. Coming from a rich east coast family with money of her own, she was supposedly haughty and never had to compromise or accept Hollywood norms for career upliftment.

The matriarch of Hollywood cinema grew old gracefully over the years. Acting in a few films and plays with long intervals, there were some TV roles too. She wrote books including an autobiography. She hated publicity and revered her privacy. She once said: "I welcome death. In death there are no interviews!"

In May 2003, a malignant tumour was found in Kate Hepburn's neck. A decision was made not to do any medical treatment. Katharine died on 29 June 2003, at the Hepburn family home in Fenwick. She was 96 years old and was buried in Cedar Hill Cemetery in Hartford. There was no memorial service, as requested by her.

When Katharine Hepburn died, another screen legend Elizabeth Taylor had this to say: "I think every actress in the world looked up to her with a kind of reverence, a sense of 'Oh, boy, if only I could be like her'. We never looked at her with envy or jealousy, because she worked with such grace and wit and charm. You only wish that one day you could be like her."
American phenomenon and Hollywood legend

Katharine Hepburn was certainly an American phenomenon and Hollywood legend. As her most constant and favourite Director, George Cukor, once said: "Kate did not grow up to Hollywood, Hollywood grew up to her." Hepburn herself once said: "People have grown fond of me, like some old building. If you survive long enough, you're revered – rather like an old building."

Sidney Poitier, who starred with her in 'Guess Who's Coming to Dinner?' upon hearing of her death summed up Katharine "Kate" Hepburn beautifully: "We've lost a truly remarkable artist, a fantastic human being, a spectacular presence in the American cinema and a first-rate lady."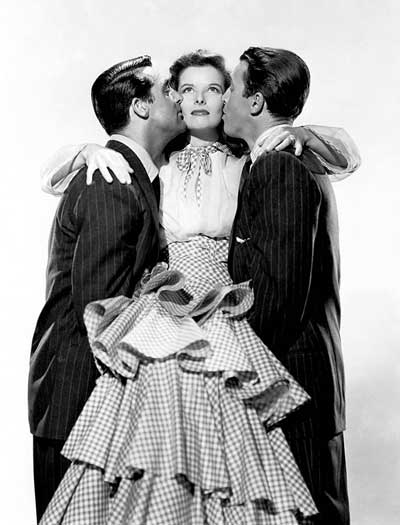 (D.B.S. Jeyaraj can be reached at [email protected])