The clinical conundrum has always been the differential diagnosis and the final diagnosis of a patient. Most times a straight forward answer to what is a final diagnosis can bring about a heap of complexities.

The physician's most trusted tools are diagnostic tests acting as a guide signal in an array of physiological and pathological situations in the body. So why is it that a study published by the Agency of Healthcare Research and Quality we see that in 583 patients 28% of the patients were misdiagnosed leading to permanent disability or death?

Furthermore, a meta analytic study by BMJ revealed that 40,500 ICU patients may die of misdiagnosis. It boils down to interpretation in relation to the clinical setting of the patient.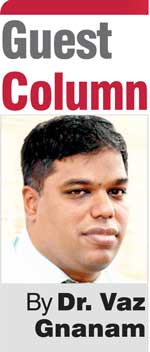 Why are the numbers so high?

In the late 19th century and the early 20th century medicine had made a few radical developments in diagnostic testing. It was not till the 1850s that the stethoscope, laryngoscope and ophthalmoscope came into initial practice.

The first crude X-ray was discovered in 1855 but mass adaptation of the technology would only follow much later as interpretation was defined for physicians to help diagnose their patients. Over the next century these technologies were taken and built on so that detail, accuracy and information become value-adds to a physician's diagnostic arsenal. A good example is the X-ray today is considered an initial investigation since data is limited compared to a CT or MRI.

Today these tests are not only limited to radiology but to pathology, biochemistry and various other areas. The challenge has been that with the outcome of a result the physician has to rule out other possible causes too. So in theory more data from these tests would mean a faster and better outcome right?

Not so in the medical world, faster does not mean better. A simple blood test or image could carry significance to different specialists. A good example is the simple raised white blood cell count which could be indicative of infection, leukaemia, arthritis, a drug reaction or sometimes even extreme stress events.

Depending on the specialist and the acute tertiary setting the patient would have a differential which would have to be systematically evaluated. What adds complexity is the patient who usually does not present with one condition but multiple pathologies at the same time.

The numbers are high due to the simple fact that today the patient now is a complex mix of data points which encompasses – lab results, patient history, clinical evaluation, specialist opinions all coming together to a diagnosis. Taking all this data and interpreting it is the physician's challenge and is quite a task in today's healthcare setting with rising numbers, and increasing healthcare costs.


Is there a way to resolve this?

As medicine evolves, computation captures the complexity of a patient through integration of various system such as electronic medical records, lab information systems and picture archiving systems to name a few. Yet the physician is in the centre and based on years of skill and clinical acumen it is important to bring interpretation of results to aid them in their diagnosis. Today the lab is a more complex service offering and does not only include calibrated machinery and an efficient operational team.

The lab involved in diagnostics now has an onus to provide interpretive results to physicians to assist in diagnosing their patients. What does that mean? A lab today needs to make sure that the results that are given consider the patient's past and present situation; more importantly it has to understand the context in which the test has been asked for.

Along with complete interpretation considering a comprehensive clinical picture a precision diagnostic test becomes an invaluable tool in coming to a diagnosis and in turn treating a patient. In short the physician's smoking gun will come from an interpreted precision diagnostic test and in turn a final diagnosis.