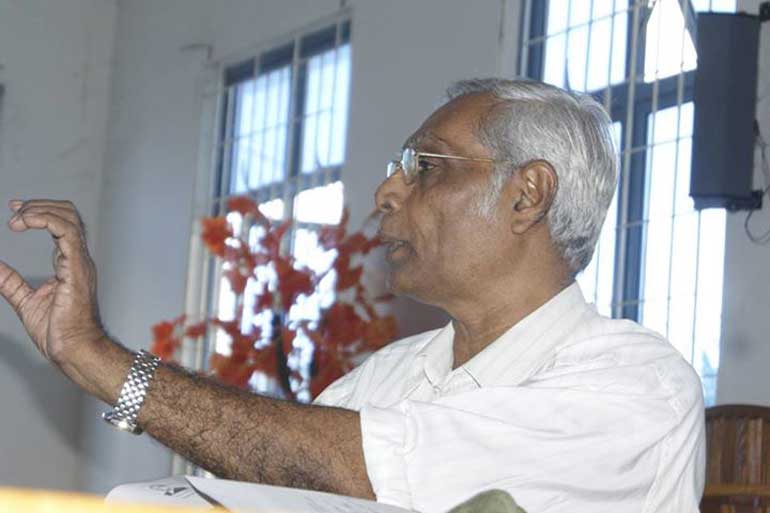 Athanas Jesurasa
​

"Yaarlpaanam" (Jaffna/Yapanaya) regarded by many as the cultural capital of the "Ilangai Thamizhar" of Sri Lanka hosted an international film festival from 15 to 21 September. Jaffna, the capital city of Sri Lanka's Northern Province, is probably the only city in the world named after a musical instrument.

The Tamil name 'Yarlpanam' is derived from an ancient musical instrument call "Yaazh" or "Yaarl" in Tamil. The Yaazh was a harp like open-stringed polyphonous instrument and the forerunner of the modern veena. The logo designed for the Jaffna Film Festival was appropriately based on the Yaarl.

Aficionados of good cinema in Jaffna were in for a rare treat with 45 feature films from 20 different countries being screened at various venues in Jaffna. Twelve such screenings were "debut" features. Twenty-two of the films shown were critically acclaimed, award-winning films from Europe. In addition several movies made in different parts of the globe by filmmakers of Sri Lankan origin were also screened. Fifteen short films by young filmmakers in the north over the past three years were also screened.

Creations of Sinhala filmmakers from the south were also screened and well received. Among these were the vintage 'Ponmani' by Dharmasena Pathiraja and the more recent 'Ini Avan' by Asoka Handagama and 'With you, Without you' by Prasanna Vithanage. A panel discussion on the related theme of 'Made in the South' was held at the Jaffna Public Library Auditorium.

Film Festival Director Anoma Rajakaruna summed up the underlying objective for conducting an international film festival in Jaffna: "Our aim is to celebrate independent cinema in the peninsula, which is recovering from the destruction caused by a 30-year-old armed conflict and war. We believe in using art to reach people and we hope this festival would create a space for communities across borders to interact with each other through cinema."


A highlight of the film festival

A significant highlight of the film festival was the bestowing of a Lifetime Achievement Award to Athanas Jesurasa, a resident of Gurunagar in Jaffna, for his contribution to cinema. The septuagenarian Jesuraja who is known to me personally is a well-known writer, poet and critic/reviewer of films and dramas. He used to co-edit a reputed literary journal "Alai" (wave) in the '70s and '80s of the previous century.

Jesurasa being selected as a recipient of a Lifetime Achievement Award is due to his pioneering attempts to promote the screening and appreciation of positive cinema in Jaffna. Jesurasa was the livewire behind the "Yaarl Thiraippada Vattam" or Jaffna Film Circle that functioned in Jaffna for about five years from 1979 to 1983. The Jaffna Film Circle obtained 16 mm films through diplomatic missions in Colombo and screened them at the Trimmer hall in Jaffna.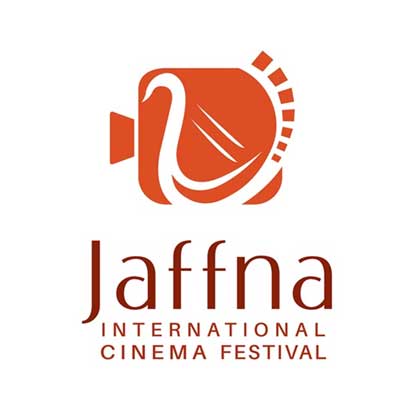 Most of these films were by renowned film makers such as Jean Luc Godard, Francois Truffaut, Vittorio de Sica, Sergei Eisenstein, Luis Bunuel, Sembene Ousmane, Werner Herzog and Jose Giovanni (Joseph Damiani). Most films had English sub-titles but the Jaffna Film Circle would distribute cyclostyled pamphlets in Tamil with a synopsis and other salient aspects of the film and the director. The screenings would be followed by a healthy discussion about the merits of the film among viewers.

The President of the Jaffna Film Circle was A.J. Canagaretna of the Jaffna University English Department. Jesurasa was the secretary. Others involved in the Jaffna Film Circle were K. Sattanathan, Sasi Krishnamoorthy and K. Ketharanathan. It was however the drive and dynamism of Jesurasa which kept the Jaffna Film Circle going.

Like so many aspects of Tamil culture and arts in Sri Lanka, the escalation of the ethnic conflict and the anti-Tamil pogrom of July 1983 brought an end to the Jaffna Film Circle. In later years Jesurasa along with Jaffna University Professor R. Sivachandran organised digital TV viewings of good cinema at campus premises.

It is against this backdrop therefore that I welcome Jesurasa being given due recognition as a recipient of the Lifetime Achievement Award at the Jaffna Film Festival. It is heartening to see the film fraternity of a younger generation honouring veterans who pioneered efforts to foster better awareness and finer appreciation of quality films among Tamil cinephiles. It is indeed a pity that the cultural life of Tamils in Sri Lanka came to a virtual eclipse after July 1983. Things however are getting better now and it is my hope that a new generation of filmmakers within and outside Sri Lanka would elevate Tamil cinema in Sri Lanka to greater heights in the future.



Black July 1983

Black July 1983 and the rise of the ethnic conflict resulted in the political, economic, social and cultural life of Tamils in Sri Lanka being affected. A major casualty in this regard was the growing indigenous Tamil film industry in Sri Lanka which reached a virtual dead end thereafter. I have in the past written articles about the evolution and growth of Sri Lankan Tamil films. In that context I would like to briefly wander down memory lane delving into the history of Tamil films in Sri Lanka, relying to some extent on my earlier writings.

Tamil cinema in Sri Lanka is yet to grow beyond its nascent stage. While thousands of Tamil films have been made in India and hundreds of Sinhala movies have been produced in Sri Lanka, the number of Sri Lankan Tamil films produced so far has not touched the three-digit mark.

In qualitative terms too, the genre is yet to make its mark. Nevertheless, the attempts made against the odds by individuals concerned to forge a distinctive cinematic form and assert a separate cultural identity in the post-Independence years are quite interesting. In the context of cinema, Sri Lankan Tamils comprise indigenous Tamils, Tamils of recent Indian origin and Tamil-speaking Muslims.

It is an indisputable fact that the visual media – the big screen and the small screen – constitute the most popular form of cultural entertainment for Sri Lankan Tamils. Cinema, however, has not had an effect that transcended the barriers of popular culture. Tamil films have not been a vehicle of social and political change in Sri Lanka unlike in Tamil Nadu, where all Chief Ministers from C.N. Annadurai, who came to power in 1967, have been involved in cinema at some time or the other.

The primary and dominant component of the cinema industry in Sri Lanka has been the Sinhala film. Sri Lankan Tamils have been a constructive component of Sinhala cinema right from its inception. The first Sinhala film, 'Kadawuna Poronduva,' was produced by a Tamil, S.M. Nayagam. The pre-1983 period saw a large number of Tamils become part and parcel of the Sinhala film industry as producers, directors, cinematographers, music directors, sound directors, technicians and musicians. In fact, the owners of some of the major studios and theatres were Tamils. But with the post-1983 developments in the island, the Tamil presence in Sinhala cinema has become virtually non-existent.


Commercial viability and maverick producers

Despite their contribution to Sinhala cinema, very few Tamils made any worthwhile attempt to pioneer the production of Tamil films in Sri Lanka, the chief reason for this being doubts about the commercial viability of such films. Competition from imported South Indian films and the films produced by flourishing Sinhala film industry made the production of Tamil films in Sri Lanka a risky venture. Besides, the distribution of Tamil films posed a problem. The distributors were accused by Sri Lankan Tamil film-makers of discouraging local production of Tamil films.

Under these circumstances, the task of making Tamil films in Sri Lanka was left to maverick producers, who did not have adequate financial or institutional resources. The successful development of Tamil cinema in India was owing to the entrepreneurship of major studios such as Modern, Gemini, AVM, ALS, Vijaya, Jupiter, Narasus and Pakshirajah. In Sri Lanka there was no such development; there it was left to independent film-makers, who were fired by desire and determination, to try their hand at cinema. Many of them lacked an understanding of what good cinema was all about. Their purpose was to emulate within the Sri Lankan milieu films made in Tamil Nadu.

Nearly 50 Tamil films have been produced in Sri Lanka during the post-Independence period. While the quantity and quality of these films leave much to be desired, they do constitute an important index of the cultural development of Tamils in Sri Lanka during this period.


Birth and growth of films in Tamil

Thambyayah Thevathas in his descriptive work Ilankai Thamil Cinemavin Kathai provides an exhaustive account of the birth and growth of films in Tamil. He divides the films into four categories. One is the 16-mm category (Samuthayam, Pasa Nila). The second is films dubbed from Sinhala into Tamil, such as Kaliyugakaalam and Naanku Latcham. The third is Indo-Sri Lankan joint productions such as Nankooram, Pilot Premnath. The fourth is the larger and authentic category of Tamil movies, such as Thottakkari, Kadamaiyin Ellai and Vensangu produced originally in Sri Lanka.

It is the considered opinion of this writer, after having viewed almost all of the Sri Lanka-made Tamil films, that none is worthy of mention as a masterpiece either as a serious art film or as a commercial masala film. Sadly, very few of them made profit. But equally sad is the fact that none of them made an impact as an instance of good cinema. Still some films are worthy of mention as relative mileposts within the specific and limited context of Sri Lankan Tamil cinema.


First Sri Lankan film in Tamil

The first Sri Lankan film in Tamil – as opposed to a Sri Lankan Tamil film – was named Kusumalatha, which was screened on 29 December 1951. It was not a film made originally in Tamil; it was a Sinhala film, Sangavunu Pilithura starring Eddie Jayamanne and Rukmani Devi, dubbed into Tamil. The voice-overs were supplied by Indian Tamil artists. So, this movie cannot be considered to be an authentic Sri Lankan Tamil film.

In that respect, the first Sri Lankan Tamil film was Samuthayam (Society), an adaptation of the film 'Velaikkari' scripted by former Tamil Nadu chief minister C.N. Annadurai. This film, however, was in 16 mm and in technicolour. While the producer of the first Sinhala film was a Tamil, the producer of the first Sri Lankan Tamil film was a Sinhalese, Henry Chandrawansa. He was its Director too. Samuthayam was initially planned as a 35-mm film but later the producer reverted to 16 mm because of financial difficulties.

The film was essentially a labour of love. At one stage the producer was in dire straits, and the artistes were forced to raise money by soliciting donations from the public. Already in trouble, the producer faced a further shock when he was unable to find theatres to screen the film. The film was screened in 1962 at the Borella YMBA hall by special arrangement. Thereafter it toured the country and was exhibited in schools and halls of religious bodies. Finally, with the aid of Ceylon Theatres, it was exhibited in 1963 at Manel Theatre in Dematagoda. The chief guest on the occasion was Federal Party Leader S.J.V. Chelvanayagam.

The first Sri Lankan Tamil film in the standard 35 mm was Thottakkari (Plantation Woman). Its makers were persons who had started out on Samuthayam but broke away from the group because of professional differences. The film was plantation-oriented and included speeches by politician-trade unionists S. Thondaman and Azeez. It was directed by Krishnakumar who also played the male lead role. Thottakkari was released on March 28, 1962 at nine theatres. The film did not exceed two weeks at the first run. It had several technical defects.

Pasa Nila, made by two schoolmasters at Jaffna College in Vaddukkoddai, has been a singular achievement, with students and staff members of the institution acting in most of the roles. One of the two pedagogues, Joe Dev Anand, went on to become a successful Sinhala film-maker. Then there was Kadamayin Ellai, a film made by an English lecturer, Vedanayagam, a devotee of Shakespeare. The film was a Tamil version of Hamlet.

Nirmala was the first film to create a name for its own brand of original music and songs. Sillaikur Selvarajan wrote the lyrics and a youngster from Trincomalee, Pathmanathan, composed the music. The song "Kanmani Aada Vaa", sung by Ferdinand Lopez, was a hit, and for the first time Sri Lankan Tamils were humming a local Tamil film song. Vensangu, made by the Tampoes (W.M.S. and Robin) who had experience in the making of South Indian and Sinhala movies, was a reasonable success.

Another novelty was the advent of a trade unionist-cum-politician on the Tamil silver screen. V.P. Ganeshan of the Democratic Workers Congress was the Sri Lankan equivalent of M.G. Ramachandran in Tamil Nadu. Ganeshan produced and acted in the lead roles in Pudhiya Kattru, Naan Ungal Thozhan and Naadu Pottra Vaazhgha. He is also the only film-maker to produce three films, all of them reasonable successes.

In terms of commercial success, Rathathin Rathame stands out. But again being registered as an Indian movie and with an Indian cast – Jaishanker, Radhika, Nagesh, Asokan – it cannot be called a Sri Lankan film. However, the film was shot in Sri Lanka and Sri Lankans were involved in its production. In fact, its Producer Ariyaratnam and Director Dev Anand were Sri Lankans.

The greatest commercial success after Rathathin Rathame, in Tamil films was Komaligal (Clowns). This was a remake of a popular radio drama, "Komaligalin Kummalam". The film, produced by M. Mohammed, a businessman, was directed by Ramanathan, an experienced person in the Sinhala film world. The highlight of the film was the performances of Ramadas, a Brahmin in real life, who played the role of a Muslim, and Abdul Hameed, a Muslim, who played a Brahmin role. A sequel to it, Emaligal, also met with reasonable success.


Reflecting Sri Lankan Tamil life

Three Tamil movies, however, stand out as having reflected Sri Lankan Tamil life in a realistic manner. They are Kuthuvilakku, Ponmani and Vaadaikkattru (North Wind). The first two are set in the peninsula, while Vadakkattru is set against the backdrop of the Neduntheevu Island. Both Kuthuvilakku and Ponmani have the burning problem of dowry as the central theme. The heroines meet with death in both films.

Vadaikkattru, based on a novel by Senkai Aaliyan, deals with the tensions between migratory and indigenous fishermen. This is perhaps the best Tamil film made so far. It is produced by Sivathasan of Kamalaalayam Movies and is directed by Premnath Moraes. The screenplay and dialogue are written by Sempiyanselvan. The music is composed by Latiff. In the cast are S. Yesuratnam, K.S. Balachandran, K.A. Javahar, Vasantha Appadurai, Chandrakala, Lathis Veeramani, A.E. Manoharan, Anantharanee Rajaratnam, S.S. Ganeshapillai and Inthirakumar.

This then is the brief tale of Sri Lankan Tamil cinema in the pre-1983 period. It is a story of a cultural industry that struggled to assert itself against overwhelming odds. On the one hand there were the Tamil films from India, and on the other there were Sinhala films. While there was no help forthcoming from the Sri Lankan Government to promote and foster indigenous Tamil cinema, India too did not allow any access to the vast Tamil Nadu market. Thus it was left to individuals who were fired by the desire to make achievements in Tamil cinema to try their hands at it, amidst great hardship.


Ethnic diversity

One of the positive aspects of the Sri Lankan Tamil film scene has been its ethnic diversity. The cruel ethnic divide was not reflected here. Sinhalese, Sri Lankan Tamils, Tamils of Indian origin, Muslims – they have all been involved in its development. Almost every film has reflected the ethnic diversity of the country – in the form of the cast, technicians and musicians.

Although some of the early ventures were disasters, Sri Lankan Tamil movies have struggled to evolve their own individuality. The period between 1970 and 1977 in particular saw a cultural renaissance in the Sri Lankan Tamil literary field. The implications of this were felt in films too. Tamil film-makers realised that mere imitation of Indian Tamil cinema would not pay commercially or artistically. So they began experimenting with a new genre based on realistic portrayals of indigenous issues and themes. A more committed form of film-making aimed at striking out an independent course was emerging.

Even as this process was in progress, three calamities struck. The first was the opening up of the economy, paving the way for joint Indo-Sri Lankan productions. When prominent Indian stars came to Sri Lanka and began shooting in familiar spots, the novelty of offering to filmgoers Sri Lankan locations on screen was appropriated by these films. So, indigenous films lost a primary attraction.

The second was the arrival of television and the video/DVD cassette. Indian Tamil movies could be now viewed sitting in one's drawing room. The State, on the other hand, did not encourage the local industry by offering incentives. The adverse impact felt by Tamil films from Tamil Nadu and Sinhala films as a result of television and the video cassette was felt even more acutely by Sri Lankan Tamil cinema.

The third and most important factor that affected Sri Lankan Tamil cinema was the ethnic violence of 1983 and the continuing escalation of the conflict. Sri Lankan Tamil society itself was torn asunder and uprooted by the ongoing conflict. This led to a moratorium on all meaningful cultural activity. Internal displacement and migration to other places became the reality of life for Sri Lankan Tamils.

Performers, producers and patrons of culture were all affected. In this situation, mainstream Tamil cinema in Sri Lanka faced extinction. It would require a transformational political change in the country to create a climate that is conducive to the resurgence of Tamil cultural forms. Sri Lankan Tamil cinema, characterised by a widespread expression of popular culture, can emerge with strength only in such a context.

The proactive role played by members of the Sinhala film fraternity in organising an International Film Festival in Jaffna augurs well for the future. It is to be hoped that the Tamil film industry in Sri Lanka would experience a much-needed renaissance.


(D.B.S. Jeyaraj can be reached at [email protected].)