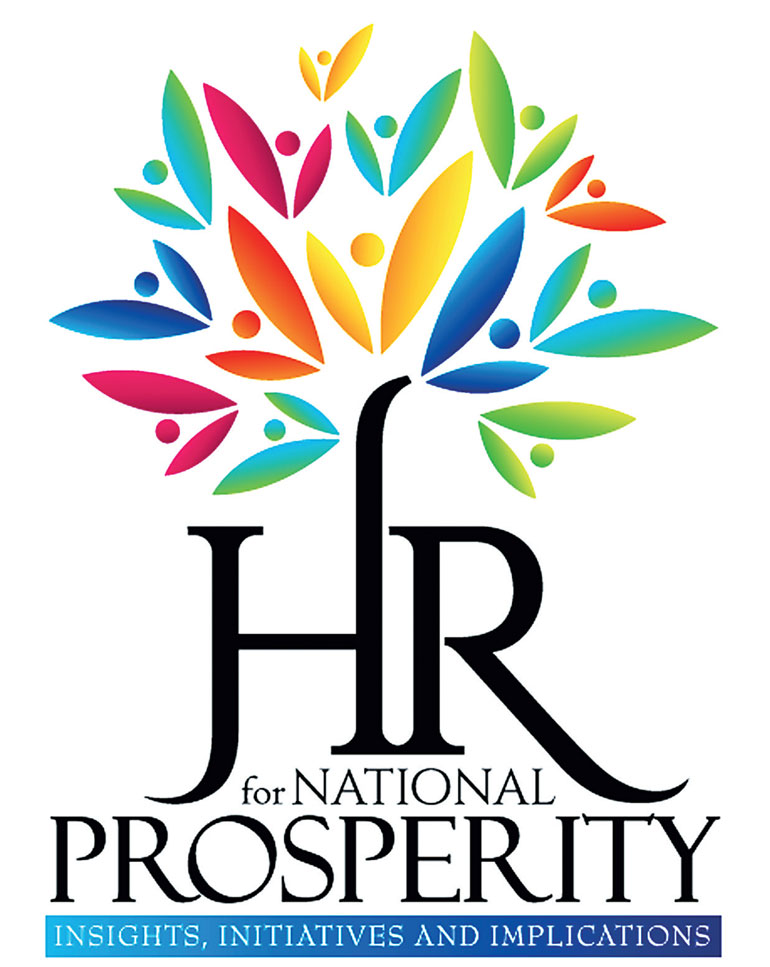 It begins tomorrow. The biggest HR event in South Asia is definitely bigger, better and brighter. I am delighted to lead a dedicated team to create a memorable experience. Today's column is the third and final part of a three-part series on this exciting event.


Overview

As we saw during the last two weeks, national prosperity encompasses a variety of aspects including economic development, social wellbeing, environmental protection and peaceful co-existence.

NHRC 2015 begins with a service provider exhibition. Now the 'Great HR Debate' is really heating up with Virtusa and Sampath Bank entering the finals.


HR in focus

It is amazing to see the amount of conferences, seminars, workshops and evening presentations lined up in the months of June and July that revolve around HR. In fact, publicity for one event has an added impact on another. Finally, HR is coming to the forefront.

It reminds me of the effort we took to develop a definition of HRM for Sri Lanka. A think tank from the Institute of Personnel Management (IPM) took the initiative towards a suitable definition of HRM for Sri Lanka.

Our approach was specific and straightforward. We looked at what was available in terms of HRM definitions, identified key salient points among those and listed them and brainstormed their relevance to Sri Lanka. That was one aspect. On the other hand, we also brainstormed about how we could accommodate the socio-cultural and religio-political dimensions influencing management practices in Sri Lanka. Our aim was to find the best fit.

Based on the brainstorming session we had as a team and the feedback we obtained from professionals and professors, the following definition emerged:

"A strategic and integrated approach in acquisition, development and engagement of talent, using relevant tools, with proper policies, practices and processes in creating a conducive climate towards achieving organisational excellence and societal wellbeing (IPM, 2014)."

What we meant by strategic was working towards achieving the overall goals and specific objectives of the organisation. It essentially

means aligning with broad organisational priorities. It highlights the strategic significance of HRM and the holistic role it should play.

According to HR guru Dave Ulrich, talent comprises three Cs, namely competence, commitment and contribution. In fact he lists it as an equation.

Talent = Competence x Commitment x Contribution

The multiplication sign in the above equation symbolises the collaborative and combined nature of the three vital aspects. Competence essentially refers to knowledge (head), commitment refers to action (hands) and contribution relates to values (heart).

What we do with talent occupies a significant segment of our definition. Acquisition refers to hiring (recruitment, selection and placement). Engagement concerns a range of aspects such as involvement, attachment and extra effort.

There is a reference to the term, relevant tools in our definition. What we meant was to incorporate testing methods, assessment techniques, etc. which should be linked to organisational requirements.

We consciously included the term 'Conducive Climate' in our HRM definition. This means a supportive environment within an organisation. HR has a critical role to play in creating such a climate. A climate refers to those aspects of the environment that are consciously perceived by organisational members. Perception is essentially an understanding based on the information obtained by the senses such as the eyes and ears.

Therefore, a climate is something people see, hear and feel. That is why we see a difference when we enter a hospital, police station or a restaurant. In summary, the climate is what we see and feel when we enter an organisation, whereas culture is something much deeper like bedrock.

The end result of all HR endeavours, the way we see it, is to have the twin aspects of organisational excellence and societal wellbeing. What we mean by organisational excellence is its overall performance with continuous improvement. It, obviously, includes financial results, customer satisfaction, process efficiency and people development - the four perspectives of a typical balanced scorecard.



Contributing towards prosperity

Moving further from where we stopped last week, the keynote speaker for the inauguration session will be Dr. Lawrence Perera. It makes sense for a successful local entrepreneur to address the conference on the theme of 'HR for National Prosperity'.

An automobile engineer by profession with well over 40 years' experience in the automobile engineering industry both locally and overseas, Dr. Perera is a diploma holder in automobile engineering from the CGTTI and Institute of Motor Industry UK. He is also a certificated automobile engineer from the Institute of Motor Industry UK (CAE) and a Fellow Member of the Institute of Motor Industry UK (FIMI). He has held several junior and senior managerial positions at foreign and local automobile franchises and has extensively trained with BMW, Volkswagen in Germany and Peugeot in France.

Dr. Perera founded Micro Holdings, the Transmec Group of Companies and Micro Cars Ltd. in 1995 and currently holds the post of Chairman/CEO of Micro Holdings, Micro Cars Ltd, Micro Construction Ltd, Transmec Engineering Ltd. and Transmec International Ltd, Micro Cars International Consortium, Euro Sports Auto Lanka Ltd.

Dr. Perera lays claim to a number of industry firsts. He was the first person to design, develop and manufacture a car in Sri Lanka - 'MICRO' - with a patent in 1999, the first person to design an economical rail solution - 'Lanka Econo Rail' - for Sri Lanka Railway in 2004, the first person in Sri Lanka to assemble 4x4 SUVs under a technology transfer agreement with SsangYong Motor Korea with Mercedes Technology in 2006 and the first person in Sri Lanka to manufacture a luxury double decker bus with the latest technology, with a full aluminium low floor monocoque design for mass transport in 2007. He was also a Director on the Board of Governors of the University of Vocational Training in Moratuwa.

His presentation will highlight the practical aspects of people delivering results with a purpose so that passion in action will take a team towards its vision.


Multiple benefits through better HR

Over the recent past, Sri Lanka has garnered great attention due to the many connections and strides it has made across various service sectors. National development processes have led to organisations engaging in a broad range of human resource management practices to capitalise on these movements.

Today's service professional must have a direct impact on the organisation's ability to meet its business goals and further contribute to increasing national capacity as well.

Adaptable and beneficial relationships are a must to grow a nation and its minds. The National HR Conference brings together plenty of thoughts from eminent resource personnel from both local and international avenues to spotlight proper HR practices that contribute towards promoting national growth, economic development and productivity. This is true for both the private and public sectors.

Public services play a central role in the wellbeing, sustainability and growth of communities. While advanced HR practices garner much attention in the private sector, critical steps in the area of HR still need to be observed in the public sector in order to create greater value within society.

With public servants taking centre-stage in nation-building, sharing best HR practices and capacity development within the public service is critical to improving and positively impacting the nation. The possibilities could be endless.

Rapid expansion over recent years has unlocked the nation's potential to fully utilise the wisdom of its people. Industrial and export companies, along with the SME sector, contribute heavily to the manufacturing processes of the country and make a significant contribution towards the growth of the economy. Implementing the right programmes, processes and techniques to attract, engage and retain a highly productive workforce is hence imperative. Action must be initiated for better trade and in turn for better lives. That's why the NHRC 2015 is important.


Way forward

We have spoken a lot about NHRC 2015. The proof of the pudding is in the eating. Tomorrow and the day after tomorrow will showcase that memorable mega event. My invitation as the Chairman of the NHRC 2015 is simple and humble. Be there to witness South Asia's largest HR event with exciting insights, initiatives and implications.

(Dr. Ajantha Dharmasiri is the Chairman and Director of the Board of Management of the Postgraduate Institute of Management (PIM). He also serves as an Adjunct Professor in the Division of Management and Entrepreneurship, Price College of Business, University of Oklahoma, USA)