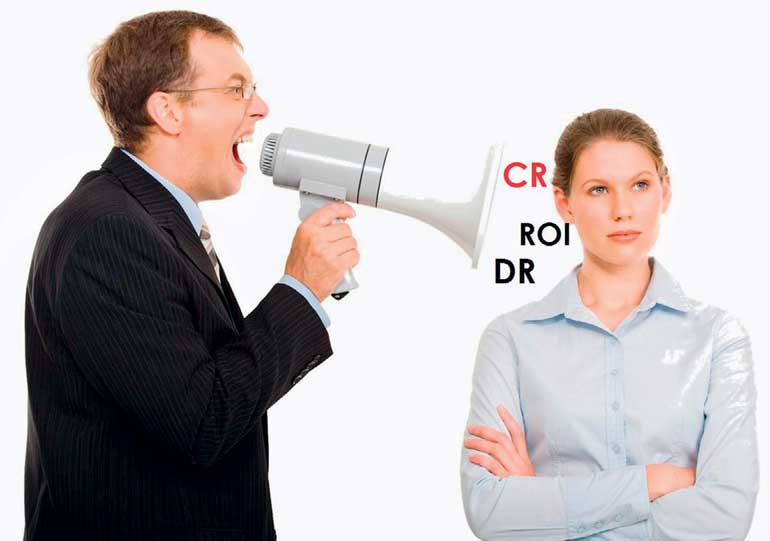 Why aren't they listening?

Here are several reasons why it can be difficult to get non-financial staff to pay attention to the numbers:
They may be intimidated by financial data
Finance, similar to technology, is an area where people may be afraid but also feel entitled to exempt themselves from being on the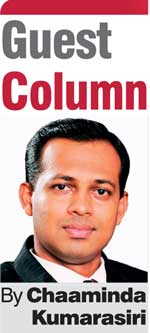 learning path about it. Finance is seen by many Non-Finance folks as a highly technical subject, mainly because of the "jargon" and hence they refrain from meddling with it. "I'm not a numbers person" or "I'm not a finance person" are the common phrases we hear from them.
Organisational Philosophy
Financial data is considered as highly confidential in certain organisations and only a 'privileged' group of people have access. I have seen certain organisations where the finance department is projected as a 'sacred' place and CFOs behave like Gods due to the information power on financial data. As a result, people have the attitude throughout the organisation that 'If I don't look at the financials, I'm not responsible'. If there is little accountability tied to individuals' jobs regarding financial information, then there's no reason why they should care. Interest in financial information should come from the top, in order for the rest of the staff to buy in. It is especially important for the CEO to engage financial information in a meaningful way, while retaining the confidentiality where it matters. In the absence of such a climate, there will be a 'finance phobia' among non-financial staff and as a result managing finances will be restricted to the finance department, although everyone in an organisation is expected to contribute to the cause.
Lack of financial literacy
This is probably the main reason why non-finance executives resist or step back when it comes to financial matters. Although certain executives use numbers in their routine tasks, most of them do not have a clear idea about the overall financial standing of the organisation and how their activities are connected to the 'big-picture'. While a thorough understanding of accounting theory and standards is not essential, a fair knowledge on understanding and analysis the financial reports is must for every executive in an organisation irrespective of their function. The ability to interpret the financial information by connecting the business and external environmental factors is a key competency to be inculcated specially among the middle and senior manager level.

Strategies to get attention
It's important to first understand how they feel from their point of view so that it makes things much easier to handle. "Why do these numbers matter?" This is the key question CFOs need to be able to answer for the individuals within their organisations. What are people responsible for and what do they care about? How will knowing about their finances or certain numbers help them in their jobs?

With that understanding, the CFOs need to figure out what is going to be meaningful to them and what information is going to get their attention. CFOs need to think beyond presenting balance sheets or profit/loss statements and must try to understand how each team measures success in terms of what outcomes they're trying to achieve. It's obvious that personnel cost and employee benefits are important to HR colleagues and therefore CFO must try to figure out how to present data in a manner attractive to them.

Once you make them comfortable with what they are willing to embrace, you can then explain to them the importance of the rest of financial information and eventually get them to read and understand the overall financial statements of the organisation.
Offer training programs and workshops
The best way to shatter the finance phobia is to teach the subject. It is important to have some compassion among finance professionals towards their colleagues and spend some time in educating them on the areas where they are weak. It is also important to send the staff for well-structured external training programs and workshops or get a resource person to conduct in-house programs on the subject. However, one must be careful of the content of these programs. I have observed that many Finance for Non-Finance programs available in the market attempt to teach what finance people are doing, whereas the real focus of these programs should be to equip the Non-Finance executives to comprehend the subject and make their life easy in terms of what they are responsible in the organisation. If opportunities to free up their time to attend external courses are limited, the CFOs can offer alternative solutions, such as monthly meetings with the cross functional heads on reviewing the financials of the company. It is important to conduct these meetings as educational or grooming sessions rather than mere technical or information sharing sessions.
Finance sounds like a highly technical subject and this is one of the reasons why other professionals find it boring. However, if the CFO is creative enough, there are ways and means to make it more fun and exciting. Let me unfold a few strategies.
Use a funny story when explaining a concept instead of just being theoretical
Use humorous comments both in verbal and written communications
Use jokes in the middle of a boring discussion which will act as a refresher
Use role plays rather than just communicating one way
Use comic characters and cartoons in presentations and communications
However, it's important to be mindful of the context and use humor appropriately in the circumstances.

1. Make it user-friendly

CFOs must follow user-friendly approaches when exchanging financial information with non-financial staff. These include the followings:
Avoid technical jargon as much as possible
Jargon is one of the key factors intimidating the people not comfortable with it. It's always good to use a layman's language wherever possible and in the event jargon is unavoidable, make sure the users are used to it or explain the same before using it.
Use images and words instead of numbers where possible
While this may seem contrary to what a CFO is supposed to do, many of the CFOs suggested using fewer numbers to communicate financial information with people whenever possible.
Dashboard reporting is a process through which an organisation selects certain indicators of performance for the organisation as a whole and for each department and then tracks these by color (red, amber, green) on a regular basis. The dashboard method captures the organisation's most critical financial indicators in a few memorable and easy to follow metrics that anyone in the organisation can understand.
Use values and numbers to convince a behavioural change.
In order to convince the importance of active participation in a meeting, CFO can say, "We are going to spend Rs. 100,000 worth of time when we consider the hourly salary of the executives sitting in this room."

2. Actively engage people in financial matters

It is probably faster and easier for most CFOs to just do the budgets for everyone than to walk staff through the process and coach them along the way. However, if people are not involved in the budgeting process, they will be less interested in managing those budgets. Getting staff involved has to go beyond merely sending out financial forms that they must fill out and return by a certain date. In addition to engaging staff in the budgeting process for their individual departments, it is also important to provide people with information about the entire organisation's financial situation. In addition to the budgeting process there are various other activities where the non-finance staff can be actively engaged and these varied approaches serve to demystify the budgeting process, build trust, and further engage individuals in the numbers.

In the end what's important is not financial statement literacy—rather financial literacy—all staff should know what the numbers mean to their function and to their organisation, so that they can actively contribute to monitor and improve the numbers.

HCP training solutions for

non-finance executives

The Human Capital Partner (HCP) has understood this underserved demand of Financial Intelligence for the Non-Finance Executives and has introduced several programs covering a range of carefully identified areas. These programs are delivered via a multitude of techniques using the strategies mentioned above in this article. Among these programs, "Know Your Numbers" workshop is currently gaining popularity among the Non-Finance Executives in the corporate sector due to its wider coverage and easy-to-understand approach in delivery.


(The writer, FCA, FCCA, ACMA, MCSI, FMAAT, MBA [Fin], B.Sc. Accy. [Sp.], is the CEO/Lead Trainer at The Human Capital Partner and can be reached via [email protected]).