Given that the Budget 2016 has come to a close with a mandate of over a hundred-plus, now the challenge is implementation. This can happen only if a strong private partnership exists and each of us agrees to take the country forward. 2016 will be a tough year for Sri Lanka given the global economic slowdown that is predicted. In my view, unless we keep politics away and drive economic growth via marketing, which means value addition, we will not do justice to the bold Budget that has been passed.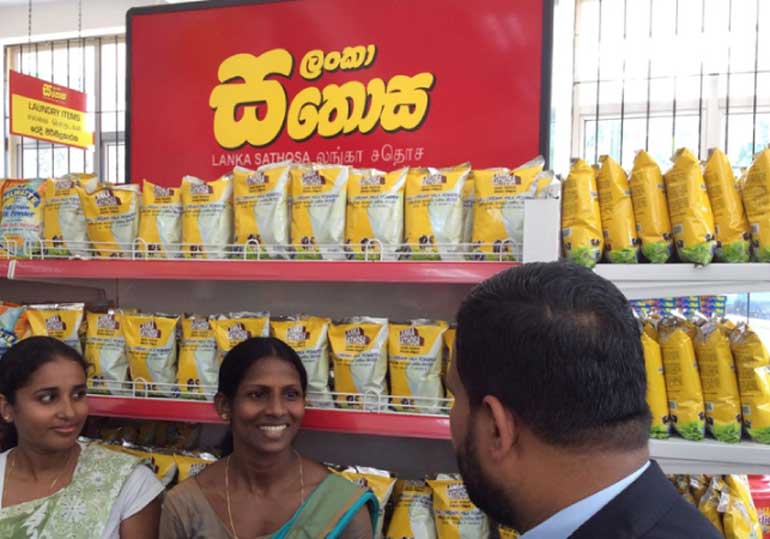 Sathosa with a store equity of 3.4 is the second strongest brand in the category
2016 – Marketing led economic growth

Be it private or public sector, the essence of the Budget 2016 was making Sri Lanka marketing oriented. However, for marketing to be a driver in the 2016 economy, the concept of branding and especially brand relevance, must be the core agenda at any discussion. If not, we will not be able to the engage the world in a relevant manner. Sri Lanka must strive to make the GDP $ 100 billion from the current seventy-odd and the brand value also a $ 100 billion from the current $ 68 billion. Sri Lanka has to be a top 50 country globally which is now currently at around 75-odd. If this does not happen, Sri Lanka is losing the opportunity once again in my view.
Brand relevance in 2016 – ad spend 100 bill

Brand relevance can simply be defined as making what customers want, but the new thinking is that it must be done in a way that it protects the planet which now business gurus call the triple bottom line.

With the total advertising spend crossing Rs. 80 billion in 2015 and another 40-odd billion in below the line activity in Sri Lanka, research reveals that we spend way too much time on developing sexy advertising and public relations programs that end up with our brand featured on all the cover pages of magazines and newspapers, but lower scores on repeat purchase, which results in even the

top brands struggling to keep alive in a company. The new age marketers need to track brand performance on the DNA of the brand and equity data rather than just share of voice and sales which must be the marketers' dashboard in 2016. If not, we in marketing cannot add value to making brand Sri Lanka a $ 100 billion. Multinational and top local companies have this thinking, but the majority of companies in Sri Lanka practice conventional business practices rather than the real science of marketing. This is a phenomenon in many parts of the world and Sri Lanka is not an exception. But the challenge is how Sri Lanka can give leadership to this new discipline. Let's accept it – Sri Lanka's marketing talent is strong. Most marketers have gone on to excel not only nationally but in the international game plan working for companies like Unilever, Nestle, Reckitts, Coke, Johnson's or Beechams, to name a few. Now the challenge is how we can attract this top talent back to Sri Lanka in 2016 and how we can retain the current talent in the country.
Will to experiment

Some say that the romance of marketing is such that the marketer needs to closely watch what consumers do and then make sure that marriage happens at the point of sale. However, in this daring romance, some brands have stayed unadventurous and remained stuck to their knitting or have been unable to distinguish trends from fads; trends to respond to have headed towards a black tunnel where even the driver loses the path. The best case in point has been the Kodak saga. The company has filed for bankruptcy globally and in the US under chapter eleven.
Game-changing brands in Sri Lanka

There are many strong examples of game-changing brands in Sri Lanka. The best case in point, that has won many accolades at SLIM awards, is 'Velvet' and ' Diva'. The brands have matured to challenge top multinational brands and have gone on to become market leaders in 2015. Research insight is that brands that are willing to experiment, maybe even fail and want to be there before a trend, became success stories today.

The global example is Samsung, where product development specialists with deep insights into what consumers want, have developed products which are relevant to consumers with clever designs and multifunctional gadgets, like camcorders that download songs and refrigerators that also surf the internet. It has swept upwards for cell phone designs that look like dashboards, tuxedos or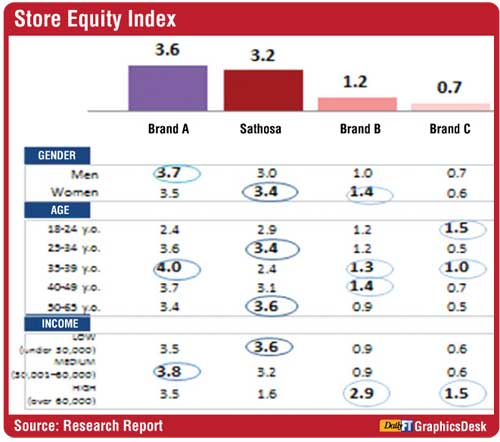 pebbles in a stream and today Samsung has made Sony obsolete. When I met a top official of Samsung in July in Seoul, he said: "Samsung has mastered one crucial factor – making brands relevant to a consumer." It is the issue of focus which I think is a good pick for us in Sri Lanka. How many of us sat at a focus group discussion or visiting a point of same to see the changing consumer of Sri Lanka in 2015? We yet have a week this year and maybe it's not too late.
Brands as trend setters

We should accept that being a trendsetter is not sufficient. A company must get it right with transformational innovation which is relevant to the customer. Dialog is an example from Sri Lanka where continuously innovation has made the brand to be continuously relevant in the eyes of a consumer in Sri Lanka. My mind goes back to the Brazillian boss that I once reported to, who said: "Brands are the lifeblood of a company; keep it relevant over time." This is exactly what the challenge is. How does one keep a brand relevant when the design has changed between the time one purchases a brand from the store and brings it home? This makes the job of marketer more dynamic and exciting.
The Dove experience

It's not easy to be a trendsetter. Sometimes we can practice techniques like brand extensions, but real trendsetters bring in new products. The Dove experience captures the essence of this practice. In 1994, Dove was doing $ 200 million worth of business. Thereafter, it extended into areas like shampoos and deodorants. Today it is a $ 3 billion brand in one of the most difficult categories in the world. The soap bar alone has grown from $ 200 million to $ 260 million. This would have happened if not for enhancing the brand while keeping it relevant to consumers.

A key question in mind is, what extensions will build and provide it with visibility and energy? Google is another example that comes to my mind. It was a trend driver with its new online advertising model. It doesn't present a standing target for Microsoft and Yahoo or the likes of Virgin, but it enjoys great emotional connect. Another totally local brand like Clogard toothpaste is another great trendsetting brand in Sri Lanka that kept itself relevant by being the driver of the trend – herbal oral care with the proposition with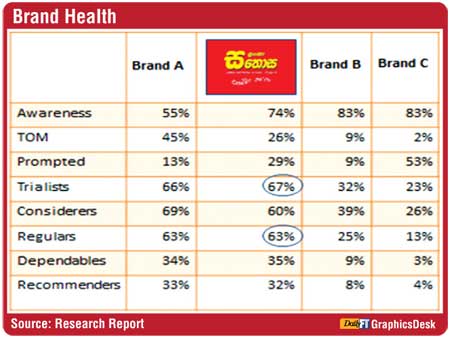 clove oil. It has captured over a 30% share in the Sri Lankan market.
Country of origin – does not work

In today's world, consumers have been termed brand sluts. A powerful term, but the logic is very strong. Customers now have many alternatives to meet a given requirement. Claims such as, country of origin has very little impact on a brand getting picked up, hence the word 'slut'.

If we take the automobile market in the world of yesterday, German automobiles were preferred for their superior German technology. Then the world turned to Japanese vehicles, which were world beaters for convenience and economy. But today, the world is moving to Korean automobiles, not because of the country of origin but on the relevance of a brand to consumer.

In fact it is how the brand wraps around a consumer's life that makes it the top of the mind brand. Hence the new ethos should be: "How do I keep a brand relevant in this fast changing consumer world?"
(The author has 20 years plus marketing experience in top British and American multinationals, winning twice the 'Marketing Achiever' award in Sri Lanka and then went on to serve the United Nations where Sri Lanka secured the 'Best Global Project'. The thoughts are strictly his personal thought.)