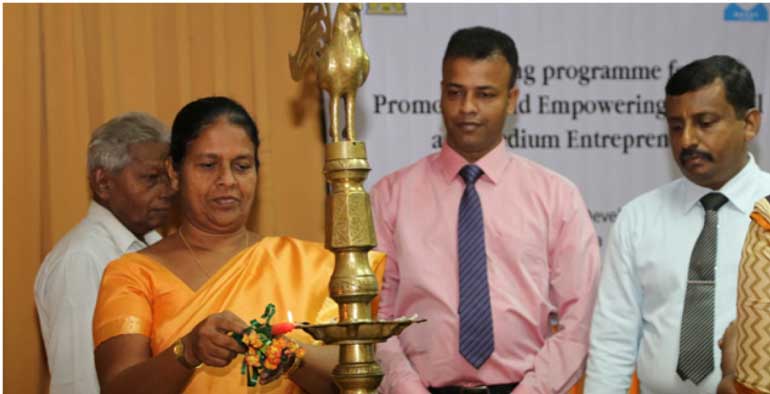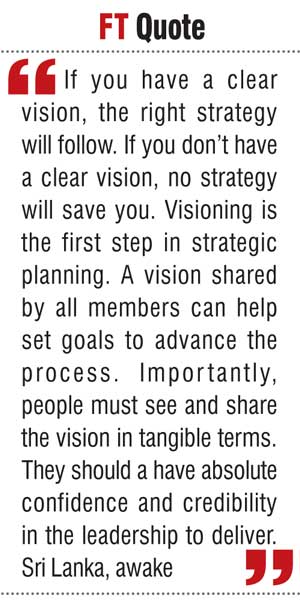 The Sri Lanka Ports Authority – SLPA's future success and viability will depend on a set of major reforms and re-structuring. Now a debt burdened institution needs to develop a new business model that can cater to business requirements of a highly competitive global industry demanded by its clients who are based both on land and sea. The impact of an efficient port and shipping sector will certainly help the export/import industry of Sri Lanka.

The budget 2016, does give a strong commitment by the Government to create the conducive environment for shipping and a target for Colombo to become one of the top 20 container ports by 2025.

The role of the SLPA has to be converted into a greater model of a landlord/value added services facilitator and a regulator. This does not mean that it has to give up its own business partnerships to be an investor/operator or as a joint venture party to business.

This model was first proposed to the SLPA to develop a blue print in 2001 when the then minister Ronnie De Mel who was in charge of ports, sort advice and a report through an advisory board from a cross section of industry professionals. (Incidentally the newly appointed MD Premachandra was the then Additional MD of SLPA.) As a result during this period the JCT Ltd was proposed and later established to run as a separate business entity as a model business unit to compete with the then privatised terminal SAGT which introduced new standards to the port of Colombo, in terms of productivity and technology.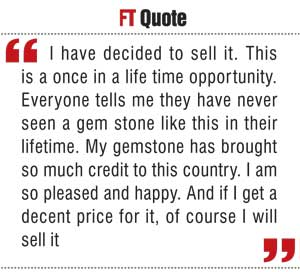 However due to change of ministers, governments etc. the proposed 12 point road map for port development was never implemented and no blue print was developed. Since then the development plans, capacity planning, partnerships and agreements were done, spending billions of dollars without properly and strategically, positioning the national interest or revenue targeted .No detail study or proper business models, financial modelling, forecast and marketing plans for the future were established.

The Strategic Enterprise Management Agency (SEMA), a body which was established under the presidential directive to re structure state enterprises have given many independent and sound observations to the port, cabinet and the intuitions over the years on the said development strategies and projects in both port and aviation sectors but was ignored by the decision makers.

Going forward

The port of Colombo has now reached the 5million TEU in container throughput with close to 75% of transshipment business and an increase in ship arrivals which is positive news. However the capacity of the port now amounts to nearly 12million TEUs when east terminal is operational in the new south harbour. Both JCT and SAGT have been losing business volumes and market share respectively by 12% and 17% whilst CICT has shown a fast growth and going beyond a million TEU in 2015, and as port of Colombo a near 6% growth has been recorded in 2015 which is indeed good news for the country as most regional /global port operators have seen negative transshipment volumes in 2015 due to global conditions.

The loss of volume at JCT and SAGT is purely due to both these older terminals having no capability to handle larger ships due to draught restrictions in the old side of the port of Colombo. Therefore especially the future for JCT is going to be even harder if it does not transform into a different model and the revenue to Government will be under challenge due to many reasons and developments.

The SLPA's future model

In my view, SLPA now needs to look inwards first and understand its strengths and weaknesses and go forward probably on the road map that was designed in 2001. The Minister will have to be guided with facts and figures and a proper business plan by professionals within and outside who would not have vested interest with the port.

Simply the time is right for the SLPA to establish separate business units who will run as self-driven cost/profit centres with expertise and partnerships that are in line with world class service providers to attract more business and ships to Sri Lanka. The scope may be terminal management, bunkering, stevedoring, pilot services, engineering, repairs/cleaning, catering, truckling, passenger ship handling, and ship supplies or logistic services etc. At the same time exit non-core businesses whilst expanding competition and play its regulatory role and establish greater revenue through the landlord capabilities. This is where the long overdue maritime authority along with Merchant shipping division must act to re-structure the organisation with the ministry.

I have always advocated that terminal management has to be done with either management partnerships with ship operators or other terminal operators given the industry standards competition and highly productive terminal strategies in the region. It was our view from SEMA that SLPA should have had a greater share up to 33% (1/3) or more of both SAGT and CICT investments, whereas the government at the time invested only 15%. If they had done so the revenue and profitability of SLPA would have been much greater by now.

The Ministry of Ports and Shipping now is saddled by a huge debt burden and a large workforce. Compared to SAGT and CICT, the JCT has about 600-800 workers more in its terminal, handling similar volumes with older equipment which reflects on productivity and efficiency. Of course in addition another 11000 or so are in the pay-roll of the SLPA as it manages all other activities and ports and functions around the island.

In many columns I have highlighted the importance of Government to engage ship owners/operators and terminal operators in Colombo; as it is they who will develop business to the ports of Sri Lanka. Minister Arjuna Ranatunga indicated his willingness to meet the ship owners/operators during the recently concluded Colombo International Maritime Conference (CIMC2015).The infrastructure investments through massive and borrowed public funds need to be recovered. Hence the Government will need more revenue through international business expansion and that can be done if the Government understands the needs of cargo owners of the region and global ship operators and the terminal operators who facilitate the business of shipping. The importance of expanding cargo volume and to build the critical mass to sustain the investments made around island, a sound financial plan is a must for SLPA.

Importance of the maritime economy to the national economy

Both to the east and the west of Sri Lanka, when shipping is the subject, Dubai port and Singapore is highlighted, Singapore in a major shipping route and catchment area, and the other in an artificial and a systematically developed megacity in a strategic distribution point in the Middle East. Both these countries saw their potential and through dedicated and focused policy emerged as major air and sea hubs of the world over a very short period. If one studied the evolution of these port city states, their economic foundations were built and strengthened around the development of seaports and airports with correct and consistent policy framework.

Sri Lanka too has a golden opportunity, as we have a region that is growing with a huge population as well as a location which is well connected for trade, shipping and logistics across continents. The Government and policy makers must decide on the actions on how to sustain revenue and investments in the sector if we are to reap the benefits to the public.

The maritime economy, can infuse much needed foreign exchange and create a massive amount of employment to Sri Lanka and have a ripple effect to the rest of the economy, but a stark warning is that if timely action is not taken with reforms the geographical location will certainly not be good enough to make a shipping/logistics hub as envisaged by all interested to do so.

This message has to be communicated to all levels of government, unions and the general public. We are confident that the Minister who knows this uphill task and challenge will take this as a priority in 2016. I wish the Minister and the ministry and the staff of SLPA a fruitful and a productive 2016!
(The writer is the CEO of Shippers' Academy Colombo, an economics graduate from the Connecticut State University USA, senior consultant Ports and Aviation – SEMA, former board member of SLPA, past chairman Sri Lanka Shippers' Council, and member working committees of Global Shippers forum (UK) and ICC (Paris).)