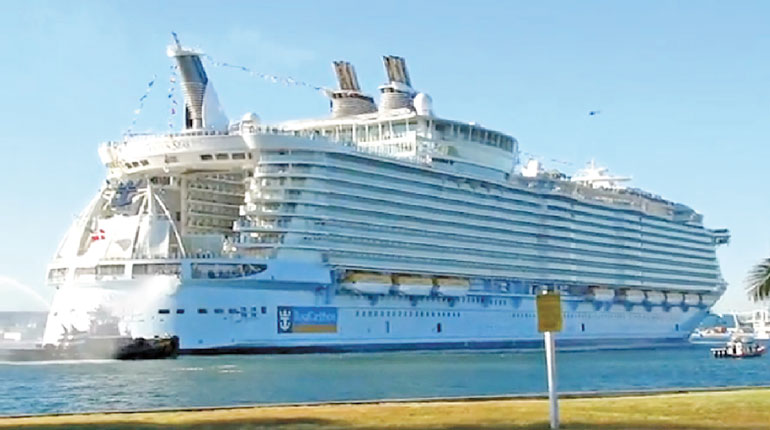 International background

Cruise shipping is a booming business in the world. There are two kinds of cruise shipping in business; one is liner shipping and the other is cruising. Liner shipping is meant for travellers to move from an origin to a destination as an induce demand. But the cruise shipping is totally on a tourism basis and can be from an origin to destination or else origin to origin travelling without a specific purpose but leisure. Latter has a greater market in the world unlike liners.



When it comes to ships one cannot identify the difference in the business but cruise has the comfort options as a tourist. Russia, Latin America and Mediterranean are the most famous circuits in cruise shipping but Brazil is the most sought destination for dispersing the passengers because it needs huge infrastructure to manage the passengers of a ship in minutes. There are even cruises to nowhere and nowhere voyages, where ships make two to three nights round trips without any ports of call.

By contrast, dedicated transport oriented ocean liners do 'line voyages' and typically transport passengers from one point to another, rather than on round trips. Traditionally, an ocean liner for the transoceanic trade will be built to a higher standard than a typical cruise ship, including high freeboard and stronger plating to withstand rough seas and adverse conditions encountered in the open ocean, such as the North Atlantic. Ocean liners also usually have larger capacities for fuel, victuals, and other stores for consumption on long voyages, compared to dedicated cruise ships.

Although often luxurious, ocean liners had characteristics that made them unsuitable for cruising, such as high fuel consumption, deep draught that prevented their entering shallow ports, enclosed weatherproof decks that were not appropriate for tropical weather, and cabins designed to maximise passenger numbers rather than comfort (such as a high proportion of windowless suites). The gradual evolution of passenger ship design from ocean liners to cruise ships has seen passenger cabins shifted from inside the hull to the superstructure with private verandas. The modern cruise ships, while sacrificing qualities of seaworthiness, have added amenities to cater to water tourists, and recent vessels have been described as 'balcony-laden floating condominiums'.


Cruise ships in Tallinn Passenger Port of Tallinn, Estonia – a popular tourist destination

The distinction between ocean liners and cruise ships has blurred, particularly with respect to deployment. Differences in construction remain. Larger cruise ships have also engaged in longer trips such as transoceanic voyages which may not return to the same port for months (longer round trips). Some former ocean liners operate as cruise ships, such as 'Marco Polo'. This number is diminishing, the only dedicated transatlantic ocean liner in operation as a liner (as of December 2013) is Queen Mary 2 of the Cunard fleet. She also has the amenities of contemporary cruise ships and sees significant service on cruises.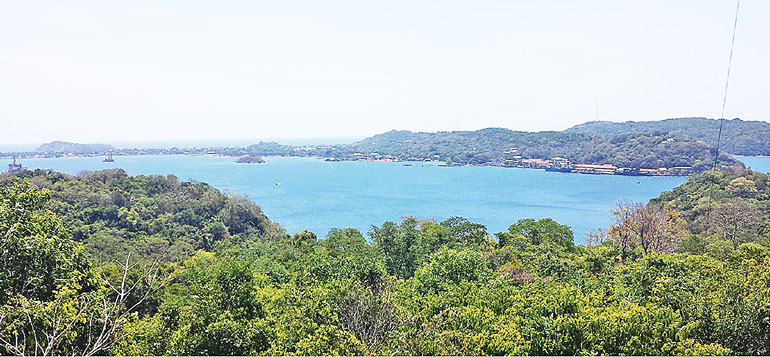 Oasis of the Seas which carries 10,000 passengers

Cruising has become a major part of the tourism industry, accounting for $ 29.4 billion with over 19 million passengers carried worldwide in 2011. The industry's rapid growth has seen nine or more newly built ships catering to a North American clientele added every year since 2001, as well as others servicing European clientele. Smaller markets, such as the Asia-Pacific region, are generally serviced by older ships. These are displaced by new ships in the high growth areas.

The world's largest cruise ship is currently Royal Caribbean International's 'Allure of the Seas' beating her sister ship (Oasis of the Seas) by about two inches. But when her sister ship the 'Harmony of the Seas' enters service in 2016, she'll be the largest cruise ship in the world beating her sister ship the Allure of the Seas by about 2.15 metres.


History

The birth of leisure cruising began with the formation of the Peninsular & Oriental Steam Navigation Company in 1822. The company started out as a shipping line with routes between England and the Iberian Peninsula, adopting the name Peninsular Steam Navigation Company. It won its first contract to deliver mail in 1837. In 1840, it began mail delivery to Alexandria, Egypt, via Gibraltar and Malta. The company was incorporated by Royal Charter the same year, becoming the Peninsular and Oriental Steam Navigation Company. The company began offering luxury cruise services in 1844.

P&O first introduced passenger cruising services in 1844, advertising sea tours to destinations such as Gibraltar, Malta and Athens, sailing from Southampton. The forerunners of modern cruise holidays, these voyages were the first of their kind, and P&O Cruises has been recognised as the world's oldest cruise line. The company later introduced round trips to destinations such as Alexandria and Constantinople. It underwent a period of rapid expansion in the latter half of the 19th century, commissioning larger and more luxurious ships to serve the steadily expanding market. Notable ships of the era include the SS Ravenna built in 1880, which became the first ship to be built with a total steel superstructure, and the SS Valetta built in 1889, which was the first ship to use electric lights. Some sources mention Francesco I, flying the flag of the Kingdom of the Two Sicilies (Italy), as the first cruise ship. She was built in 1831 and sailed from Naples in early June 1833.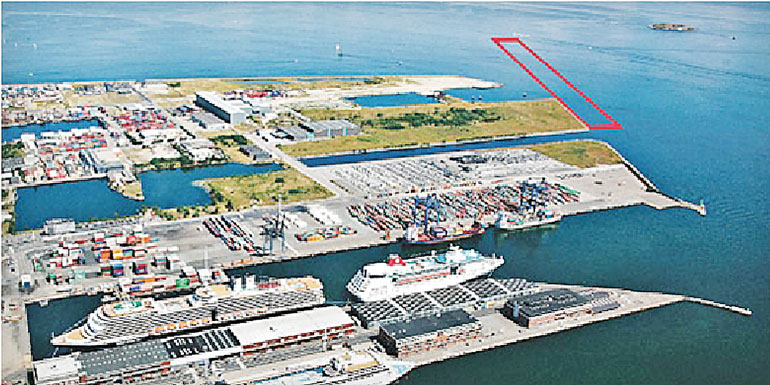 Modern luxury cruising

With the advent of large passenger jet aircraft in the 1960s, intercontinental travellers switched from ships to planes sending the ocean liner trade into a terminal decline. Certain characteristics of older ocean liners made them unsuitable for cruising duties, such as high fuel consumption, deep draught preventing them from entering shallow ports, and cabins (often windowless) designed to maximise passenger numbers rather than comfort.

Ocean liner services aimed at passengers ceased in 1986, with the notable exception of transatlantic crossings operated by the British shipping company Cunard Line, catering to a niche market of those who appreciated the several days at sea. In an attempt to shift the focus of the market from passenger travel to cruising with entertainment value, Cunard Line pioneered the luxury cruise transatlantic service on board the Queen Elisabeth 2 ocean liner. International celebrities were hired to perform cabaret acts onboard and the crossing was advertised as a vacation in itself.

Queen Elisabeth 2 also inaugurated 'one-class cruising' where all passengers received the same quality berthing and facilities. This revitalised the market as the appeal of luxury cruising began to catch on, on both sides of the Atlantic. The 1970s television series Love Boat, helped to popularise the concept as a romantic opportunity for couples. They also had a single deck devoted entirely to cabins with private balconies instead of ocean view cabins. Other cruise lines soon launched ships with similar attributes, such as the Fantasy-class and Crown Princess.

As the veranda suites were particularly lucrative for cruise lines, something which was lacking in older ocean liners, recent cruise ships have been designed to maximise such amenities and have been described as 'balcony-laden floating condominiums'.


Infections on cruise ships

There are few infections common in the cruise ships, Norvovirus and the Enterotoxigenic Escherichia coli are some of them. Norovirus is the most common cause of gastroenteritis in developed countries and is so widespread that only the common cold is reported more frequently. Symptoms usually last between one and three days and generally resolve without treatment or long term consequences. The incubation period of the virus averages about 24 hours. Enterotoxigenic Escherichia coli is a form of E. Coli and the leading bacterial cause of diarrhoea in the developing world, as well as the most common cause of diarrhoea for travellers to those areas.

Since 2008 there has been at least one reported incident each year of E. Coli on international cruise ships reported to the Vessel Sanitation Program of the Centres for Disease Control. Causes of E. Coli infection include the consumption of contaminated food and the ingestion of water in swimming pools contaminated by human waste.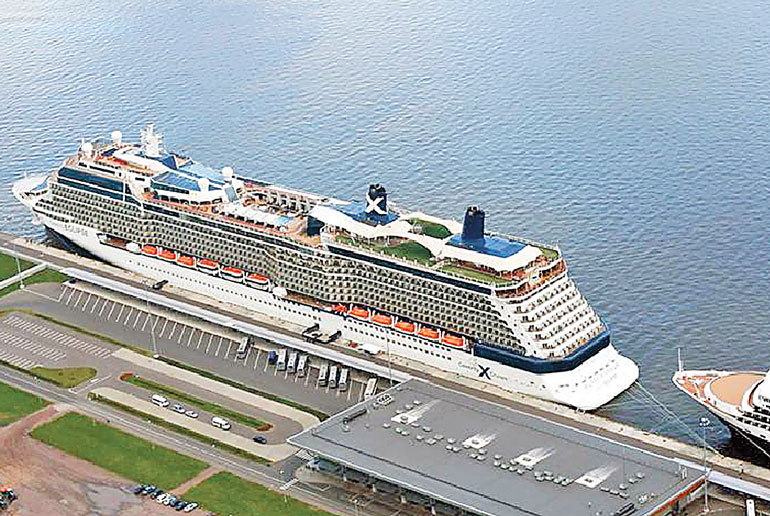 Ground infrastructure

Cruise shipping has its own infrastructure requirements. But there are no alternatives to the port infrastructure because it has the same capabilities as other ships. Basically it is 11 meter draft and 450 meter turning radius. But, when it comes to the ground structure it is extremely different. A basic cruise ship carries around 4,000 passengers and their biggest ships carry about 10,000 passengers, i.e. OACIS of the Seas' when the ship harbours with this amount of passengers it needs quick disembarkation facilities to the passengers.

Therefore, it needs huge building infrastructure, minimum around 7,000 sq. metres inclusive of 90 checking points and capacity to handle 8,000 luggage (for average ship of 4,000 passengers). Also, the passengers need hinterland access to different destinations of the country, so that they need higher frequency of transportation facilities to cater those requirements.

The basic behaviour of tourists is 8 hours travel because they come back to the ship to spend the night. Therefore, it needs either air or road axis to cover the hinterland destinations. Sri Lanka is lacking in this aspect since the country do not have much high way connectivity to cover the hinterland and visit the tourist attractions. Only option is domestic air travel organised by different private companies.


Sri Lankan market

Present world trend of the passengers in cruise industry is to travel from European Union to East Asia as the final destination. Therefore, the countries in South Asia are enjoying the spill over effect of this business. The world fleet of cruise ship is 433 and among them 56 cruise ships and 11 liners in Asian region at present and more than 1,000 cruises and voyages have been planned according to the Chief Marketing Officer in Royal Asian Cruises Bill Chambers. Sri Lanka has enjoyed 22 arrivals in 2014 and 62 arrivals in 2015 according to the Sri Lanka Tourism Promotion Bureau, being the Geo strategic location in the region and the maritime worthiness of the country can surge this opportunity to the optimum.

This is a fair amount in increasing arrivals of the cruise tourism. Analysing the present increasing trend Sri Lanka is expecting one billion tourist arrivals in 2016 as expected by the SLTPB. The most interesting part is tourists spend $ 250 each as an average in Sri Lanka though the international standard is $ 50 per tourist as informed by Vice President of Royal Caribbean Cruises John Tercek. Also it is observed increase of 17.1% tourist arrivals at the beginning of 2016. By introducing cruise shipping with related supporting industries these values might be increased in many folds.


Conclusion

Cruise shipping business is an ideal mode of transportation in terms of tourist business for Sri Lanka because Sri Lanka has many sea ports around the country.

Those are Trincomalee, Colombo, Galle and Hambantota and all these ports are inter model with either highways or airports. At the moment Trincomalee is the most opted destination of the country whereas, Galle is mostly segregated for the yachts. Considering the natural setting of the harbour, airport connectivity, space, archaeological and colonial facets in the area Trincomalee can be the better option for the business.

Therefore, eight-hour trip for passengers is a possible business with added value of domestic airlines. Considering the other countries in the world in cruise business Bahamas Islands enjoys the highest arrivals that is 47 million tourists by cruise shipping in 2015.

Asia is the most expected destination of the cruise tourists. Therefore, South Asia will have many benefits in the business. Same time these high population arrivals will increase the job opportunities in tourist related businesses and inland transportation system.

Also there will be many side businesses booming in the rural sector which is related with the tourists' arrivals. Ultimately, the country will be able to support the increase in GDP with this kind of more suited innovative business models.

(The writer is a specialist in Transportation Geography. Presently, he conducts lectures on the subjects for Transportation and Logistics Management in universities and professional institutions. He had published books and many articles on Transportation, Logistics and Management.