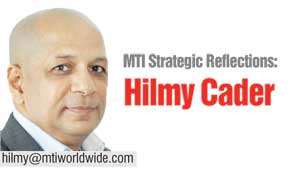 Corporate Awards, if effectively awarded, help recognise genuinely outstanding performances and improve motivation.
However, with 'Awards' becoming a lucrative business, the awarding could be compromised and send out the wrong signal. Here are a few questions to help you figure out if the awards you win truly reflect outstanding performance:

How many other organisations did you compete with? Were they comparable?

What was the entry qualification? Was it money, membership or open?

On what criteria were the winners judged? What was the business impact?

Who were the judges? Were they truly independent or 'related parties'?

What percentage of entries won awards? Your conscience should be the best judge!