Peter, Sri Lankan born now settled in Australia, visits his birth land regularly. He would very much like to retire here. But at the same time it is an idea that unsettles him.

Growing up in a tea estate where his father was the senior planter, Peter has happy memories of his childhood. This was in the late 1960s. Although he probably had no understanding of it then, they were the dying years of an era. His family gave him a childhood of comfort and security.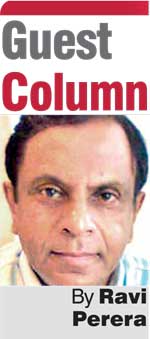 Plantation life

Plantation life, often romanticised, was not for the physically weak or the feebleminded. To obtain a good yield, a planter had to work long hours in rugged territory, brave inclement weather while commanding a large labour force, no easy task even in the best of times. However, the rewards were good and came with an attractive lifestyle.

The British planters of an earlier era had introduced a certain 'culture' to planting, giving it prestige and an aura. But, the old order changeth, yielding place to new – Peter left the country early, before the chaos and confusion of the new order became apparent.

On one of his trips he had visited their old estate which is near Bandarawela. A former watchman of the estate, now retired and very old, had remembered Peter's father with fondness. A link with a past which had closed, 'wine coloured days warmed by the sun' viewed through different eyes, one, then a young watchman on the estate and the other, the senior planter's little boy playing on the beautifully-maintained bungalow garden. That shared memory with the alcoholic and wizened old estate hand treasured by Peter.


Life in Australia

"I have lived most of my life In Australia. It is a good country. There is no question that I have a very good life there. It is a true democracy and there is a rule of law. I cannot say that anything unfair or unjust has happened to me in Australia that I cannot correct. If you look at any social or political index, including public integrity, it is up there. The systems work. But I do not belong in a real sense. When my mates talk about going to the beach, or Aussie rules (rugby) I feel very lonely. There is no one I can make a connection with as I did with that watchman from the estate."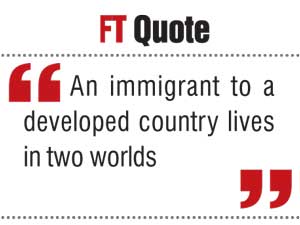 And there is the pride.

"All over Sri Lanka I see big billboards put up by the Australian authorities warning of the pitfalls of arriving in that country illegally. The tone is patronising, assuming that we have no sense of the wrongness of illegally entering another country. Like some less intelligent species we will instinctively follow the scent of food! Some of my friends back there have jokes about the desperation of the people who do this. We cannot deny that Sri Lanka is a problem country from which hundreds of thousands leave by whichever means to find their way into countries like Australia, yet it is humiliating."

Until about three decades ago, Australia, sometimes called the 'lucky country', had a "white only" policy in immigration. His mother's Eurasian ancestry obtained entry for Peter. After the stringency of that policy was relaxed, it has become a target country for immigrants, of different colours, creeds and cultures, a melting pot in a corner of the world.


Resettlement worries

If he retires now, Peter is entitled to a lifelong pension which in Sri Lankan rupees would be substantial. His family has properties and assets which he may inherit eventually. There is no doubt of the sense of belonging, which he cherishes. Yet, the idea of resettling worries him.

"Having lived more than 40 years in Australia, I am used to a certain life style. When I say lifestyle, I do not refer so much to the comforts or luxuries, but mainly to the assumptions of our daily life. In all my years in Australia I have experienced interruptions to the power supply maybe a half a dozen times. In this country, interruptions or fluctuations are almost a daily occurrence. When you write or telephone a government department in Australia, there is a prompt response. I don't see that here. In Sri Lanka when dealing with the Government you have to become a supplicant. Even then, your job won't get done. The Government servants have neither method nor style. Every situation is met with either apathy or rudeness. It is as if the Government servants suffer from a terrible sense of inadequacy and makes up for it by putting on airs."


Sri Lankan roads

In Sri Lanka Peter does a lot of travelling, mostly in hired vehicles. He hates the Sri Lankan roads with a passion.

"The roads here are an attack on human dignity, moment you step on the road you are assailed from every side. If it is not a car constantly sounding its horn it will be a tuk-tuk or a motorcycle overtaking you on the wrong side. Just when you think the road is clear, there will be someone running across the road without any warning. Kandy is only 72 miles from Colombo but takes four hours; Nuwara Eliya is a good six hours. It is as if the idea is to distort your concept of distances, to give the traveller an impression that this is a large country!"

"The other day I was going to Hatton. The road from Avissawella to Hatton is good by local standards but has only one lane. So you cannot overtake a vehicle in front without crossing the middle line, unless he gives way. Because of the winding nature of the road, it is very risky to cross the middle line. This vehicle in front of us kept to a very low speed but did not make room for us to pass him either. I could see that in the front seat was a middle-aged couple chatting merrily. In Australia this would be considered rude driving. You are expected to keep up with the traffic ahead. After about half an hour of this they turned into a roadside boutique. I told my driver too to stop there. The two of them were at a table sipping tea, still engrossed in their conversation. From the bit of conversation I overheard, they were discussing some family members, not mindful of things around. It was obvious that they were not aware that their slow driving held up the traffic, and even if they were, it was not an important matter.

"Pretending to be looking for a seat I sat by them and with difficulty began a conversation about the appalling road culture in the country. In a half-hearted way, they seemed to agree with me! I suggested to them that hogging the road without letting the vehicles behind to move on could be considered rude driving. I think the man was taken aback. It had never occurred to him that the concept of rudeness could have any relevance on the road. All that matters is that you are behind a wheel of a vehicle and have a destination in mind. You may get there in any manner that suits you as long as nobody's knocked down or some serious traffic violation occurs which will bring in the Police. There is no need to have good road manners, to give way, to wave on, to allow merging traffic and numerous other things that bring civility to road use."


No sense of order

People here drive the way they would walk on a crowded pavement; jostling, with individual stops and swerves, overtaking on the left side, no clear lanes and no sense of order. There is an impression of a people to whom a motor car is a novelty, who haven't yet worked out how best to organise it all.

"When I look at some of these drivers, immature faces in small round heads, wild-eyed, irresponsibility in every gesture, it is a wonder how they ever obtained a license to drive a motor vehicle, which after all is quite a responsibility. There is no denying that tuk-tuks serve a useful purpose in providing transport at a reasonable cost. But it is also a fact that they have lowered the overall standards of the road culture.

"I think it should be made compulsory for a taxi driver to have a short training course before obtaining his license. They should understand that they are earning a livelihood and that ought to be done with dignity. There must be regulations and standards like in any other profession. Taxis should not be permitted to stop anywhere and everywhere. It is dehumanising to earn your bread and butter in that manner, like scavengers, rats running around for a morsel of food."
In two worlds
An immigrant to a developed country lives in two worlds. In the metropolitan societies, he encounters a different way of looking at things. He gets new ideas, sees a larger world, gains a new confidence. In the new country there are opportunities, the immigrant gets accustomed to a higher standard of living. Yet he is an outsider, not fully assimilated; ethnicity and culture sets him apart from the mainstream. He yearns for familiarity, his roots. The idea of retiring to the original country comes to him.

True, Peter has no illusions about the public service or the road culture he encountered here and observed with such disappointment. Nevertheless, like many living away, he wants to be optimistic and expects that the overall situation will improve fast and his inclination to return be justified. He takes it for granted that it will be a return to a lifestyle approximate to the life he knew, with a few adjustments to account for the half a century gone by.

The regular dollar income he has ensured will place him among the high income group. He talks of having a wide circle of friends and entertaining regularly, things that are difficult in the adopted country. Yet he hesitates. His plans are vague, the prospect of resettling not fully examined and sometimes he wonders whether it is only a fantasy.

On the way to Hatton, Peter had come across a short stretch of the road which had collapsed due to earth slips.

"Just before Hatton, about a half a mile area of the road had collapsed during the recent rains. There were some repairmen at the site working on the road. But there was no sense of urgency about it and I observed only a few machines. I stopped near a chap who looked like an overseer and inquired how long they would take to repair the road. In Australia I could have anticipated a speedy repair, considering the importance of that road. The overseer told me that he thinks it will take two years!"

That overseer lives here. He does not fantasise.