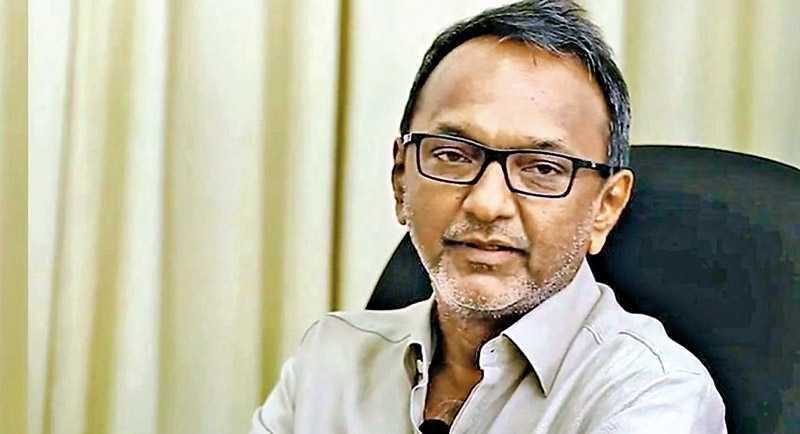 Last week Opposition Parliamentarian Imthiaz Bakeer Markar told media that he had tabled a private members motion in Parliament making it mandatory that a 25% quota be allocated by political parties in their nomination lists for youth candidates
---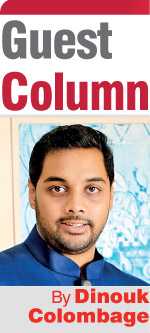 "As long as any adult thinks that he, like the parents and teachers of old, can be introspective, invoking his own youth to understand the youth before him, he is lost" – Margaret Mead, 20th Century Cultural Anthropologist
The youth, and their vote, are a highly sought after commodity by politicos around the world. As the world's population continues to grow, so too does the voice and influence of the younger generation. It is fast becoming a common sight to see politicos attempt to sway the youth vote through social media antics in the hope that by appearing to be in touch with the youth voters, they will gain their support.

Last week Opposition Parliamentarian Imthiaz Bakeer Markar told media that he had tabled a private members motion in Parliament making it mandatory that a 25% quota be allocated by political parties in their nomination lists for youth candidates. While highlighting that over a quarter of Sri Lanka's populace is made up of the youth, the MP claimed that it was essential that they be given an opportunity to actively participate in the governance of the country.

While the initiative to involve the youth in active politics can be commended, unfortunately the manner in which the politicians are choosing to approach it does not bode well for an all-inclusive youth participation.

Sri Lanka's political campaigns are characterised by exorbitant financial costs and nepotism, not to mention the fact that public service is a full-time commitment. When these issues are stacked up against those interested in seeking out a candidacy, the appeal of contesting an election soon dwindles. While a quota allocating a percentage of the nomination list will no doubt see an increased representation of youth, it will fail to attract a wide spectrum of younger candidates.

The above mentioned issues of financial constraints and nepotism will limit the opportunity to those who are have access to the necessary funds and political connections. This will only result in a continuation of the trends seen in politics for the last 30 years.

According to the Centre of Monitoring Election Violence (CMEV) it was estimated that candidates spent on average Rs. 77 million on their campaign during the recently-concluded elections. Finances of this magnitude are out of the reach of most individuals in Sri Lanka, let alone the youth of the country. In order to access the necessary funds, candidates have often found themselves beholden to the influential business community. Through these large monetary contributions, our representatives are no longer free to work to the agenda of the public but rather are forced to promote interests of their financial backers.

In 2015 the Parliament of Sri Lanka began the process of introducing electoral reforms. Accordingly it was proposed that the current proportional representation system be replaced with a Mixed Member Proportional System. While the proposals remained deadlocked in Parliament, the basis of the system would have seen the voters once again able to choose candidates from their Constituency rather than the District as a whole.

At present candidates contest an entire district in order to win their seat, this sees them forced to spend large sums of money over a wider area in order to secure the necessary votes. While this is problematic for candidates it also leaves voters at a disadvantage, with many of them not sure of their local representative. A return to an electoral system which focuses on constituencies will see candidates focus their efforts on a smaller area of voters, reach the grassroots and avoid the unreasonable price tags that accompany campaigns. This will also make election campaigns more accessible to the youth who do not have access to unlimited funding.

As is the case around the world, public service in Sri Lanka is an occupation that requires a full time commitment by those engaging in it. As such the incentives offered to dedicate their time and efforts to this activity need to be comparable.

On average a Member of Parliament earns a base salary of Rs. 78,785 (not inclusive of their travel allowance which is determined on the district that they represent) per month. Separately a MP is entitled to an allowance of Rs. 160,000 to maintain his office, which includes any salaries and logistical overheads. In total a MP is provided with on average Rs. 238,785 a month (all figures obtained from www.parliament.lk). Considering that this is a full-time job with no designated work hours and continual travel around their districts, it appears incomprehensible that the youth would willingly enter politics for such a low remuneration.

In Singapore, which is considered to have an effective a public representative system, a single MP is paid a base allowance of SGD. 16,041 per month (Rs. 2.2 million), while in the United Kingdom, a MP is paid a base salary of GBP. 6,622/- a month (Rs. 1.7 million). Sri Lanka's inflated public service and reduced public earnings make it difficult for governments to match the salaries afforded to the public representatives elsewhere in the world, however, it is clear that the country's pay-scale is well below an acceptable figure.

If the desire to see more educated youth entering representative politics is genuine, then a greater incentive would be required. Politics is certainly accompanied by numerous uncertainties. Job security is never assured, with the voters given the opportunity every five years to "fire" their MPs. With the time commitments expected of the members, an independent source of income or an independent occupation is not possible. When their time in Parliament is over, MPs are left scrambling to enter a job market which has long left them behind.

With all these obstacles facing youth participation in politics, it is necessary that they are enticed to enter the field.

In 2017 a suggestion was raised at the Party Leaders' meeting in Parliament that the salaries afforded to the members be increased. While there was no official proposal made in this regard, both the media and the public spoke out against such a move. With public opinion clearly opposed to such an initiative, the suggestion was not made again. Unfortunately for the voters, the refusal to increase the paltry salaries of their representatives will continue to be a deterrent to the youth who are considering politics.

As mentioned earlier, politicos are finding themselves courting the youth vote more and more as the populations in their countries continue to grow. Sri Lanka's new Parliamentary group has seen as many as 81 new members as compared to the previous group, a clear indication that voters are looking at alternatives.

So it appears likely that if youth are given the opportunity, they will enjoy a greater representation in politics. The issue that faces them is not so much the lack of space afforded to them, but the obstacles that make representative politics unattractive. If the politicos are serious about increasing youth representation, then the crux of the issue will need addressing.