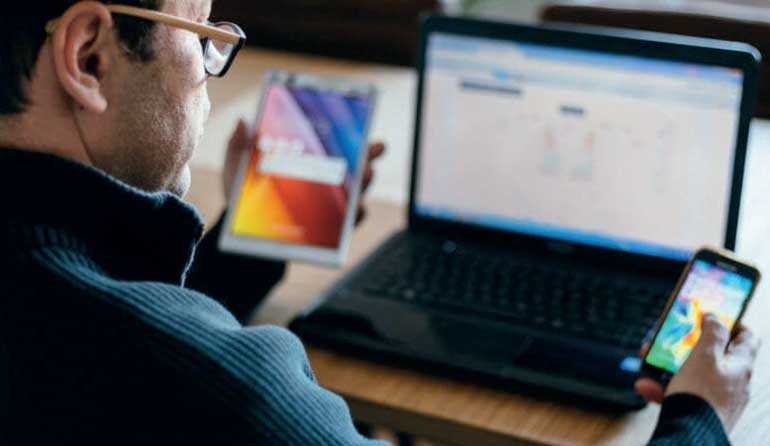 As a working model, WFH will have very big potential both to the public and private sectors. Therefore leaders in both segments must pursue all options to promote WFH, and restructure their work norms so that the number of days all have to come to work can be reduced
---
Though the discussion of working from home had been around for some time, it really became a reality only during the new coronavirus crisis for most of the employees.

When we consider the scenario of working from home, there are a number of dimensions. Some employees have very high flexibility as to the time they work while some have to collaborate or fit in to the time schedules of co-workers.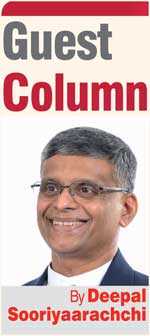 The other dimension that affected the WFH scenario is whether the person can individually deliver results or whether the employee had to contribute to the work of others or whether he or she was a part of a team that is responsible for a collective result.

Other situational factors whether the person has an undisturbed work space, how much family interactions and other distractions are present, the need to interact regularly with co-workers, whether one misses that company, the ambiance of the home compared to the office, availability of other resources at one's fingertips, etc. can also make a difference in the WFH situation.

To see how people used the WFH situation I conducted a small online survey among those who had to work from home recently and following were the key findings.
90% of them had to WFH only because of the current situation.


Almost 60% of them had to fit into the schedules of the rest of the colleagues while the balance could determine the working time at his or her will.


Little more than 70% had their work output dependent on the contributions of the others.


60% of those who took part in the survey had a separate work space at home.


70% of them had family support to concentrate and focus on the office work while the balance 30% had to attend to the family chores. This included running to collect food stuff deliveries as well.


The key limitations they cited were connectivity and related technology factors almost half of the respondent had issues connecting to the office system. About 20% found the lack of office co-worker support as a limiting factor.


80% of the respondents had used the time gained from not having to travel to do exercises, to spend with family or to engage in a hobby, while 20% of them used that time to start work early and finish early. Those were mostly the ones who could finish their work output without much collaborative efforts.


When asked whether they would prefer to work from home in the future roughly 70% liked working from home (14% extremely, 32% very much and 28% somewhat).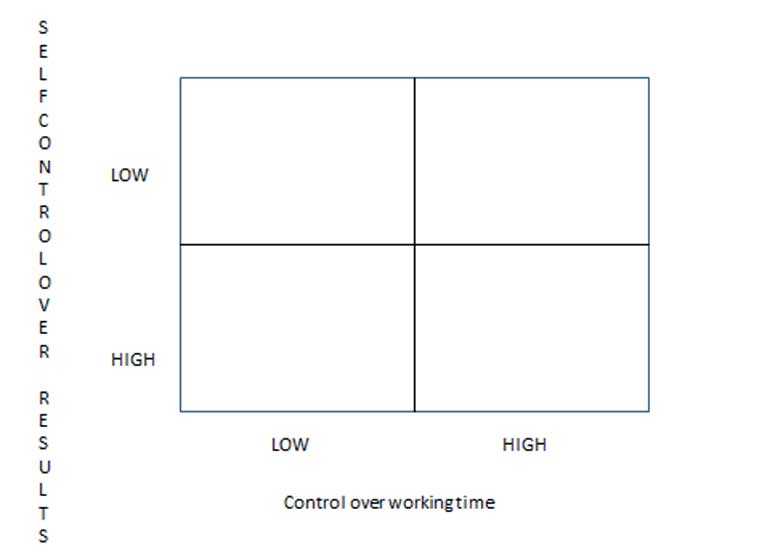 When reading the individual comments given to the preference it appears that the majority would like to have a combination of few days to work from home and the balance at office. Others liked the option to work from home when that suits the type of work that had to be done.

However this shows that as a working model, WFH will have very big potential both to the public and private sectors. Therefore leaders in both segments must pursue all options to promote WFH, and restructure their work norms so that the number of days all have to come to work can be reduced.

When doing this shift the businesses and offices need to observe the following:

1. The need to set a disciplined approach to work such as fixing meetings on line only at set pre agreed times so that there is predictability.

2. Learn to start those meetings on time and to finish on time. Actually these remote meetings tend to be more productive than the usual around the table meetings as participants tend to be more focused.

3. Set up meeting agendas very clearly and tightly and be clear whom to invite for the meeting and what is expected from the particular participant so they can be ready in advance. If the meeting is to make a decision it must be clear what the decision that has to be made, and how the decision will be made using what criteria, etc.

4. Ensure proper IT security steps are in place and the team members observe those guide lines 100%. As many devices get connected to the system and as many would be using publicly available platforms cyber security can be one of the highest risks. Depending on the degree of sensitivity of the information that is handled by the employees, companies must define the information security hierarchies and appropriate protocols. Even simple disciplines like screen locks, pass word protections to devices, password protections to documents shared, etc. should be well established and adhered to.

5. It is very important that the employees declare who are the residents of WFH environment. If there are family members who work in different organisations that are either competitive or conflicting (regulator and industry) then such sensitivities need to be managed and the employees must ensure that the sensitive information are not available to the family members. If an employee handles price sensitive information it is important that those are held in absolute confidentially.

6. In the normal dates WFH can be a third place such as a coffee shop or a public place using their Wi-Fi facility. These can open a different risk of losing sometimes most sensitive information.

7. Organisations that establish WFH as a parallel work norm how the employees' performance will be assessed must be very clear. It is not about coming to work but delivering on the agreed outputs. This can make the public sector much more efficient than today.

8. Providing the right infrastructure and tools for employees to WFH is very important and may be the employer can facilitate solutions where they can upgrade work spaces and internet connectivity to be more efficient.

9. The employees also must appreciate the financial savings in terms of conveyance cost, clothing, eating out, additional domestic support, and the quality of life improvement as a result of not having to travel.

Extending the same concept some organisations can move certain functions to lower cost locations depending on the geographic distribution of employees.

Scanning and making documents available digitally and digitising information so they can be remotely accessed will become inevitable pre requisites for effective WFH solutions.

WFH will improve family interactions, save time lost on travel and that can contribute to more productive engagements by citizens. This will even pave the way for a vibrant GIG economy where certain employees can move in to independent flexible free lancers, thus reducing the fixed cost of companies and increasing personal earning potential and quality of life.

Employees who opt to WFH must develop a number of new skills and aptitudes. The most important of them all is the ability to manage time effectively. It is very important that the person stick to a set time table so that others too can depend on her.

When WFH the family members too must observe some set time table. Unless such a family-based time discipline can be established, working from home cannot be productive. It is important that one sets time slots for different activities in an organised manner so that one can take breaks during the work and reap the optimum benefits of working from home.

Another reality of working from home is being called to support some home chores in between, and the WFH employees must be ready to do them as well. Then comes the ability to refocus on the task that she was engaged in before that. Constant practice of mindfulness will be very useful in this as it teaches to bring the mind back to the meditation object constantly. This is the same skill that is needed to start from the point you left.

Some are concerned whether one should dress absolutely casual or not when working from home. As a person who have been working from home for some time now this is not a must but for some changing from the normal home wear to some other casuals will help transition from the home to work mode. But there are many who can be even more productive in just the way you are at home. But with video conferencing, etc., having less background disturbance and being presentable are important.

(The writer is a management development consultant, accredited master coach/mentor, and an author. He serves on a number of boards as a non-executive director. He can be reached via [email protected])