There is a new phenomenon of 'woke' advertising. Brands taking on social causes – taking a side on controversial issues. And generating much-needed conversations on issues that divide society
---
Chat with your consumer online


We always did Vox Populi or Vox Pops for our pitches. This was basically a simple method of video recording actual consumers by asking them specific and sometimes detailed questions about the brands that one was pitching for.

"Marketing people always like to see and hear what their consumers say about their brands," one of my bosses used to say. And I used to think – but isn't that what market research agencies are meant to do. And surely clients do much more of that research than we can do as advertising agencies. But my boss was right. Pitch after pitch, we found the Vox Pop section of our presentation has riveted clients. They would want to know more – how we asked the questions.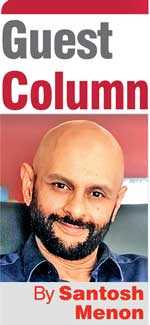 In what sequence? Despite the preamble which clearly said these were dipstick interviews and meant merely to validate creative hypothesis, the clients would be interested in knowing more details. There was a hunger for information. And a look out for that one insight that could provide that big breakthrough for the brand.

These were the days of course when traditional media ruled the roost and brands only did TV radio or press advertising. With traditional media it's primarily one way advertising – brands speak to consumers. And consumers don't talk back.

Some brands and clients did pretesting of ads – where they exposed their advertising in market research to a requisite sample of their target consumer. And got responses. But only a few clients and brands did this as a discipline or routine practice. Most clients went with their own personal judgments and understanding of consumer sentiment and perceived responses. Unless the client commissioned market research, or did their own dip stick informal researches, the only way to figure out a response to an idea or a product launch was through the demand generated by the activity in the market place.

All this was true till the advent of social media. And the redefining of the brand – consumer interaction and relationship. It's now a direct two-way conversation between both. And it's instant and immediate.

In the early days of digital media clients who till then were hungry for consumer feedback, eschewed Facebook for their brands lest they received too much adverse feedback which was 'unmanageable'.

Even today, the No. 1 reason why clients don't want an online presence for their brands is the fear of it being used to malign the brand or adversely impact the fortunes of the brand.

The fact is that this two-way communication system provides an opportunity like never before to:

1. Create loyalty with consumers by doing purposeful work.

2. Build authentic brand personalities.

3. Engage meaningfully with consumers.

4. Get regular solicited and unsolicited feedback on initiatives. Dove as a brand has done pioneering work in this area. Under the banner of 'campaign for real beauty', they started a conversation regarding women and their insecurities related to their own beauty. They did many experimental films which showed how people tend to be harsh to themselves regarding their looks, how unconsciously mums tend to pass on their own insecurities related to their looks to their children.

By starting this conversation, the brand has pioneered a trend of celebrating real beauty. Of enjoying what earlier used to be perceived as average looks (curvy body, average hair or standard features) is now openly recognised and lauded for authenticity and desirability.

It has been an amazing marketing success too. In early 2000, Dove was a struggling brand in the US with other soaps beating it for relevance and persuasion. And some path breaking research identified an opportunity – that only 2% of women thought of themselves as beautiful.

By going beyond the normal beauty benefits to offering 'self-esteem' doses, the brand created new appeal and enlarged its target segment. By starting a new resonating conversation around real beauty, it also increased engagement with consumers and built a loyal base.

Besides this, the brand also set in trend the positive conversations related to some things that ail the conventional beauty industry and set about focusing on the impact some of these had in lowering the self-esteem of large segments of the population. It could be said that Dove, started a beautiful conversation and has used the opportunity provided by the new age media to its fullest.

Another brand – 'Whisper', did a very effective campaign called 'Yes, she touched the pickle'. This in India, where menstruating women had to face many taboos. From praying, going out and yeah even to 'touch the pickle' – as it was thought it would rot if touched by 'impure women'.

Whisper took it on itself to bust these myths. The conversation started with a film which showed a young girl 'touching the pickle', and doing many of the things that were considered taboo. This started off an online conversation where close to 2.9 million women decided to come out in the open and 'touch the pickle'.

The conversation was fuelled by Bollywood stars and TedX forums and even comedy shows – all of this content going back on social media to engage the key consumer of whisper in a liberating conversation, building engagement and creating favourability and loyalty for the brand 'Whisper'. There is also a new phenomenon of 'woke' advertising. Brands taking on social causes – taking a side on controversial issues. And generating much-needed conversations on issues that divide society.

Gillette in 2019 ran a campaign against what it called 'toxic masculinity' and changed its own tag line from 'the best a man can get' to 'a best a man can be'.

Nike in 2018 featured Colin Kaepernick, the one who 'took the knee' in the US during the rendition of the national anthem, ostensibly as a means of drawing attention to the race discrimination increasing in American society.

When they start such contentious and divisive discussions they get both – love and hate. Which brand wants to accept the 'hate'? But increasingly brands realise that part of being this social media literate world is taking a side. The new millennials in the US are seen as more liberal and open. And by appealing to their 'woke' sentiments, brands create long-lasting bonds with the segment that matters.

They take a risk by taking sides. But the choice is based on a careful analysis of the market and their future and current consumer. Gillette was facing the challenge of value erosion with low cost blade brands questioning its relevance and this campaign created more value for the brand. Nike saw a significant spike in its sales post the 'Colin Campaign'. It pays to be 'woke'.

Brands that have not started conversations with their consumers must not wait. Find the topics, engage with them. Get to know them. Get them to know you better. Discover your brand's true voice. And let the new age consumer discover it too. Talk 'woke'.
(The writer is a marketing communications expert with 20 years of experience in multi-national locations. He can be reached at [email protected])