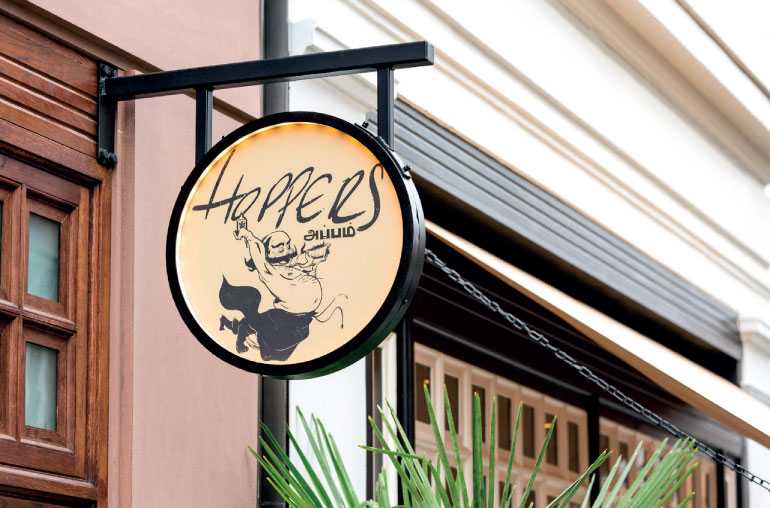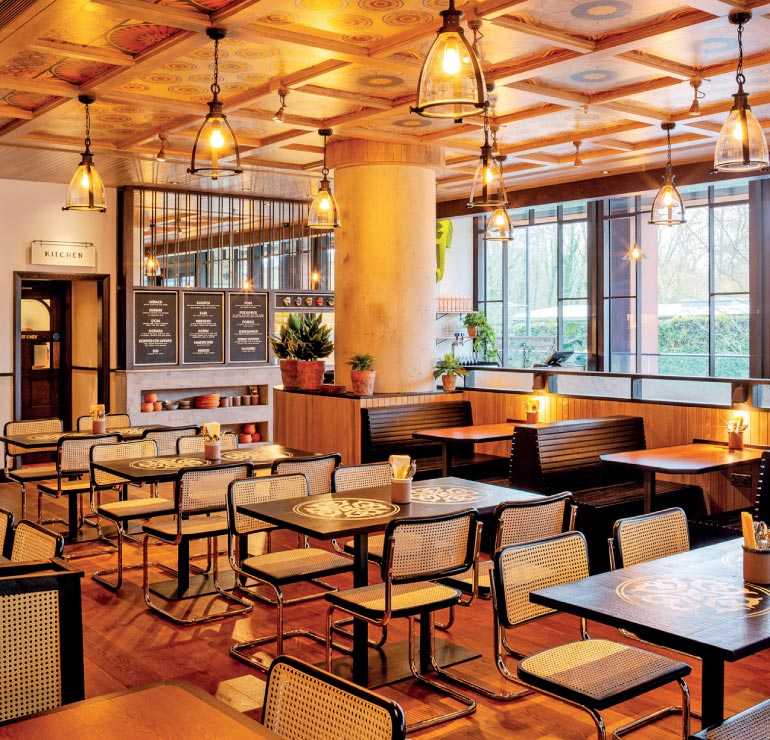 Sri Lankan food is delicious, nutritious and one of the biggest draws for tourists when they come to visit. A recent BBC Good Food article named Sri Lankan the #1 food trend for the UK in 2019. The article went on to state: "Before, Sri Lankan cuisine was lumped in with Indian cuisine but now, we're not having an 'Indian' anymore. It's recognised in its own right." What many fail to realise is how diverse and regional Sri Lankan cuisine actually is, and better yet how many food trend boxes it ticks – vegan, gluten-free, sharing plates to name a few.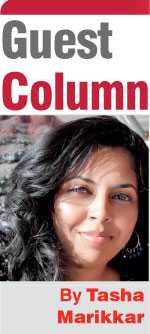 I have been privileged to have been given countless opportunities to travel the world and dine my way through it. And throughout my travels, it has become apparent to me how little Sri Lankans invest in their own food and hospitality culture.

One of my favourite destinations in the world is Italy. I have travelled much of the country –north, south, east, west … and I have been enthralled by the beautiful, regional cuisine that this country has to offer. Lemons, burrata and tomatoes in the Amalfi coast to the red prawns, spiced salt of Sicily to the cichèti, squid ink and fish dishes of Venice – Italy has so much to offer the food curious traveller. What 'Eataly' does well is capitalise on it – not just for tourists but for locals too.

When you go out to dine in Italy, you eat Italian food; seldom do you see a Chinese restaurant or any other foreign cuisine. The country celebrates its food heritage and that is a reward to its local economy in itself. In Italy, according to research done by JFC, in 2017 the total turnover for Italian Michelin starred restaurants was about 400 million euros, with a 10.3% increase compared to 2016. They calculated that in 2017 Italian restaurants awarded by the Michelin guide have hosted a total of 6,318 customers, with an almost equal portion of Italians (52.6%) and foreigners (47.4%), and generating 2,770 annual room bookings in the surrounding areas.

We are missing something here. Why is it that we do not view Sri Lankan food as Michelin worthy? In no means am I suggesting that the price of Lankan meals be Michelin prices, but why don't we treat Sri Lankan cuisine as a high-end or even a high street restaurant style option? In places like the UK, Australia and Hong Kong, Sri Lankan restaurants are making huge waves on local gastronomy, with restaurants like Hoppers being listed as one of the top 30 restaurants in the country (UK).

Other nations see the potential in our food and are elevating it, how is it that we don't treat it in the same way? Are we suffering from post-colonisation of the mind in that we prefer to try our hand at opening restaurants across the country that focus on European and Oriental dining? Why do we insist on trying to mimic other food cultures instead of developing our own; why aren't our hospitality leaders and tourism board appointees trying to spearhead gastrodiplomacy? A tactic that worked so well for Thailand that has made Thai cuisine one of the most sought-after in the world today.

I have had many, many conversations with hoteliers and restaurateurs in the country who constantly highlight that one of the biggest obstacles to running a smooth restaurant operation in Sri Lanka is that they simply do not have the staff to deliver a consistent product. And it is true, I cannot name one restaurant in this country that has been able to produce dishes that are consistent in quality. Furthermore, menus never seem to change – they lack creativity and flair. This is because of the effort it takes to train their staff to cook those particular recipes.

After careful analysis the answer is simply this; the chefs, line cooks and wait staff that we employ simply do not understand foreign cuisine. They do not like it, they do not eat it and yet we expect them to cook it with passion and uniformity. How can we resolve this dilemma?

Furthermore, we are doing these hospitality workers a disservice. We are not giving them an opportunity to grow. Why can't we elevate trained chefs to celebrity status cooking what they know and love? Chefs like Atul Kochhar have won Michelin stars for their Indian cuisine, and chefs like Vineet Bhatia and Vivek Singh are global food personalities. Why do we not communicate to our career chefs, that they can be more? That they have big opportunities? They are not just back of house – they have the chance to be known for their local specialities globally.

What I have found strange is Sri Lankan attitudes towards their own cuisine – it's best left at home or eaten from a Kade. But after speaking with Bhavna Dadlani – Lead of Uber Eats Sri Lanka, she had some interesting insights into local consumer eating trends. "More often than not, we find that Sri Lankan food, including localised versions of culinary imports (i.e. fried rice, biryani, etc.) account for a considerable portion of deliveries. We believe it comes from a place of comfort and familiarity. If we dive deeper into what truly makes these popular imports Sri Lankan, it is a combination of our curries, pickles, sambols, spices and the like that give these dishes the flavours our taste buds have grown up with. A feeling of instant nostalgia drives this preference – for example, we have consistently seen more orders for a spicier version of a top-selling chicken-based dish from the same restaurant."

Bhavna agrees that high-end Sri Lankan restaurants are extremely niche and tend to be a dine-in option, and that the bulk of delivery sales actually come from roadside cafes, multi-chain outlets and home kitchens. "Cost definitely plays a role in the purchase decision, and when coupled with the comfort and familiarity of local flavours, this ensures that the food remains accessible to anyone, and therefore more popular. It is very rare to find a top-selling item above Rs. 1,000 in this market."

Bhavna went on to add, "Sri Lankan flavours are a result of our cosmopolitan history, which gives us a lot of room for experimental and experiential flavours – and this does not necessarily have to be driven by high end restaurants. What makes us great is that although we prefer to consume familiar dishes, there are enough and more ways to prepare them differently – whether it's the type of rice you use, the mixture of spices or even a regional variation."

How do we tackle this? It is clear that there is a market for elevating our Sri Lankan dining experiences (not just the part and parcel buffet offering), but there is no one really championing it; walk into hotel chains across this country (with the exception of Renuka, Hilton and Shangri-La) and you will not find Sri Lankan restaurants as part of their hotel offering; instead – it will be a part of their coffee shop experience. Why aren't these influential hotel chains more interested in serving up authentic and local experiences for their patrons? Why are they not looking to be signed up to 50 best or other prestigious guides based on our local cuisine? Is it not part of their agenda?

The tourism industry in Sri Lanka has suffered in the last two years, with the Easter attacks and COVID-19 travel restrictions and it is clear that when we do open up again; we are going to have a lot of stiff competition from countries in our immediate neighbourhood like Thailand, India, Malaysia, Vietnam and Bali. All these countries offer beautiful landscapes, fantastic dining and cultural experiences. So how do we stand out?

Now this is the time to look at new ways to market Sri Lanka… the leisure industry should be looking to tackle this challenging time by reinvesting and revaluating our offering. One of our best kept secrets is our food, so why not capitalise on it? We should unearth forgotten recipes and regional specialities. Each town should be famous for a particular style of cooking like in many parts of the Mediterranean. We need to put our best foot forward and deliver a high-end consistent food product. The way to start is by investing in our varied cuisine, empowering the local tourist industry to also follow suit and champion the cause; we need to take a page out of Eately and Restaurant Australia's book by making our cuisine one of the biggest attractions our country has to offer.
---
(Tasha Marikkar, passionate about food and food blogging, working across the restaurant industry in UK including Head of Marketing for a Asian fusion restaurant chain in London and more recently helped concept develop a Sri Lankan restaurant in the West End. A graduate of the London School of Economics and Political Science, she has over a decade experience in the field of Marketing Communications in UK and Sri Lanka.)
---