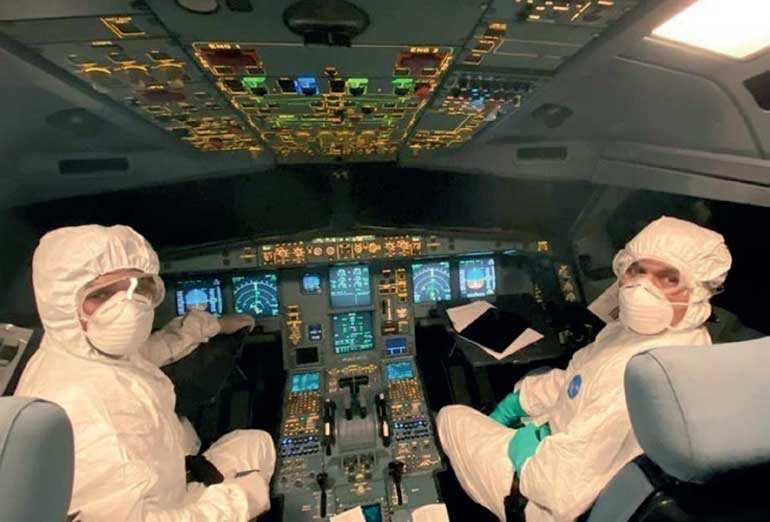 The skies are emptier today than they have been for decades. During this hiatus, with hardly any flying taking place, airlines all over the world are frantically preparing for the resumption of operations
---
"There are decades where nothing happens; and there are weeks where decades happen" – Vladimir Ilyich Lenin
The past few weeks have been the embodiment of what the revolutionary Russian leader was talking about. Never before in living memory has this inter-connected society of ours seen such a disruptive force erupt and transform the behaviour of the entire human race so rapidly.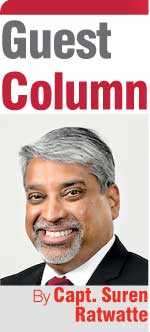 What are the airlines doing now?

In recent decades airline traffic has seen steady growth, despite several disturbances. None of these (9/11, SARS, the Global Financial Crisis, etc.) had a lasting impact. Global airline traffic recovered rapidly each time, and the industry has grown at an average of 5 to 7% year on year.

COVID-19 changed all this dramatically. The fall in traffic was abrupt and catastrophic, as attempts were made to contain the virus. The skies are emptier today than they have been for decades.

During this hiatus, with hardly any flying taking place, airlines all over the world are frantically preparing for the resumption of operations. In doing so they are falling broadly into several categories.


Preparing for what's next

The hitherto profitable and well-managed airlines have been frantically building a war chest of cash. Existing lines of credit have been called upon; aircraft and other assets have been pledged, drastic capacity and manpower charges are being mapped out.

Those with more marginal balance sheets have been hard pressed to follow suit. Most of them have been clamouring for government handouts, regardless of whether they were legacy flag-carriers or privately owned.

Governments, on the other hand, have offered some support. In the USA this has taken the form of limited monetary support, but with caveats regarding job security and possible equity participation in the airlines.

Australia has offered wide-ranging fee waivers, but stopped short of a bailout. Cash strapped Virgin Australia has been pleading for exactly that, while Qantas, with substantial cash reserves has been objecting to the rescue of its main competitor.

Pretoria has rejected a plea from ailing South African Airways to be rescued once again. This trend of 'cutting the losses' may be a policy that other governments who have perennially loss-making national airlines may choose as well.


A rapid recovery

The best hope for the airlines is that the containment and recovery period of COVID-19 is relatively short. China has seemingly controlled the disease very well, after a false start. So have South Korea, Taiwan, Singapore and Japan, all of which were affected early. But there has been an increase in new cases recently in these countries, an ominous sign that may rule out a rapid recovery.

The airline world is falling into two camps. One of these is 'betting the company' on a rapid recovery. Leading the charge is Emirates, which styles itself as the 'world's largest international airline'. Emirates has started some limited flying and published an aggressive schedule with flights ramping up quickly starting from 1 June.

American Airlines, owner of the world's largest fleet of aircraft, is also betting on a rapid recovery. Qatar Airways, which never really stopped flying though entry into Doha was very restricted, is also planning on increasing flights quickly.

Both Emirates and Qatar (along with their neighbour Etihad Airways) are wholly government-owned and have built huge transfer hubs. Without a rapid recovery, with no domestic traffic to rely on, their business models are in serious trouble.


The cautious approach

Other companies are planning a much more measured recovery. Oscar Munoz, CEO of United Airlines (which rivals American in size and revenues), has cautioned employees and shareholders of a long and hard road back, bleakly stating that the airline will carry "fewer passengers in the whole month of May, than it did on any single day in 2019".

With the USA now the epicentre of the pandemic, with a staggering 710,000 identified cases and over 37,000 deaths, such caution is understandable.


A staged recovery

A gradual recovery with domestic traffic being the first to revive is the most likely scenario. Chinese internal traffic is already showing 'green shoots'. The government has banned residents from returning internationally, but there is no reason why domestic traffic won't make a slow but steady recovery, as the world's #2 economy starts producing again.

This will mean that, once the pandemic is contained, there will be three principal domestic markets that show hope: China and the USA obviously, plus India in the Asian region if the pandemic is contained.

European traffic has unique issues with cracks in the EU showing quite clearly as evidenced by the astonishing mortality rates in Italy and Spain, as opposed to Germany. In the absence of a unified policy, it is likely that Europe's airlines will take a long time to recover.


Business traffic

Once the pandemic has run its course (whatever that may be) there is a good chance that domestic airline traffic in the USA will recover on a trajectory similar to what will likely be seen in China over the next three months. A 'U'-shaped recovery – where business travel resumes after a hiatus of six to eight months and some domestic leisure traffic returns in nine to 12 months – is the best we can hope for in those markets.

Europe will take longer to recover due to the uneven effect of the pandemic, with borders remaining closed in an unpredictable fashion.

Should India escape a repeat of the 1918 death toll (an estimated 25-40 million in the Indian subcontinent), then its two most energetic domestic airlines, Indigo and SpiceJet, should recover strongly.


International traffic and tourism

This is the area that will probably be hit the hardest. The recovery, when there is one, will be very slow and follow a 'prolonged U-shape' with borders remaining closed for a drawn-out period. In addition to entry visas, there will most likely be stringent 'COVID-free' certification requirements (my friend Dr. Rohan Pethiyagoda has written an excellent short piece on this), which would complicate a recovery further.

So, the short to medium term future for the airline industry is fairly bleak. The International Air Transport Association (IATA) has forecast that potential losses in the industry could approach $ 252 billion.

Depending on how the next few weeks play out, we will know if this is a realistic number or whether the damage is even worse.

What this will mean for the thousands of jobs that are at stake is an open question. Many countries have pledged assistance to their airlines, but with medical costs rising and national economies also on life support, vanity airline projects will be hard to justify in the uncertain future that awaits us.