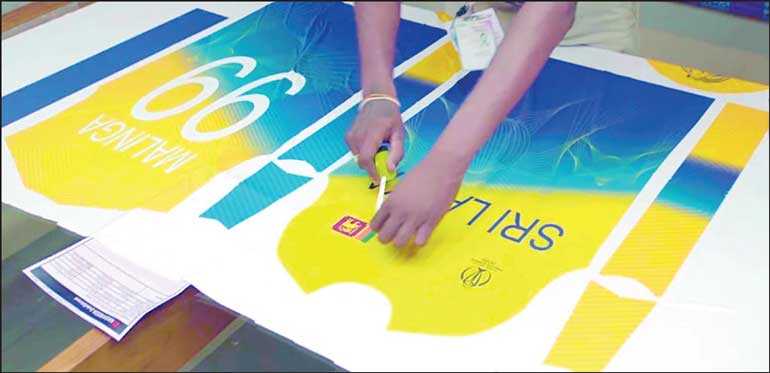 Having collected thousands of plastic bottles from our beaches, MAS worked to integrate the recovered plastic into our value chain by innovating products made from 100% recycled, locally sourced yarn, from recycled ocean plastic. The result of this innovation was 35,000 yards of recycled polyester from 36,000 PET bottles from our own oceans in 2019, and producing the 2019 Sri Lanka Cricket World Cup jersey with this groundbreaking fabric
Creating sustainable products involves addressing the evolving needs of consumers with products that are good for them. Insulated conductive wire woven into the fabric offers active heat technology that allows users to control their own personal micro-climate in countries with cold winters
---
Just a few years ago, sustainability was a nice thing to do—the "right thing" to do. Whether it was creating sustainable workplace practices or developing sustainable energy solutions, businesses embarked on these efforts believing that it made a positive impact on its people, processes, and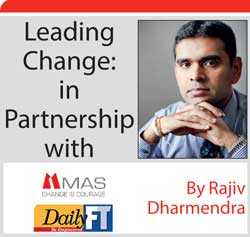 reputation.

Today, sustainability is essential for survival. Be it an individual, a business, a country, or the world—embracing sustainable ways of working and living is non-negotiable. With elevated carbon emissions, melting ice caps, rising sea levels, and increasing incidents of wildfires, the trajectory of our impact on the world shows that deliberate, urgent action is critical.
The role and responsibility of makers
As manufacturing businesses, we have a responsibility not only to integrate sustainability into our own operations, but also to leverage our unique position as a trusted partner to influence brands and suppliers to change the way clothing is made, distributed and sold. Our consumer base has evolved tremendously over the last few decades into an educated and aware audience who are increasingly conscious of the social and environmental factors that influence our world.

As the makers of products, we have the ability to impact the suppliers and the brands we work with by influencing the process of value conversion from raw material to product. In this conversion, we must consider how to create value for all stakeholders, including ourselves as the makers of the product, as well as the brands, the supply chain, and of course the consumers.
Unlocking sustainable innovation
While innovating sustainable products is increasingly becoming a strategic move on the part of brands and manufacturers, there are several enablers that are required to unlock the true potential of this effort. To begin with, it must be integrated into the nucleus of the organisation's thinking and strategy.

Sustainable product strategy and design must go hand in hand; one cannot be exclusive of the other. Secondly, strong policies are needed to ensure that sustainability is not considered an ad-hoc effort but something that is integral to the organisation.

Investments are another important piece of this effort. At times, the return on investments may seem risky, or may not be immediate. During such times, leaders should be able to take that leap of faith, taking a calculated risk in order to create the change that you believe in.

The right mix of talent is another essential component of driving sustainable innovation. The talent that you attract should have the drive to create the change that the business believes in. This involves equipping the right talent with the right skill set, and motivating them through a bold vision, goals and the right incentives. When reward mechanisms are linked to performance, employees are intrinsically motivated to drive that change.

The final piece of the puzzle is culture; we must consider how we would create the culture of innovation, sustainability and positive change right from the point of attracting talent into the organisation. A sustainability driven culture offers potential employees something that goes beyond traditional value such as reward, compensation, and other benefits.

It offers employees a larger purpose to believe in and feel connected to through values that are important to them as individuals. A company may talk about sustainability, but if it is not able to resonate with what motivates its employees, then the authenticity of the connection between employer and employee is lost.
Innovation: Where do we fail? How do we succeed?
Even with many of these key enablers in place, sustainable innovation is still an area where most of us have seen or experienced setbacks. Significant challenges and opportunities that manufacturers face in this area relate to stakeholder alignment, scalability, maintaining quality, affordability, and building brand equity.

Getting the values of all stakeholders to coincide is indeed a challenge in driving sustainable innovation from an idea to a finished product. From the makers, to the suppliers, and the customer brands, if the commitment from all partners do not align, it creates a mismatch between priorities and can lead to bottlenecks or ultimately the failure of projects.

Scale also plays an important role. Big brands have the power to influence the scale at which we can approach sustainable innovation. Scale can drive margins, volume, and consistency, giving brands the power to take a strategic, long-term view to invest in sustainable products, and bring manufacturers and suppliers along on the journey.

Another element is ensuring that sustainable products perform as well or better than normal products. For example, particularly in the intimate apparel industry where we produce body contact garments, if the quality, hand feel, and performance of a recycled material is not up to par with a normal material, the product will not meet customer expectations.

Millennials and Gen Z-ers make up the segment that drives sustainable products and purpose-driven brands, but they are not able to afford a premium price. Therefore, the success of sustainable products depends greatly on their ability to remain affordable and provide the best value to the driving segment. With other consumer segments, a premium may be afforded only if the product creates real value and can offer a tangible differentiator in the market.

Another key element of success is the ability to further influence the consumer appetite for sustainable products through authentic storytelling. As makers and brands, we can build brand equity through honest messaging. We have seen how emotional, authentic stories have influenced the world, and this inspires us to build emotional value for our brands by openly sharing stories about topics that we and our consumers are passionate about.
The role of collaboration vs. competition
In the past, 'innovation' has always had an element of mystery and discretion, and the race to be first has been of utmost importance. Claiming the intellectual property of a certain innovation has been the priority to gain that competitive advantage. So what does this mean for innovating sustainable products? Where is the balance between securing competitive advantage and openly sharing technologies for the greater good of the world?

When a product comes to life, there is an expectation of commercial return on the investments made in terms of technology, time, effort, skills, and intellectual property. But these need not be obstacles to creating shared value and unlocking true potential. If collaborators and stakeholders have a common objective, it is possible to find a collaborative space, which does not contradict the commercial value that we have to create.

Open innovation platforms allow partners to work together with due understanding, where the creator could get benefits such as being recognised as the first mover or receiving exclusivity for a period of time. Open conversation and shared goals can enable productive ways to collaborate and innovate together, while also promoting a healthy level of competition.
What does the future hold?
In the apparel industry, we have seen several prominent brands making commitments on sustainability before COVID-19 overtook the world. With the subsequent downturn in the industry, it seemed unlikely that the same commitments would remain in place as brands struggled to stay above water.

However, the reality has been the opposite. The uncertainty caused by the pandemic coupled with the resurgence of social justice movements across the globe has shined a spotlight on brands that stand for something greater than fashion or profit. The consumer appetite for sustainable products has increased and the level of aggression with which customers are driving sustainability within the industry has picked up exponentially. We've seen that mindsets can change within hours and days, and while investments don't unlock at the same pace, the extended ecosystem of manufacturers, suppliers, and other partners must plan strategically to avoid falling behind the curve.

The opportunity for all of us is that this shift has motivated all stakeholders to move with equal aggression and collaborate to drive the change demanded by the consumers. While this increased appetite is critical to moving ahead, we must also ensure that policies and guidelines are established to sustain this momentum as well as the investments and commitments made by all parties.

In terms of global apparel exports, Sri Lanka remains at about 1% contribution—which leaves us with 99% opportunity. While there is so much more for us to do in establishing ourselves as a key player with a clear differentiator, as an industry, we have been committed to creating positive change in terms of our operations, people practices, and product innovation. Focusing on sustainable products is yet another lever that gives us the opportunity to establish our role as a key influencer who can revolutionise the way clothes are made, sold and worn.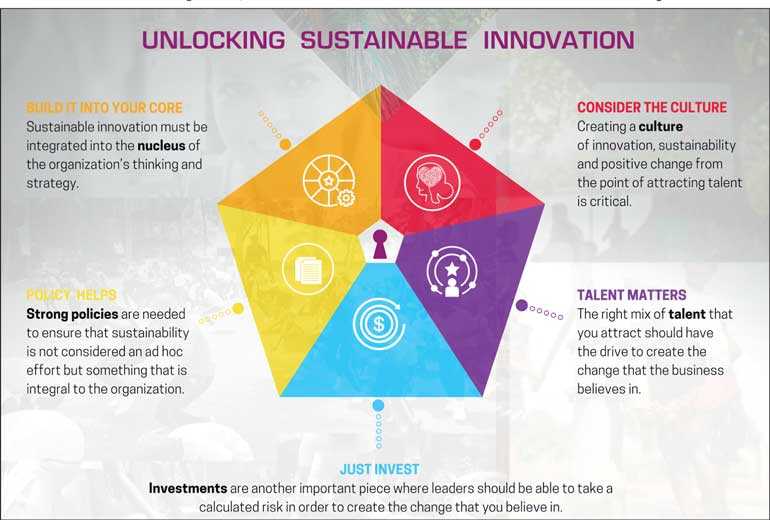 ---
The writer is the Chief Executive Officer of MAS Intimates, and a Board Member of MAS Capital and MAS Innovation. With over 17 years of experience at MAS across different roles in marketing and merchandising, Rajiv has been responsible for key customers such as M&S, GAP, Calvin Klein, and Victoria's Secret. He holds a BSc. in Mathematics and Economics from King's College, London, an MSc. in Finance from the London School of Economics and has followed Executive Education programmes from the Harvard Business School and INSEAD.
---