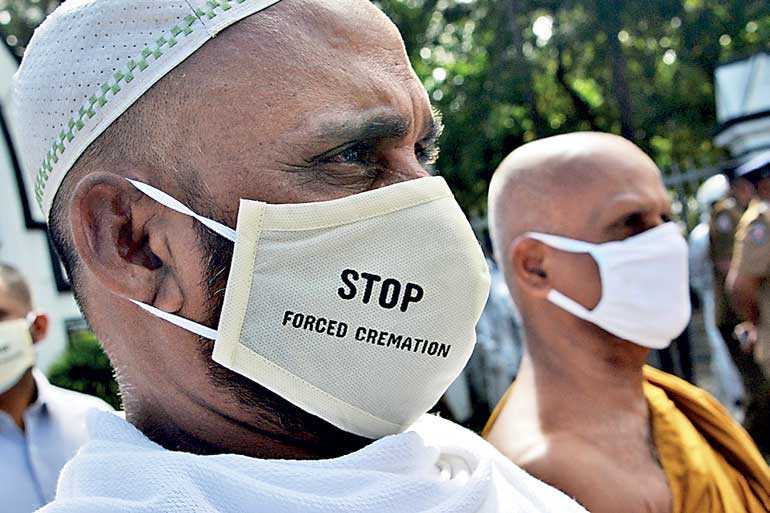 Two committees of specialists have arrived at two conflicting views after lengthy discussions, with one committee agreeing that burials will not cause problems and the other committee disagreeing – Pic by Shehan Gunasekara
---
In recent times, a serious controversy has arisen regarding the request especially by the Muslim population that people who died and were tested positive for COVID should be buried and not cremated in keeping with their religious and other convictions. Similarly, many Christians also are of the view that they should be given the option of burial or cremation.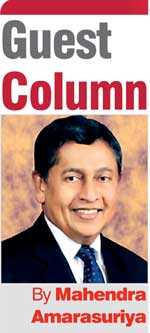 The decision to cremate dead bodies on a mandatory basis had been taken by the authorities, fearing that burial will cause the spread of the COVID virus by seepage through the soil and in most areas in Sri Lanka, where the water table is high.

Two committees of specialists appointed by I believe by the Health Ministry have arrived at two conflicting views after lengthy discussions, with one committee agreeing that burials will not cause problems and the other committee disagreeing.

Furthermore, whilst a global authority on viruses, Prof. Malik Peiris has stated that no contamination is possible through viruses on dead bodies and has expressed his opinion that burial will not result in transmission of the virus through soil and water by seepage, the Daily Mirror had a view expressed by Prof. Priyantha Yapa of the Agricultural Faulty in the Sabaragamuwa University that coronavirus in dead bodies could be alive even for 100 years, if buried.

He further states that similar viruses including Ebola, polio and Spanish fever had been found germinating after hundreds of years when emerged from the ground. He also states that no medical scientists had yet confirmed that the coronavirus in dead bodies would be sterile when buried.

This controversy had also become a local political issue and some members of the Maha Sangha have also protested vehemently against burial. It has also become a Global Issue, with a global Muslim organisation threatening legal action against the Government of Sri Lanka. It can also become an issue in that the fundamental rights of certain individuals belonging to minority religions are under threat.

There is also a newspaper report that some bodies are rotting in hospital morgues, due to the relatives not claiming these bodies, if they are not allowed to bury them. This will result in contaminating such morgues and causing further complications.

Should this complicated issue be not resolved early, the Government of Sri Lanka can be embarrassed at global human rights forums.

In these circumstances, I am suggesting a practical method of handling burials while preventing contamination of soil or ground water. The method is to construct a large underground tank which is waterproof. Such tanks could be constructed at all Muslim and Christian burial grounds and filled with soil which was dug for construction of the tank, so that inside the tank there would be earth in which the bodies can be buried accordingly in keeping with traditional beliefs and customs.

I am advised by a friend in the construction field that such a tank should be concrete lined and water proofed in addition if necessary. My view is that a tank of the dimensions eight feet deep by 10 feet wide and 20 feet long could accommodate up to 10 dead bodies. Each mosque or church could anticipate the number of burials that would occur in the future, say one year, and construct tanks to meet their particular requirement. If such underground tanks are filled to capacity within a year, another similar tank can be constructed.

Constructing such a tank would be quite an expensive operation, but in a bid to overcome this serious situation, I believe the Government should subsidise such constructions.