A moratorium on these platforms is essentially a moratorium on regular and unfettered

communication: friends and families cannot tell each other they are safe; local businesses

cannot fully operate, and those affected lose a space to peacefully communicate, organise, and grieve with their community – Pic by Ruwan Walpola
Following four weeks of intermittent access, social media services were finally restored across Sri Lanka on 17 May. These restrictions were amongst the first reactionary measures implemented in the wake of Easter Sunday's tragedies. The blocks were put in place three times in the space of one month, with a combined duration of over two weeks.

The Easter attacks were a heart-breaking blow to a country still healing from decades of conflict. In this context, the choice to block contentious platforms seems justified; the country was rocked by mass violence, and viral misinformation is notorious for fermenting even greater unrest.

Global commentators have sympathised with the decision. Good, it was thought, because it could save lives; because the monolithic companies that run these platforms have so far proven incapable of controlling the powerful tools they have built. Good, because the toxic and often hateful misinformation that floods these services has in many cases outstripped the democratic and communal benefits they were once lauded for.

At this moment of grief, the fate of these platforms may be a trivial point. But the swift decision to block national access reflects rising global concerns about the role of social media in the proliferation of hate and incitement of communal violence. It confirms that, in the eyes of the Sri Lankan Government and indeed much of the world, access to social media is likely to make a bad situation worse.

Yet it is still unclear to what extent these blocks are actually effective, and if their benefits outweigh their social and economic cost. With or without network disruption, waves of unrest have swept through the country for four weeks, destroying 500 Muslim shops, houses, mosques, (http://www.island.lk/index.php?page_cat=article-details&page=article-details&code_title=204220) and in some cases assaulting Muslims themselves. Residents of the affected towns have reported dozens injured, and one man (https://www.independent.co.uk/news/world/asia/sri-lanka-muslims-islam-riots-easter-sunday-attacks-a8912471.html) has been killed.

In the absence of supporting evidence, we are left to question whether these measures actually work to stem collective violence, or if they implicitly fuel the hatred they seek to smother.

As digital freedoms are steadily threatened across South Asia, do we risk furthering the agenda of those who wish to cultivate fear, civil unrest, and economic damage? What precedent is set when we normalise the use of snap information controls, and how do they affect the lives of citizens?


Unseen repercussions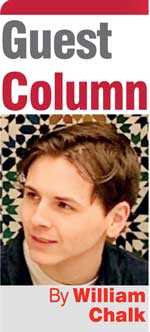 To examine Sri Lanka's social media bans we must consider the everyday realities of living and operating in the country.

As Sri Lankan social-media activist Sanjana Hattotuwa told (https://www.bbc.com/news/technology-48066948) the BBC, social media platforms are "inextricably intertwined into the DNA of politics and society." Services like Facebook and WhatsApp play a pivotal role in Sri Lanka's information economy.

A moratorium on these platforms is essentially a moratorium on regular and unfettered communication. Friends and families cannot tell each other they are safe; local businesses cannot fully operate, and those affected lose a space to peacefully communicate, organise, and grieve with their community.

The country›s traditional media has historically been censored and, in some cases, used to spread propaganda. Tightly controlled and concentrated into a handful of outlets, many of these institutions have close financial and political affiliations. When open and democratic dialogue is inaccessible online, the Government and its associated media therefore hold the monopoly on information, and citizens are deprived of impartial news.

Mahee Kirindigoda, President of the Internet Society's (https://www.internetsociety.org/) Sri Lanka Chapter, told me that in his view this consolidation is especially harmful when the mainstream media itself becomes a conduit for false (https://www.theguardian.com/world/2019/apr/26/sri-lankan-police-apologise-for-wrongly-identifying-suspect) and potentially harmful content.

Unable to trust authoritative sources, those seeking information may find themselves turning to local rumours or stymied entirely. Far from quelling misinformation, this leaves the majority of citizens without accurate information at all, and with no means to prepare for imminent violence.

As well as regular citizens, blackouts remove core channels of communication for journalists, activists, educators, and businesses.

As a local community leader and head of an internet-based consultancy firm, Mahee Kirindigoda explained that the blocks had affected most of his primary communication channels and had even impacted the finances and cash flow of his business.

His colleague, Niranjan Meegammana, experienced similar issues when organising educational projects for the local youth. The projects, which educate a large number of young people for the national curriculum, experienced significant disruptions during the course of the blocks.

This does no favours for the economy. Netblocks' COST tool (https://netblocks.org/cost/) estimates that 14 days without social media may have cost Sri Lanka over Rs. 13,921,019,684 or $78,135,265.


How effective are the shutdowns?

Beyond the question of whether the blocks are in the societal interest is the question of their actual efficacy.

Anecdotal evidence suggests that in reality, shutting off social media does little to stem the spread of misinformation, particularly in a country where the use of Virtual Private Networks (VPNs) is widespread. These tools help secure internet connections and mask the user's location, helping them to bypass local censorship.

"Everybody has VPNs in the country," Sanjana Hattotuwa told (https://www.aljazeera.com/programmes/listeningpost/2019/04/sri-lanka-easter-bombings-social-media-ban-190427130321113.html) Al Jazeera. "The first thing that people talk about when they get a hint that the Government is trying to block social media is what VPNs you should download and that you should do it immediately. So, I'm not sure about the effectiveness of a block in a context where VPNs are so broadly debated and discussed."

What many have found surprising is the sheer size of the demand for circumvention technology. Global monitoring data from VPN review website Top10VPN.com (https://www.top10vpn.com/news/censorship/sri-lankan-government-blocks-social-media-sites-following-church-and-hotel-bombings/) demonstrated that over the two days following the attacks, the daily average number of VPN searches surged by over 12,000% compared to the 30 days prior.

It's clear that those with the knowledge, means, and will can skirt the bans without difficulty. Yet, as Sri Lankan journalist Amantha Perera (https://www.theguardian.com/profile/amantha-perera) explained to me, this excludes the voices of ordinary people who don't have access to a VPN. He noted: "while people like me have the awareness to work around these blocks, what is denied is the vast pool of sources, information and opinions that a free flow would allow."


Violence in an information vacuum

Protests are not monolithic forces, and their participants can adapt to changing circumstances – including a lack of information. Strikingly, research suggests that social media blackouts may even increase the potential for violence in the wake of disaster.

A 2018 report by Human Rights Watch (https://www.hrw.org/world-report/2018) found that there was "no substantive data or evidence to prove that internet shutdowns can scale down violence." Jan Rydzak, an associate director at Stanford's Global Digital Policy Incubator, said (https://www.nytimes.com/2019/04/26/technology/sri-lanka-social-media.html) that "governments of more than 40 countries have already used shutdowns as a tool to generally prevent or halt the spread of violence or riots, and not a single one has given us a report of success." In fact, Rydzak has published research (https://papers.ssrn.com/sol3/papers.cfm?abstract_id=3330413) based on data from India showing that shutdowns actually correlated with an increase in violence over time.

These findings cast considerable doubt on the idea that shutdowns are a useful device in the suppression of unrest. Rather, they suggest that people need a space for democratic dialogue during times of social instability. Rumours and disinformation continue to spread with or without access to digital networks, and blackouts may actually compel those inclined towards collective action to substitute peaceful tactics for more aggressive methods that are less reliant on communication and coordination.


A regional trend?
Sri Lanka's Government is one of many to claim that their goal in severing communications is preventing the spread of disinformation and any subsequent violence. Yet not a single administration has followed a shutdown with any evidence that it worked to protect public safety.

In the past 5 years, nearby countries including India, (https://slate.com/technology/2019/04/india-internet-shutdowns-digital-authoritarianism-democracies.html) Bangladesh, (https://rsf.org/en/news/rsf-decries-brazen-censorship-bangladeshi-news-websites) Pakistan, (https://www.hrw.org/news/2017/05/26/pakistan-internet-crackdown-intensifies) and Thailand (https://techcrunch.com/2019/02/28/thailand-passes-controversial-cybersecurity-law/) have leveraged domestic events to tighten online controls and quash dissent. This trend of employing acute and potentially illiberal solutions is troublesome enough for advanced economies, but signals an urgent crisis for those still developing, where democratic foundations are more delicate.

Even if ultimately ineffective, these shutdowns highlight a larger concern: that one state blocking services to keep civilians safe will serve as a pretext for other states, not to protect their people, but to deprive them of their ability to organise and protest.

Vague and often antiquated laws (https://www.accessnow.org/laws-let-internet-shutdowns-happen/) allow leaders to implement drastic measures easily and quickly, with a written order or even a phone call. Every time a government uses this tactic, it sets a precedent for others – in the same country and around the world. This takes a heavy toll on citizens – both economically and in terms of human rights – without offering them any additional protection.


Finding a proportionate solution

Social media blocks are often interpreted as a positive response that helps curb the empire of Western tech companies, rather than being seen for what they actually are – an undemocratic reaction that may help spread fear, anger, and doubt.

It cannot be denied that social media plays an imperative role in the diffusion of harmful content. But sweeping censorship on this level is the regulatory equivalent of governing with a hammer over a scalpel. With readily available tools, users –both innocuous and otherwise – can easily circumvent the ban. While the blocks are active, violence continues and may even escalate.

The very fact that administrations feel compelled to implement total bans represents a failure of preventative measures and moderation on behalf of both platforms and the government itself. Rather than relying on widespread disruptions, solutions must be founded on consistent and long-term moderation that works to remove hateful content whilst preserving a safe and controlled space for expression.

While platforms must examine the parts of their infrastructure that act as a megaphone for dangerous content, it is dangerous to allow private companies to bear ultimate responsibility for what qualifies as 'hateful' or 'inaccurate'– especially without government involvement in testing the potential bias of those decisions.

Ultimately, this debate pits the blanket ideal of free expression against the desire for better policing of harmful content. Often inaccurately framed as a reductionist choice between absolute free speech and rampant hate speech, the relative and minor infringement of expression seems far more palatable than the use of total blackouts or the rapid expansion of executive powers.


The writer is a journalist and Researcher at Top10VPN.com and could be reached via email at [email protected]