Carlos Ghosn, Chairman and Chief Executive Officer of Nissan, Mitsubishi and Renault Corporations who is also known as Mr. 7-11, Mr. Fix or Mr. Turnaround according to Economic Times, has had a stunning fall from grace due to financial misconducts at the behemoths he spearheads.

This Brazilian-born French national has gained immense recognition as one of titans in the auto industry by turning around Nissan Corp when it was on the cusp of bankruptcy. This could have been a national tragedy in his absence. When he joined the company it was making a staggering loss of $ 6.46 billion and sitting on a debt pile of over $ 20 billion.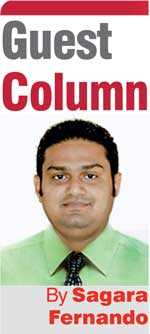 Despite the depressed financial position of Nissan Corp, this brash entrepreneur and iron-fist executive who is renowned for savage cost cutting promised to bring Nissan back from the brink within a year and turn into profitability. Main initiatives were drastically reducing purchasing cost, axing of 21,000 jobs, shutting down non-performing lacklustre plants, auctioning unwanted assets and reinvesting for new 22 car and truck models in three years.
He moved the needle of near-death Nissan Corp as promised within one year at the helm by incorporating the aforementioned initiatives. Within three years, Nissan Corp morphed into one of most profitable auto makers in the industry.

Further, the Nissan Leaf full electric vehicle is a brainchild of Ghosn and he launched it when the world was pretty unsure about the success of electric cars. He is truly a visionary leader who really walks his talk.

Since transformation, market value (cap) of Nissan Corp is almost double of its French partner Renault and sells more cars as well.
Devil is in the details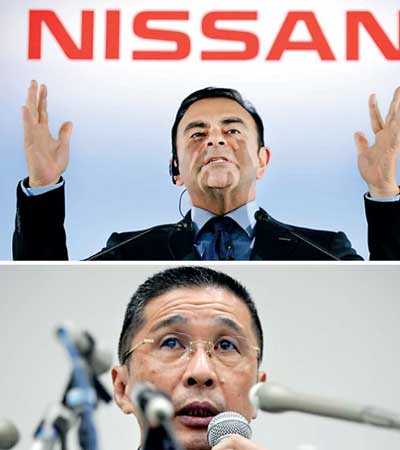 The culture which was built around him never questioned or challenged his decisions or actions, which led to utmost supremacy and no one thought even in a wildest dream that all his malpractices would be put to test and blow the whistle.

This is further evident with the statement of Nissan Deputy CEO Hiroto Saikawa, who is now the successor for the top job at Nissan. He expressed his disappointment, frustration and indignation over certain decisions Ghosn took with very limited inputs of a very few around him.

The main alleged misconduct was the falsification of financial statements by underreporting his compensations and use of company assets for personal use. Underreported income amounts to around $ 45 million over a period of five years 2011 to 2016. His total compensation reported to SEC as aforesaid close to $ 20 million annually, which is on par with other industry heavyweights as undermentioned.

He seconds only to Mary Barra – General Motors. His undisclosed amount of $ 45 million over a five-year period boils down to an average of extra $ 9 million per year which makes him the highest paid auto executive as at today if disclosed.
The king is dead; long live the king!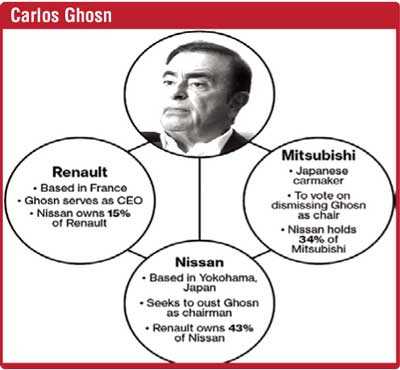 The reins of Nissan have already been handed down to Hiroto Saikawa. According to sources, he is a "Nissan man from head to toe" having joined the company in 1977. He instills the "Japanification" to Nissan culture which was fully aligned with Western English-speaking culture under his predecessor. This is further evident with the appointment of a Communication Director who speaks no English.

However, 43% of Nissan is owned by French partner Renault even though it outperforms Renault in every way. That means Renault exerts significant influence in every decision Nissan takes.

Under Ghosn's leadership, all parties were managed without any obstacles although there were cultural mismatches and he was considering a full merger of both entities in time to come.

By scratching the surface, we can predict a cultural clash with both companies with the new boss Hiroto Saikawa who is a hard-nosed strong supporter of bringing "Japanification" to Nissan.

Additionally, another problem is whether he possesses the same charisma as Ghosn does to take the company to the next level. This is a major problem with companies steered by larger-than-life bosses like Ghosn. That means, in Ghosn's absence, what would be Nissan's future under new leadership, etc.


Utter failure in corporate governance

According to Financial Times, Nissan has never followed a full-fledged corporate governance framework and this came to light with the undermentioned oversights.

According to a hefty analysis done in 2011, Nissan has emerged as one of 11 companies that does not have at least two independent directors. Subsequently, in 2018 Nissan has appointed two independent directors who do not have any proven business acumen – one being a racing driver and the other retired bureaucrat.

Furthermore, there are no committees appointed for executive remuneration, appointments and auditing and according the Financial Times this has been the norm for most large Japanese companies.

Ghosn's case sheds new lights on revised corporate governance structure to be adhered to and the relevant responsible authorities should also act soberly without failing to enact necessary laws to encourage adherence to corporate governance framework. The irony is when publicly listed companies do not adhere as required and this signifies serious breakdown in the whole system.

Hopefully, the new leadership will understand the importance of this and act as necessary to avoid future recurrence.

(Sources: Bloomberg.com, Financial Times, Washingtonpost.com and Economic Times.)