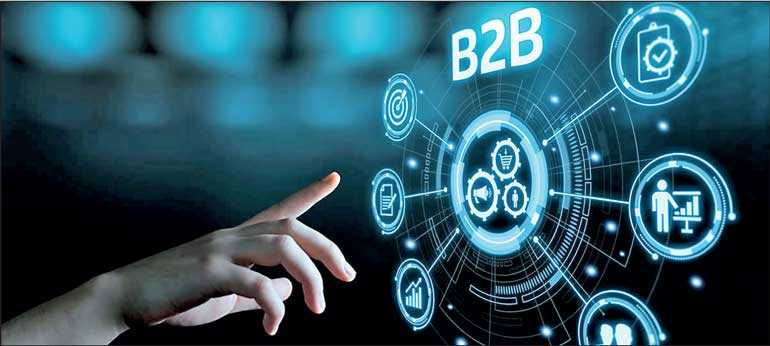 Indeed, research reveals that more than 80% of CSOs are not confident about the adoption of the various sales technologies that they have deployed. This is why now is the time to unlock the powerful potential of tech-driven marketing, sales and service platforms
---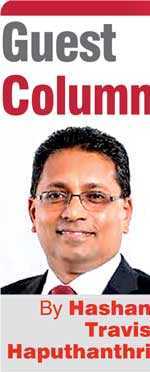 What does B2B sales really mean? What are the biggest challenges and how do we overcome them? Let's look at the new B2B sales pitch.
Outmanoeuvre uncertainty
As the health and humanitarian impacts of the COVID-19 pandemic evolve, so do the business and economic challenges. Organisations looking to balance their immediate needs with longer-term opportunities will see the trade-offs play out across three waves of impact: The Now, the Next and the Never Normal. The Now includes an emphasis on supporting people, customers and suppliers. The Next will feature refocusing the business to withstand new threats and seize new opportunities. And the Never Normal will require navigating rapid shifts in cultural norms, values and behaviours. This is the moment to reinvent business models and reintegrate the value organisations provide into a new societal landscape. The time to shape a mindset of bold business transformation powered by new approaches to technology and responsible leadership is underway.

Companies that adapt quickly and rise from this crisis as market leaders will confidently answer these questions:


Now
How do I stay ahead of constantly changing customer needs? n How do I enable a virtual selling process that drives sales?
How do I keep a remote salesforce engaged and productive?
​
Next
How do I make my offering stand out from the competition in a digital world?
How do I seamlessly blend virtual and traditional sales channels?
How do I best gather and stay close to all customer demand signals?
How do I pivot a B2B sales culture that focuses on value?
Which new strategies can I leverage to decrease cost and increase productivity?
Which virtual tools should I continue to use in the future?
Let's look at five factors of importance:


1. Rediscover your customer – stay close to stay relevant

Historical customer insights are irrelevant. What matters is the now. B2B buyer priorities are changing completely. COVID-19 is forcing tectonic shifts in demand throughout the global economy. In some cases, the crisis is sparking growth. In others, demand is dwindling due to the lockdown and the economic aftershocks that followed. In response, leaders are pioneering innovative ways of tapping into and understanding customers' needs while reimagining a hopeful post-crisis future. How? By proactively reaching out with empathetic, custom messaging and making concerted efforts to transform customer needs into value-driven solutions. The leaders of tomorrow are modifying their organisations' sales priorities using a powerful blend of person-to-person communication, predictive analytics and AI engines. That's because they know, in these changing times, meaningful customer connections and insights are critical to surviving and thriving today, and in the days ahead.


2.Refocus the salesforce, define the new journey

Government-mandated shelter-in-place and social distancing guidelines across the globe have forced organisations to move field sales inside for the foreseeable future. This sudden tectonic shift has left many in the industry asking, "Now, what?" How can sales survive and even thrive in these new and dramatically different times? Smart organisations are scrambling to boost the effectiveness of their virtual sales teams, and fast. How? By completely redefining their sales journeys inside out. In the process, they're uncovering new moments of truth and streamlining their sales approaches to deliver exponentially more convenience and visibility to all customer interactions.

Take GE Healthcare, for example. The company freshly redesigned a new COVID-19 patient monitoring software that could be quickly distributed to hospitals.

In fact, according to Accenture research, 46% of SMBs have invested in increased infrastructure in ways that render it more virtual, online or contactless.

Bold new ways of using virtual tools within the B2B selling realm have allowed companies to maintain business continuity. Exponentially more interactions with customers and partners have gone virtual. This swift, industry-wide switch to digital-first has also fuelled a sharp increase in tech-savviness of B2B selling teams.

It's a welcome pivot that's ripe with the potential to drive productivity and engagement. The global pandemic has upended sales operations at many organisations. But, thanks to new technologies, many are recovering quickly and finding some silver linings. Sales teams are getting used to virtually connecting with customers more, and they hope this new habit stays for good once stay-at-home restrictions are lifted.


3.Reimagine the offer embrace new narratives, approaches and terms

The economic environment created by the COVID-19 pandemic has set into motion a nearly unprecedented decline in company revenues and market capitalisation. To stay relevant, B2B sales organisations must anticipate these massive shifts by understanding changing customer buyer patterns and unmet needs. They must also actively test, learn and accordingly reposition their interactions, offers, messaging and deal terms to fit these new needs. For example, a study revealed that 93% of leading sales organisations agree that their sellers effectively communicate value messages that are relevant to buyers' needs, versus 43% of other organisations.

Bottom line: While creating new opportunities, B2B sales organisations must not neglect their current customers. Retaining customers via creative commercial strategies—and at the same time attracting new customers—is critical to recapturing growth in the post-COVID-19 future.


4.Reset your sales approach align, measure and incentivise for outcomes

In virtually all industries, COVID-19 has sparked a sharp and sudden drop in demand. As a result, angst among sales teams and leadership members is rising.

In some cases, your customers' needs have dramatically shifted as they clamber to serve new revenue streams of their own.

Accordingly, from today and moving forward, sales organisations must hone in on helping customers solve problems in both immediate and intermediate terms. In the long run, exceeding customers' needs now will demonstrate loyalty to sellers that are genuinely committed to helping them in uncertain times. In fact, a 2019 study discovered that organisations that dynamically align their sales processes to customers' changing paths have 17.9% higher win rates and 11.8% more quota attainment rates.

However, the crisis has exposed sales workforces that are resistant to change, as well as those that rely heavily on new acquisitions. As sales organisations invest in gaining a greater understanding of existing customer needs and opportunities, they must also rally their workforces around newer and better concepts of value. For example, inspired by a recent surge in new uses of existing products, an industrial manufacturer created an innovation taskforce to identify, design and solve for unmet customer needs.

The focus moving forward must be on building an adaptive, future-ready workforce and culture.


5.Re-enable your sales teams make it real time, guided and easy

The COVID-19 downturn is expected to amplify the value proposition of innovative selling approaches. And, this shift will be powered by emerging data insights and technology.

Due to the pace and breadth of the changes we're all feeling the impact of, this technology transformation cannot take months. Time is of the essence. Companies can leap ahead of the curve fast by building upon existing tech platforms. How? By infusing them with real-time data that is currently available about changes in customer business brought about by the COVID-19 downturn. Sales representatives and managers often rely on instinct to execute sales strategies.

Many often view tech tools that capture customer and account context—and increase visibility into the selling process—as roadblocks in their daily jobs. Indeed, research reveals that more than 80% of CSOs are not confident about the adoption of the various sales technologies that they have deployed. This is why now is the time to unlock the powerful potential of tech-driven marketing, sales and service platforms. These insight-driven automated innovations dramatically improve usability and deliver hyper-relevant insights to empower the sales teams to act swiftly on crucial opportunities. At the same time, they also enable extended account teams and leadership to collaborate better together—and, ultimately, win. A garment producer is already finding success using this future-proof innovative approach. Pairing predictive technology and tech-savvy talent, the global manufacturing company is driving a significant revenue growth and improving the customer experience in these new times. It's also boosting productivity and efficiency through a blend of advanced analytics and talent-matching algorithms.

These trying times will most likely have a lasting ripple effect on consumer behaviours, supply chains and routes to market. Sales operations will most likely be heavily impacted. However, out of uncertainty springs innovation and ingenuity. Unprecedented times bring about unprecedented opportunities. Amid disruption, resilience and reinvention create hope and a lasting change. Navigating the crisis requires an entirely new playbook. Embracing a balanced approach is essential to managing the near term while preparing for the future.

Accenture is helping clients outmanoeuvre uncertainty in both short- and long-term. We're committed to helping organisations emerge stronger, and grow and flourish in the days ahead.

You can count on us to help your company stabilise revenue, keep pace with evolving demand and forge new, disruptive and sustainable growth pathways. Through it all, we are here to help.
---
The write is a multi-qualified professional marketer and a Charted Professional Manager.
---