Last Thursday in this column, I took the liberty to share thoughts for the consideration of the Government and the Opposition - in essence a message to all people's representatives in Parliament. That was Part 1. I said then that the people's mandate was also a message to the professions and their associations, businesses, chambers and civil society, and that they too should proactively contribute towards the country's journey towards national harmony. That is the coalition of stakeholders, the "collective" or partnership that I hope we can build.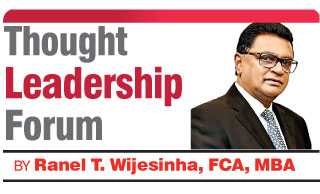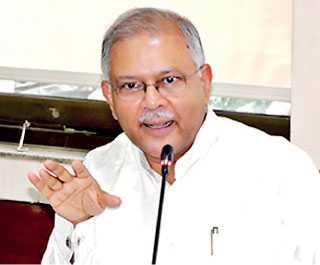 Ashok Kantha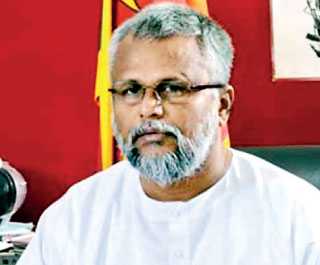 Douglas Devananda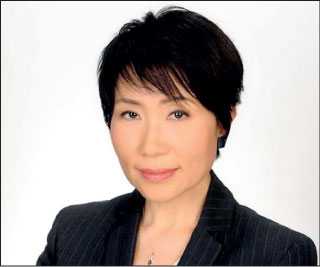 Naoko Ishi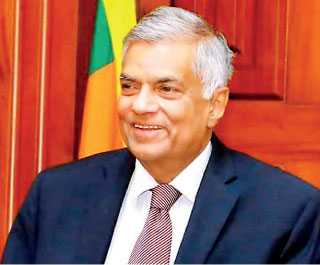 Ranil Wickremesinghe
---
My rationale: driven by parts that I have played

My thoughts are not new. They are not without precedent. They have been consistent over decades. Let me explain. My participation in initiatives to catalyse, economic development in the North, East and the South goes back in time. My rationale is that, the indirect or latent, direct or aggressive desire or quest for regional, provincial, local or community-level self-governance or autonomy can be rendered redundant, if there is wholesome - I repeat wholesome, objective, open, transparent, just, and equitable economic and social development, and the resultant bridging of income and opportunity gaps in the North, East, or South.


FCCISL, JBIC, HDCC

Let me share thoughts based on my contribution of time, pro bono, as a consultant and advisor to the Federation of Chambers of Commerce and Industry (FCCISL), the then-Japan Bank for International Co-operation (JBIC) (now JICA), and also while on the Steering and Advisory Committee of the Hambantota District Chamber of Commerce (HDCC), the latter on the invitation of its long-serving and results-oriented Director General Azmi Thassim. Due to space constraints, and given that the incumbent Government is in solidarity with the South, I will only focus on the North, East, and the work of its Chambers.


Self-interest: multiple perspectives

As for building bridges with the North and East, the ball is now in the court of the incumbent Government. It will be in their self-interest to address it well, as I suggested in this column last week, thus endearing the people in the North and East, and our people who are in the minority as a community in the rest of the country towards them. At the same time, the example I gave of the State of California being bankrupt immediately after the Global Financial Crisis – a crisis which the Americans inflicted upon themselves and then exported it from their "land of the free and home of the brave," to the rest of us all in Europe, Asia and Pacific – is relevant. California Governor Arnold Schwarzenegger passionately appealed to US Treasury Secretary Timothy Geithner for a Federal Bailout, from TARP (Troubled Asset Relief Program) funds earmarked for failing banks! This prompts one to think of the independence of governance that states in the US have, but how they fall back on the centre or Federal Government at times of need!


Making things happen: at Blue Waters Wadduwa, 2003

My interest in contributing honorary time to events to help empower the people of the North and East through guidance towards entrepreneurship, facilitating small and medium business, access to advice and to credit, was given further life when the Federation of Chambers of Commerce and Industry (FCCISL) invited me to help design and conduct a three-day workshop in 2003 on behalf of that Chamber and the Japan Bank for International Cooperation (JBIC; now JICA after the merger of JBIC and JICA). This was a two-day residential workshop at Blue Waters in Wadduwa with representation from a wide cross-section of banks and businesses, business leaders – Chairmen and CEOs – from Colombo, several representatives of North and East Chambers, and others.


JBIC's Hachiro Ida, FCCISL's Nihal Abeysekera

The purpose of the Blue Waters retreat was to identify private sector expectations of Japanese assistance into various infrastructure and other sectors, which would have catalysed investment in the north and east. FCCISL's then-President Nihal Abeysekera invited me to moderate the event. My friend Hachiro Ida of JBIC, who I had worked with, was an independent consultant.


A strategy document, PM Wickremesinghe, and onward to Japan

At the invitation of Nihal, I stayed on at Blue Waters an extra day, and helped prepare a document which Nihal presented to then-Prime Minister Ranil Wickremesinghe, who took it to Japan. The document was successfully used by the then-Government to seek pledges of aid and assistance. The peace we sought then through the CFA Agreement eluded us, and that document was shelved. Post-2009, we had peace and security and a greater certainty about the future of public and private investment and their real beneficiaries. I wondered whether all of what was designed at Blue Waters was later pursued between 2009 and 2014. I repeated these recommendations to the then-PM in January 2015, but to what extent Japan and JICA partnered North-East development between 2015 and 2019, I do not know. Regardless of all that, more should be made to happen, if we are to sustain this peace and normality. Perhaps we must pursue once again receiving the blessings of Japan in general, and of a larger contribution by JICA in particular.


7 years on, 2009: FCCISL again – Naoko, Douglas, and Viji, "Opportunities in the North and East"

Well before that crucial day for the nation, 19 May 2009, in the first few weeks and months of 2009, FCCISL conducted several seminars and workshops, which I was again pleased to moderate at their invitation, after a lapse of many years. These included a seminar we titled, "Opportunities in the North and East" at which the World Bank's Country Director Naoko Ishii was the key note speaker; a seminar which we titled, "The Role of the Private Sector in North East Development" at which Minister Douglas Devananda was a keynote speaker; and a three-day workshop in Colombo, where all North East chambers and a wide cross-section of private sector parties attended, at which Viji Jegarajasingham, the dynamic then-Secretary of the Ministry of Social Services and Social Welfare, spoke. As I recall, she clearly conveyed not only her knowledge of and prior exposure to the terrain, having been posted to many parts there throughout her public sector career, but she also stressed upon the need to address sensitivities. Yes, all this was before 19 May.



Hydery Rehmanjee (Union Assurance), Crysanthi Thambiah, Rajendra Theagarajah (HNB),

"The Role of the Private Sector in North East Development"

I must place on record my deep appreciation of Hydery Rehmanjee of Union Assurance, a veteran of the insurance industry and a pioneer of many industry initiatives, and Crysanthi Thambiah of HNB, who readily responded to my personal invitation to serve as panellists at the 30 April 2009 event, when we discussed the role of the private sector in North East development. I would be remiss if I do not record my appreciation of my colleague in the profession and banker Rajendra Theagarajah, who was in Manila when I called him a month before the event. Given that he was not going to be in the country on the day of the event, within 48 hours and all via SMS, he had arranged for Crys's participation. Crys's passion for the role was evident, and perhaps contributes to HNB's now-increased presence in the region. I was pleased indeed to see her again in Jaffna, at the April 2010 event, a year later.


Travels to the North East, April 2010: onwards to Vavuniya, Mullaitivu, Kilinochchi, Jaffna and Mannar
Over five days, between 17 and 21 April 2010, I was in Vavuniya, Mullaitivu, Kilinochchi, Jaffna, and Mannar. It was once again my voluntary time, having been invited by the Federation of Chambers of Commerce and Industry of Sri Lanka to moderate a seminar on the role of banks in Small and Medium Enterprise (SME) development in Jaffna. I had the privilege to gain on-site insight into many opportunities, sensitivities, as well as challenges. I am happy we travelled by road; if not, the many insights gained along the way would not have been possible. The seminar on SMEs was enriched by the presence of bankers from HNB, People's Bank, Bank of Ceylon and Commercial Bank. HSBC, which had been invited, was regrettably absent, and as a decades-long customer of the 'World's Local Bank', I felt incomplete about it. While moderating I referred to it as well, and was hopeful that it would participate at future sessions and I am sure it did and certainly will even now.

Arjun Dharmadasa and the Jaffna International Trade Fair 2010



On every previous occasion, I thought the next series of events should be in Jaffna and in other parts of the North and East rather than in Colombo. I was happy to see it happen in April 2010, and was impressed indeed by the Jaffna International Trade Fair 2010, with over 175 stalls. It was organised by my classmate of the school by the sea and childhood friend Arjun Dharmadasa, and his conventions company Lanka Exhibition and Conference Services. FCCISL was their partner in this event where Indian exhibitors were present. It was a pleasant surprise, and a joy indeed as always, to see Arjun.


HC Ashok Kantha, Mayor of Jaffna, and GA

It was certainly encouraging to meet with the then-High Commissioner of India Ashok Kantha over breakfast, who seemed deeply committed to helping the North and East. Listening to the Mayor of Jaffna and her inspiring speech, as well as interacting with the Government Agent of Jaffna and learning his views, gave an indication that there are enthusiastic and balanced architects of development in these parts. I have mentioned the names of many, since an article of this nature would not be complete otherwise. It is also to convey that there are those in civil society whose heads and hearts may be in the right place. These may be only a few of the several persons who contributed to these events. All this, on the part of all, is not easy. It is hard work. Sustaining these efforts can be tough but essential. No one should exercise any liberty to mar the goodwill of these events.


February 2015, a reconciliation-related letter to Prime Minister Ranil Wickremesinghe: North East Community Empowerment

It was in February 2015 that I took the liberty to recommend the development of at least 30 initiatives to endear the North and East community to the then-Government, through the Ministry of Reconciliation under the office of the Prime Minister. In support thereof, I submitted a five part series of what I termed "Reconciliation Related Articles," I had done in 2010, and which were serialised in the Daily FT. The articles, with many thoughts therein, which would have driven the design of the initiatives, were titled:
Building bridges with the North and East, 3 May 2010
Beyond mobilising people's deposits, 10 May 2010
Mopping up money, jewellery and opportunity
Building milk roads in the north, 17 May 2010
Dairy development in mankulam
Restoring forts and buildings in the North and East, 7 June 2010
Jaffna and Mannar Fort etc.
Making restoration happen, 14 June 2010
A cultural triangle for the North and East


Medium of execution

For this purpose I proposed that we select:

1.20 local private sector business houses, which can include large PLCs, medium and small companies, and banks. This could well be more now, given it is in their self-interest.

2.10 multinationals, who have benefited from Sri Lanka as a host nation for more than a decade, and enabled their business, profits, and expatriate lifestyles. This too could well be more, since we all are aware of the many well-wishers we have.

3.Chambers of Commerce, both Colombo-based and regional

4.Multilateral Development Partners such as the World Bank and the Asian Development Bank as well as the UN, UNDP, UNESCO, the latter who helped with the creation of the Central Cultural Triangle. I had even visited Desamanya Roland Silva, to share my idea of the cultural triangle for the North and East and published the article titled, Making Restoration Happen, on 14 June 2010, after having concept-tested my thought with him

5.Bilateral Development Partners, inter-alia: JICA, EU, DFID, USAID, etc.


Summary of intended outcomes:

I outlined the following briefly as a summary of intended outcomes.

Establish farmer family income enhancing or small holder income enhancing, individual entrepreneur income sustaining initiatives. They must be visible and tangible. I further stated that the Chambers and selected private sector companies, including others in the 5 groups suggested above, can help in brainstorming sessions to conceptualise, play a voluntary advisory role, provided the government can develop an institutional mechanism to make things happen. I am aware that many stand-alone initiatives were begun by a few MNCs and multilateral and bilateral organisations, but as a captive or feeder for their existing businesses. I have even submitted a proposal to the European Chamber, many years back. I believe dairy development has begun. My purpose however is to suggest that these be now done under an apex body on a far broader scale-beyond corporate self-interest.


A thought for the CCC, July/August 2015: A call to CCC Chair Samantha, Deputy Thea, and Past Chair Ken Balendra

Immediately after the Presidential election of January 2015, we all observed a polarisation, or should I say an inciting, of communal disharmony by a political leadership. I am clearly hopeful that this can now be put behind us, lest it becomes a distraction, to the work plan and timelines the President and the Government has cut out for them, as clearly expected by the electorate.

That inciting was 5 years ago, and I chose not to be a passive passenger, a bystander, and an armchair critic. Instead I took the liberty to draft a statement, and spoke with Samantha Ranatunga, the then-Chairman of the Ceylon Chamber of Commerce, of which I served on the Main Committee once, during the term of office of Ken Balendra and Chandra Jayaratne. I did an email search and found what I had drafted for Samantha, and discussed also with his Deputy Rajendra Theagarajah and Past Chair Ken Balendra, which I reproduce hereunder:-


A message from the Ceylon Chamber of Commerce, founded in 1839: to all political parties
The Ceylon Chamber of Commerce (CCC), with a history of 176 years in partnering the nation's progress, through our contribution of investments in enterprise, of taxation revenues, of employment and economic growth, has a message to share in the public domain. Our message is to the leaders of all political parties and every candidate seeking a mandate, to be an elected representative of the people in the new Parliament, which will be convened pursuant to the General Elections on 17 August 2015.

Our message is on behalf of the people we represent – the many and varied business enterprises in every sector, in every part of the country. Our message is that all political parties and candidates should refrain from inciting communal, racial or religious disharmony, which we believe is not simply irresponsible, but indeed will also rob the country of the stability, the social cohesion, and the racial and religious harmony so necessary if we are to truly usher in a new nation – a home for all.

The Ceylon Chamber of Commerce (CCC) was the first Chamber to be established in Sri Lanka, and was also the first Chamber to be represented in the Senate and House of Representatives in the days of Ceylon. The CCC has alliances with 20 Regional Chambers, 38 Trade/Product and Service Associations and 21 Bilateral Business Councils. Thus, we believe that we have a responsibility, which extends beyond profit and self - interest. We have a responsibility, to contribute towards a stable and sustainable, united motherland.

On our part we are committed towards a nation of inter-communal, interracial and interreligious harmony.

All understood my sincerity of purpose. However, the Ceylon Chamber did not publish this then. In keeping with my expectations of professionals, professional associations, businesses and chambers, I thought I should share this type of thinking.