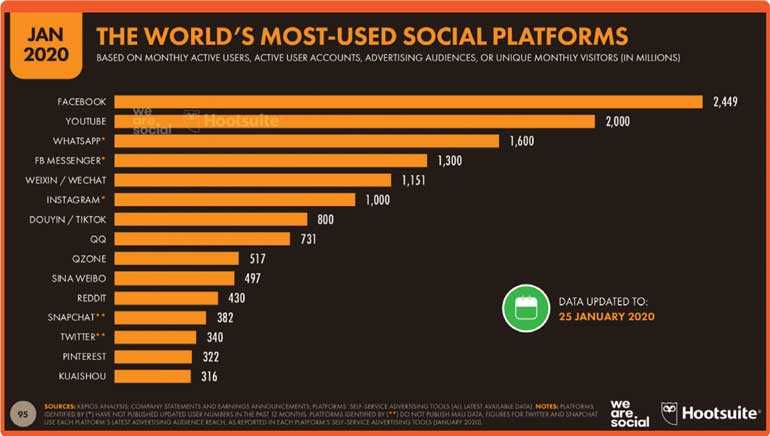 ---
Social media networks in recent years have been a major component of the technological revolution, assisting the process of globalisation by connecting people and organisations worldwide.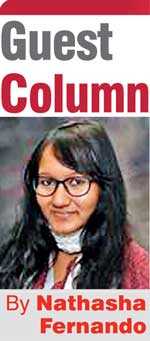 In the 21st century, social media platforms such as Facebook and Instagram have been used for businesses, providing budding entrepreneurs with an avenue to market their business and create networks. The benefits have outweighed the security implications, misuse and abuse of social media networks.

The Cambridge Analytica Scandal brought to attention the proliferation of fake news and social media being used to recruit and spread terrorist ideology, which could cause serious security implications to emerge.

Today, to mitigate the harmful side of social media platforms, governments and independent organisations act as "watchdog" to safeguard people from being victimised by social media abuse. However Tik Tok has lately garnered the attention of national security analysts worldwide as a mechanism used by terrorists to influence young adults.
What is Tik Tok?
Tik Tok is owned by ByteDance, a Chinese company founded by Zhang Yiming in 2012. The app was designed to make and share short lip-syncing and dance videos. Originally launched as Douyin in 2016 in China, both Tik Tok and Douyin are the same application hosted in different servers of the respective markets. Tik Tok was launched outside of China in 2017 for iOS and android devices.

Tik Tok is quite similar to apps such as Dubsmash, Snapchat and Vine, but is more popular due to enhanced audio and video effects which give it a better competitive edge, making ByteDance the world's most valuable start-up worth more than $75 billion.

In 2014 Chinese entrepreneurs Alex Zhu and Luyu Yang launched Musical.ly, a platform identical to TikTok, which was acquired by ByteDance in 2017. In 2018 Musical.ly was launched in the United States, going viral among young adults, and by August 2018, all Musical.ly accounts were migrated to Tik Tok.

Today, Tik Tok is a global brand with Kevin Mayor as its CEO and continues to be owned by ByteDance. The app itself has been downloaded 1.9 billion times worldwide, which is 307 million times more than any other app in the world.
How is Tik Tok being misused?
Due to its popularity among youth, especially children, Islamic State militants have been posting short propaganda videos on Tik Tok. Terrorist propaganda on social media is extremely difficult to counter because the magnitude of their presence is difficult to identify.

Facebook and Google already have a shared database of terrorist imagery which could be automatically removed when detected online. From 2017 to 2019, Facebook had removed more than 26 million such propaganda accounts and imagery. Although Tik Tok was slow to follow, the company has removed dozens of ISIS propaganda accounts which were targeting naïve users.

For terrorist organisations, popular social media platforms such as Tik Tok could be effective methods of recruitment, especially since national security policy makers often overlook the harm done by a seemingly harmless video sharing app. Although there is no empirical evidence to support how effective these tools are in recruiting members for terrorist organisations, studies have pointed out that teenage attention spans only last for about 30 minutes.

According to Global WebIndex, social media users spend an average of two hours and 24 minutes per day across an average of eight social media networks and messaging apps. Tik Tok is an app designed for binge watching and the exposure of young adults to radical content on the app has dangerous implications.

Recently, elements of the Liberation of Tamil Tigers in Canada, UK, Europe, Tamil Nadu and Australia have been using Tik Tok to influence users in Northern and Eastern parts of Sri Lanka. The growing popularity of Tik Tok for terrorist organisations to promote radical content has resulted in the platform introducing and expanding on its community guidelines.

Tik Tok has banned certain categories of videos that "promote terrorist ideologies, encourage criminal behaviour, depict gratuitous violence, glorify self-harm and encourage hate speech". When an animated video was discovered by Palestine Media Watch glorifying the murder of Jews, Tik Tok immediately responded by removing the content.

LTTE propaganda is dangerous to the socio-political fabric of Sri Lanka. Since 2009, the Government has successfully defeated the organisation militarily and entered an era of peace from terrorism. The LTTE is an internationally proscribed terrorist organisation known for its ruthless tactics of conscripting child soldiers, and has assassinated two Heads of States, namely Rajiv Gandhi and Ranasinghe Premadasa. According to Professor Robert Pape of the Chicago Project on Suicide Terrorism, from 1987-2009 there were 137 confirmed suicide attacks involving 273 attackers, out of which 46 were black women tigresses. The next wave of suicide attacks occurred during the Easter Sunday explosions in Sri Lanka which is connected with the global ISIS movement. Therefore the use of social media platforms such as Tik Tok potentially inspire terrorist and militant organisations to spread their ideology, recruit and victimise innocent and unassuming youth, especially children.
Countering dangerous narratives on Tik Tok
The COVID-19 pandemic has contributed to the increase of social media usage globally. Tik Tok videos using the Hashtag #coronavirus have garnered 5.5 billion total views, enabling "generation Z" to cope with lockdown and social distancing. Social media is not always negative and dangerous, but a positively disruptive force as well.

A World Economic Forum report has outlined six ways in which social media has changed the world: through business strategy, banking through new financial technology, access to healthcare information, virtual clinics, improved free civic participation and exchange of views, enhanced disaster response and advocacy towards pressing issues such as human rights and climate change, etc.

One tactic is to use social media influencers who have a large following to positively or negatively influence followers. For example, Tik Tok influencer Faizal Siddiqui was vehemently criticised for promoting acid-attacks on women by jilted lovers. Tik Tok's response to such content was seen as much slower and dissatisfactory especially in comparison to how American Teenager Feroza Aziz was treated for criticising the Chinese Communist Party's treatment of Uighur Muslims in a makeup tutorial video.

Governments and independent watchdogs have to turn their eye to countering dangerous narratives on Tik Tok without endangering the freedom of expression by pressurising Tik Tok to adopt a Child Protection Code of Conduct.

In Sri Lanka, during the pandemic lockdown, videos of four children threatening each other on Facebook went viral causing alarm. Multiple agencies alongside the National Child Protection Authority investigated the issue. Similarly, LTTE and ISIS propaganda on Tik Tok and "Virtual Eelam" being transposed into social media networks should be countered through multi-stakeholder participation.

National agencies such as the Information and Communication Technology Agency of Sri Lanka, Sri Lanka Computer Emergency Readiness Team Coordinating Centre and Air Force Cyber Operations Centre must band together to revise Sri Lanka's Cyber Security Strategy to tackle these issues with immediate effect.

(The writer is a graduate of International Studies and Law from The University of Kelaniya and University of London International Programmes. She writes to various international platforms and is a francophone writer at OBOREurope. Her views are her own and does not represent those of the institute.)

(Source: https://lkyspp.nus.edu.sg/gia/article/the-virtual-eelam-is-now-on-tik-tok)