---
By Prof. Samitha Hettige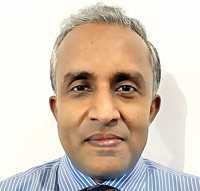 ---
When written in Chinese Shanghai means 'Upon the Sea'. According to historians the area was under the sea level and appeared to be on the sea, thus earning the name. Sandwiched between the Yangtze and Huangpu rivers it is believed to be the most populated area in the Peoples Republic of China (PRC) with an estimated population of approximately 24 million and considered to be the second most populated city in the world.

Shanghai's story will explain China's transformation as a world trade leader. Shanghai attracted international trade when western colonisers arrived to reactivate supply chains disconnected after the Chinese navy was recalled in the late 1400s AD. Shanghai continued to be a financial centre and by early 1900s when Germany, France, Britain, Japan and Russia were occupying parts of Great China, Shanghai was still a busy market handling international trade. The HSBC bank which has a historic global presence has its roots in Shanghai as the name explains, Hong Kong and Shanghai Banking Corporation.


Shanghai Pudong

The Belt and Road Initiative (BRI) has added value to Shanghai with expanded international trade making it the world's busiest container port (Ref. Chinese sources). During the Ming dynasty Shanghai's landmark city wall was constructed to protect it from the Japanese. It indicates the willingness Chinese rulers had to protect Shanghai. Shanghai's golden moment was 30 years ago when the Communist Party of China (CPC) decided to develop and open Shanghai's Pudong district to benefit China and the world.

Attending a ceremony to commemorate the 30 years of growth of the city where the CPC was born, President Xi upheld the people's trust in the path, theory, system, and culture of socialism (Ref. Chinese sources). The CPC after the long march, build the world's leading economy and a military superpower in 70 years. Xi expected Shanghai to start a new march along the BRI with a coordinated approach to promote reforms based on competition, standards, rules and norms.

In 1980 CPC liberalised its economy and initiated many special economic zones (SEZs). Shenzhen in Guangdong located close to Hong Kong (then under British) was the first. After a careful analysis national legislature approved the establishment of SEZs in Shenzhen, Zhuhai and Shantou in Guangdong and Xiamen in Fujian. All these zones are networked with Shanghai for a coordinated effort. During the past 40 years Shenzhen has transformed from a fishing village into a mega city with a GDP higher than Singapore (Ref. Chinese sources). CPC has shown the path to the next generation who will most probably lead the world soon.


Options for Sri Lanka

The CPC came to us to study the Greater Colombo Economic Commission to learn our story before Shenzhen SEZ was started. When the USSR wanted to liberalise its economy in the late 1980s under Gorbachev, they never came to us but consulted the CPC. Chinese leaders (headed by Deng Xiaoping) told them to liberalise only the economy and maintain the strong political structure to control liberalisation properly. That was what China was doing and it has proven a success.

USSR tried liberalising political structure and the economy together despite Chinese advice and disappeared from the world map. President Jayawardena proposed a constitution with an Executive President from the 1960s long before the 1972 constitution with this management concept to liberalise the economy. He assumed office in 1977 and implemented the changes. The CPC learned from Jayawardena but unfortunately, we couldn't. Free trade zones and industrial estates, etc. were established in many districts to fulfil election promises. Still a connection between such SEZs and financial centres working for a common goal as in China is unseen.

The Belt and Road

Chinese leader was here in 2014 to inaugurate the construction of Colombo Port City. It was the first time a Chinese head of state was visiting us and a time we were badly looking for foreign investments after ending the civil war. We were extended an invitation to be part of a global trade revolution just started. If we gear up, we would gain. Pakistan got a similar call and started developing the Gwadar port. All leading political parties in Pakistan have an understanding to continue development processes despite change of governments. Therefore, Gwadar has come a long way.

We were having disagreements with changing governments. Development got delayed. Port City got delayed and the name was changed to Financial City. There were reports on passing special laws to ease economic activity through the new business centre. Still processes seem to be slow. There is a new government and a strong leadership. Systems and processes should be expedited to use it as the financial nerve centre as soon as possible. It will give energy to come out of COVID-19 blockage. The next generation is awaiting guidance.
---
(The writer is an academic and a broadcaster focusing on the impact of the Belt and Road on Sri Lanka. He is a visiting faculty at universities in Malaysia, India and Sri Lanka and was an advisory panel member of the National Education Commission of SL. Views expressed are personal and may not necessarily be the views of his affiliations.)
---