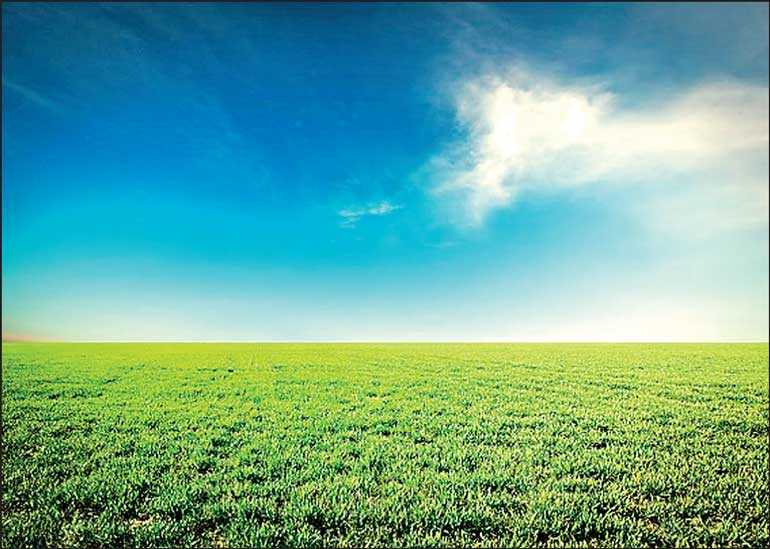 As we celebrate Earth Day, we must continue to do even more to lessen our environmental footprint, with the goal of leaving future generations with a planet that's in better condition than the one we inherited
---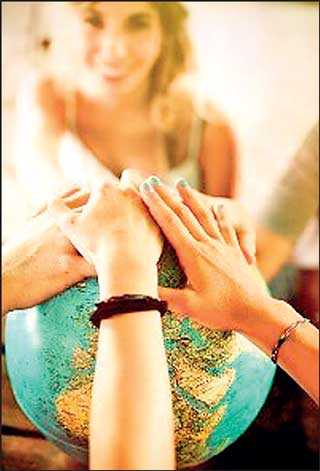 Working together, individuals, companies, industries, and governments can make a significant difference
We're all familiar with the business adage that sometimes 'less is more', but is more ever less? It is when it comes to the critical area of sustainability, which requires companies and individuals to invest more of their vast resources and innovation capabilities to lessen their environmental footprints.

There is no single definition of sustainability. In the context of Earth Day, I'd like to focus on efforts to mitigate climate change; improve the quality of our land, seas, and air; preserve biodiversity; ensure a reliable supply of food and water; and conserve our dwindling natural resources—broadly, efforts to maintain the planet in a condition where life as a whole can flourish.

After decades—really, centuries—of neglect, we as a planetary collective are starting to make progress on a number of sustainability fronts. Working together, individuals, companies, industries, and governments can make a significant difference:

• More than 800 cities and 1,500 major corporations worldwide have committed to achieving net zero carbon emissions by 2050, according to a recent report from the SustainAbility Institute.

• In 2008, when National Geographic's Pristine Seas project began its mission to create marine reserves free of commercial fishing, only 1% of the world's oceans were protected. Today, it's over 7%, though biologists say we'll need to protect 30% of the oceans by 2030 to prevent a mass extinction of marine species.

• Largely due to technological and data-informed advances, agricultural productivity is growing globally at an average annual rate of 1.63%, according to a Virginia Tech report. But it needs to increase at an annual clip of 1.73% to sustainably produce food, feed, fibre, and bioenergy for the planet's 10 billion people in 2050, the report maintains.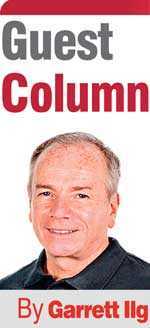 Global standard
I'm immensely proud that my employer, Oracle, is setting a global standard for corporate sustainability.

Having set aggressive goals in 2015 for reducing its global CO2 emissions, shifting to renewable energy sources, diverting waste from landfills, and reducing its use of potable water by 2020, Oracle met or surpassed those first three goals in 2019 and was on track to achieve the water conservation goal by the end of 2020.


Furthermore, Oracle has committed to running all of the cloud regions that power its infrastructure and application services on 100% renewable energy by 2025. And our company is requiring that all of its key suppliers—both for direct manufacturing and indirect procurement—have environmental programs in place by 2025 that include emissions-reduction targets.
Innovations across JAPAC
In addition to using Oracle technology to achieve their commercial goals, our customers are using our technology to help ensure a sustainable planet. As the leader of Oracle's JAPAC business, I am particularly proud of the profound sustainability innovations of our customers in the region.

Consider Everledger, which is using Oracle's blockchain technology to build transparency into sustainability claims across complex international supply chains. And Okinawa Electric Power, one of several utilities across Japan is using Oracle Utilities' Opower software to provide hundreds of thousands of customers with timely data and helpful tips on how to reduce their energy usage.

Indian manufacturer IFFCO, a long-time Oracle Cloud Infrastructure customer, is developing an eco-friendly 'nano-technology' fertiliser capable of cutting usage of conventional chemical fertilisers in half while raising crop outputs. Australia's Exchange for Change, working with government, industry, and community groups, is using a variety of Oracle software products to manage a program that has made it simple for consumers to return billions of beverage containers for recycling. D.G. Khan Cement Co. in Pakistan has replaced its legacy planning system with an Oracle Cloud-based one to help it meet its stringent environmental goals, such as shifting from oil and coal to alternate fuels—including those based on municipal and poultry waste—to power its manufacturing plants.

Even with all of that progress on multiple sustainability fronts, a lot more heavy lifting needs to be done. As we celebrate Earth Day, we must continue to do even more to lessen our environmental footprint, with the goal of leaving future generations with a planet that's in better condition than the one we inherited.