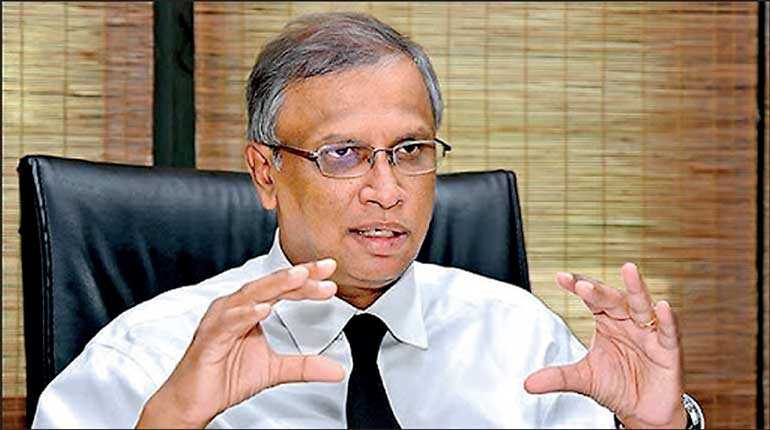 Former Jaffna District MP and TNA/ITAK Spokesperson M.A. Sumanthiran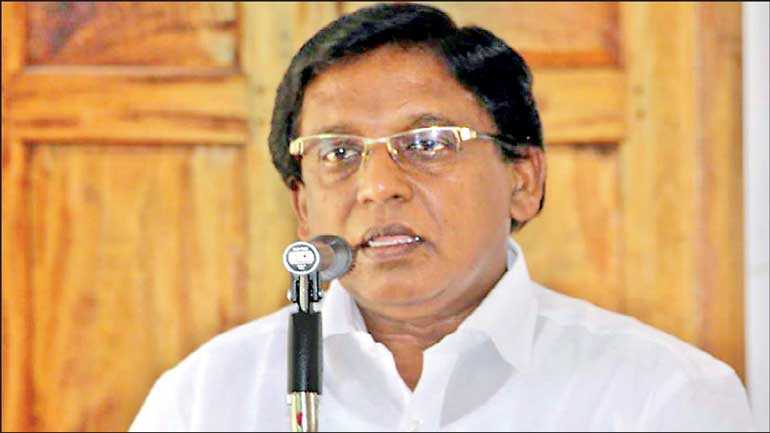 E. Saravanapavan
---
It was the morning of Saturday 4 July. The Tamil National Alliance (TNA) had organised a meeting to discuss the forthcoming Parliamentary Elections at the 'Ilankalainger Mandapam' (Young Artistes Hall)

in Nallur, Jaffna. The meeting was for all TNA past and present members of local authorities as well as Parliamentary Election candidates in the Jaffna electoral district. The avowed objective of the meeting was to discuss and devise strategies for the Parliamentary Election campaign.

The meeting had over 100 participants consisting of Pradeshiya Sabha members, municipal councillors, ex-provincial councillors and Parliamentary Election candidates. It was chaired by former Northern Provincial Council Chairman C.V. K. Sivagnanam, who is perceived by many as the right-hand man of Ilankai Thamil Arasuk Katchi (ITAK) Leader Somasundaram Senathirajah, known popularly as "Maavai". The ITAK is the chief constituent of the TNA.

The time was around 10:30 a.m. when former Jaffna District MP and TNA/ITAK Spokesperson M.A. Sumanthiran entered the venue. Sumanthiran, who is contesting from Jaffna, had a stack of newspapers in his hand. The be-spectacled President's Counsel began personally distributing the newspapers to attendees with an impish grin on his face. When a few youngsters volunteered to help in the distribution, the ex-Jaffna MP declined, saying he wanted to do it himself.

Sumanthiran waded in and out of each row of seats placed according to 'COVID-19 health rules' and handed over copies of that day's 'Uthayan' newspaper saying, "Vaasiyungo" (read this or please read). The 'Uthayan' along with its sister paper 'Sudar Oli' is owned and published by Easwarapatham Saravanapavan who is a former Jaffna District MP elected from the TNA.
'Uthayan' and Sumanthiran
The 'Uthayan' newspaper being given out by the TNA candidate had a lead story concerning Sumanthiran himself. Its striking heading in big, bold letters was 'Let us Defeat Sumanthiran to Safeguard Tamil Nationalism' (Thamizh Thesiyathaip Paathukaakka Sumanthiranaith Thotkadippoam). The news item was that of a lengthy statement issued by a former senior leader of the Liberation Tigers of Tamil Eelam (LTTE) Muthukumar Manoharan alias "Basheer Kaka".

Manoharan whose nom de guerre is Basheer Kaka hails from Ariyalai in Jaffna. He joined the LTTE in 1981 and participated in several attacks including the Thirunelvely (Thinnaively) ambush in 1983 which triggered off 'Black July'. Basheer served at one time as the Batticaloa District Tiger Commander.

After the LTTE 'took over' the 'Eezhamurasu' newspaper in Jaffna, Manoharan became its manager cum administrator in 1987. When the LTTE relocated to the Wanni in 1996, Basheer too moved to the northern mainland. He continued to be involved with the LTTE's print media in the Wanni.

When the LTTE was militarily defeated in May 2009, Manoharan was among those who surrendered to the Army. He was detained at Boosa for several years and tasted freedom when those over 50 years of age were released in stages. After his release Manoharan was associated with the 'Uthayan' newspaper for a while. During this time he tried to go to France as a refugee but failed. After shuttling between India and Sri Lanka, Manoharan settled down in Kilinochchi. One of his sons had joined the LTTE under the name "Arivoli" and was killed in combat.

Manoharan had visited the 'Uthayan' office on Friday morning and then gone to the Jaffna Press Club called 'Yaarl Oodaha Maiyam' and conducted a press conference where he read out a statement. It was basically an anti-Sumanthiran tirade. Manoharan describing himself as the father of "Maaveeran Arivoli" (Great Hero Arivoli) read out a litany of complaints and allegations against Sumanthiran. He accused Sumanthiran of being against Tamil nationalism. Manoharan entreated all those who loved "Thesiyath

Thalaiver" (National Leader) Prabhakaran not to vote for Mathiaparanan Abraham Sumanthiran at the election. He called upon all in the name of the families of 'Great Heroes' to jointly defeat Sumanthiran.

Many Tamil newspapers and TVs ignored Manoharan's media statement. Some published modified versions. The Jaffna edition of 'Thinalkkural' gave it much prominence. However the Tamil newspaper which provided extensive coverage and made it the lead story with a prominent front page headline was the 'Uthayan'.

What is most noteworthy in this was that the 'Uthayan' proprietor Saravanapavan along with Sumanthiran were parliamentary colleagues in the past. Both are TNA candidates from the ITAK contesting in Jaffna at the 2020 poll. Now the newspaper belonging to one had published a prominent front page news story asking people to defeat the other.
Internal conflict in the TNA
Sumanthiran's unconventional act of distributing newspapers at the meeting was a 'maverick' stunt to focus the attention of key party representatives to the attacks on him by newspapers belonging to a fellow party member and candidate. By engaging in this unorthodox pantomime, Sumanthiran had dramatised the simmering tensions within the TNA. Sumanthiran was not disputing Manoharan's right to ask people not to vote for him. What he objected to was the inappropriateness of a newspaper owned by a fellow candidate excessively highlighting the demand.

The competition for 'manape' votes has created 'amanape' among candidates in almost every district. The internal conflict in the TNA too is best understood in the context of competition between candidates on the same party list to secure more preference votes.

The Jaffna electoral district comprising the administrative districts of Kilinochchi and Jaffna elects seven MPs. At the 2015 elections, five were elected from the TNA, one from the EPDP and one from the UNP. Given the drop in TNA votes at the 2018 local authority polls as compared to the 2015 Parliamentary Elections, political analysts opine that the TNA may win only four seats in 2020. This 'prediction' if proven true would result in one of the five Jaffna MPs elected in 2015 being knocked out of reckoning.

The five TNA Jaffna District parliamentarians elected in 2015 in order of preference votes count were S. Shritharan, S. Senathirajah, M.A. Sumanthiran, D. Siddharthan and E. Saravanapavan. Of these, Siddharthan is from the PLOTE while the others are from the ITAK.

According to some observers of the Jaffna political scene Saravanapavan's chances of being elected as MP again could be nil if Jaffna does elect only four from the TNA in 2020. The only way to ensure his success was to align with a strong TNA fellow candidate, engage in joint canvassing and bask in reflected glory. Therefore, Saravanapavan was compelled to hitch his wagon to the Senathirajah star. At the same time his newspapers conduct a systematic campaign of publishing news and views that are highly adverse to Sumanthiran and to a lesser extent Shritharan. Both Sumanthiran and Shritharan have in recent times forged a working relationship by which both engage in joint canvassing.

In the case of Sumanthiran the campaign against him had been launched by the Saravanapavan-controlled newspapers long before the elections were announced. Rightly or wrongly Saravanapavan identified Sumanthiran as the most vulnerable target and intensified attacks on him through his newspapers. Ironically, Sumanthiran and his juniors had appeared "gratis" for Saravanapavan in several cases concerning his newspaper. Some cases were reportedly won while others are pending. Yet, Saravanapavan's media was now attacking the lawyer who defended them in court.
"Maavai" Senathirajah silent
Shritharan, whose political stronghold is Kilinochchi too, has made repeated complaints to ITAK President "Maavai" Senathirajah about Saravanapavan's attacks. He has raised the issue in party meetings too. Senathirajah who perceives the media mogul as a tactical ally is seemingly reluctant to take any action in this regard.

A frustrated Shritharan once appealed to the ITAK Leader openly at a public meeting. He urged Senathirajah to take action against Saravanapavan and pledged that he would resign his seat and give it to Senathirajah if necessary. What Shritharan implied was that Saravanapavan's newspapers would most likely target Senathirajah if he took any action against the newspaper tycoon. If that resulted in Senathirajah losing at the polls then he (Shritharan) would resign his seat to enable the ITAK Leader to become an MP.

None of these complaints, entreaties and promises worked. Senathirajah as party leader neither restrained nor reprimanded Saravanapavan with the excuse that he did not want to interfere with press freedom. Saravanapavan continued merrily with the standard excuse that he was not responsible for what appeared in the newspapers. He said that the editors of the newspapers had been given a free hand. At one point he even disclaimed ownership of 'Sudar Oli' which lashed out at Saravanapavan's targets more fiercely than 'Uthayan'.
'Media freedom'
Saravanapavan's resort to media freedom has a precedent in Tamil nationalist politics. The 'Suthanthiran' newspaper was for many decades the authentic voice of the Ilankai Thamil Arasukk Katchi (ITAK) also known as the Federal Party. Samuel James Veluppillai Chelvanayagam, the Co-

Founder/Leader of the ITAK, was the owner of 'Suthanthiran'. Hence the 'Suthanthiran' functioned as the accredited mouthpiece of the ITAK/FP.

The ITAK along with a section of the All Ceylon Tamil Congress formed together the Tamil United Liberation Front (TULF) in 1976. S.J.V. Chelvanayagam passed away in 1977. Appapillai Amirthalingam succeeded Chelvanayagam as leader and also as Kankesanthurai MP. The 1977 poll resulted in Amirthalingam becoming Leader of the Opposition.

Meanwhile the ownership of 'Suthanthiran' passed into the hands of Chelvanayagam's lawyer son S.C. Chandrahasan. Due to certain reasons that need to be elaborated at length on another occasion, there was some estrangement between Amirthalingam and Chandrahasan. Politically, the TULF elected on a separatist platform began to compromise on the Tamil Eelam demand. They began opting for devolution instead of secession.

The TULF entered into a political dialogue with the UNP Government of JR Jayewardene. Some hardliners in the TULF, including sections of the youth, protested against Amirthalingam and broke away. The splinter group formed the Tamil Eelam Liberation Front (TELF). The TELF had the covert blessings of Chandrahasan who was at that time the legal secretary of the TULF.

The Editor of the 'Suthanthiran' was Mahesan, known widely as "Koavai" Mahesan. He was admired for his fiery and flowery prose. Mahesan too joined the TELF. Soon the 'Suthanthiran' began attacking the TULF in general and Amirthalingam in particular. When Dr. Neelan Tiruchelvam was nominated as TULF representative to the Commission on Devolution chaired by ex-Chief Justice Victor Tennekoon, he too became a target. The 'Suthanthiran' attacks increased in tone and volume as District Development Councils were set up and the TULF contested them.

The attacks launched against Amirthalingam and the TULF by 'Suthanthiran' had a tremendous impact then. The paper had for long been acknowledged as the media organ of Tamil nationalism. Now it was targeting the TULF and Amir. When Amirthalingam loyalists complained to Chandrahasan, he had a standard response. Chandrahasan said he respected the freedom of expression of the Editor and therefore did not exercise any control over 'Suthanthiran'. It was as if "Koavai" Mahesan was engaging in the anti-Amirthalingam campaign on his own. The truth however was widely known.

In drawing a parallel between the 'Suthanthiran' of yore and the 'Uthayan-Sudar Oli' newspapers, I wish to emphasise one point clearly. I do not for a moment place Saravanapavan and Chandrahasan in the same league. I have great respect for Chandrahasan whose politics was principled. Besides he has devoted himself to serving the needs of Sri Lankan Tamil refugees in Tamil Nadu since 1983. The comparison here is that of Saravanapavan evading responsibility by alluding to the freedom of expression of his editors. An uncharitable person may even describe the phenomenon of citing media freedom while violating media ethics as one more instance of the devil quoting scriptures.

It was against this backdrop therefore that Sumanthiran gave away free copies of 'Uthayan' to TNA stalwarts at the Nallur meeting. Sumanthiran said he had purchased 100 copies of the newspaper to be distributed among participants so as to create an awareness of what was happening within the TNA. Sumanthiran also began handing out copies to the TNA candidates also.

When Senathirajah said that he had already seen the paper, Sumanthiran responded, "Then look at it again." The ITAK Leader then asked, "If he (Saravanapavan) is doing this, why are you also doing this here?" Sumanthiran's reply was, "I am doing this because you have not done anything to check him."

Interestingly enough, Sumanthiran made no reference to the Uthayan newspaper report in his address at the meeting. He outlined a list of accomplishments by the TNA and made suggestions about how they should be propagated to voters in his 15-minute speech.
Passing the buck
Saravanapavan was not in the hall when Sumanthiran began his "distribution". The 'Uthayan' proprietor came in late while the meeting was underway. After a while he told ITAK Leader Senathirajah and the meeting's Chairman Sivagnanam that he was unwell and had to leave early. Saravanapavan went off without addressing the meeting or responding to Sumanthiran's gesture of buying 100 'Uthayan' copies and giving them away free of charge.

The media covering the event had been requested to leave the venue after the preliminary stages. Some media personnel however were outside the hall when Saravanapavan exited. When they asked him about Sumanthiran's free newspaper distribution, Saravanapavan said he only heard about it as he had come in late.

When asked about Sumanthiran blaming him for attacks in his newspapers, Saravanapavan did not deny it. However the media magnate said that he was not responsible for what appears in the newspapers and that the editorial boards were responsible. He said that in 36 years, he had never chosen a lead story in the paper. "If I involve myself with these things then I won't have time to do other things," he said.

Saravanapavan also proffered some advice to Sumanthiran. He said that if Sumanthiran had any issue with the newspapers, he should meet the editorial board and come to a working arrangement instead of complaining publicly about these matters. Doing so would only anger the editorial board members who would then continue with what they were doing, he said.

Saravanapavan blaming the editorial board of his newspapers is in a way an example of trying to pass the buck. It may even be a puerile attempt to absolve himself if and when a lawsuit is filed against him in this regard and let his editorial employees face the music. Although Saravanapavan blames his editorial board, it must be mentioned that Sumanthiran has so far not blamed any editor or reporter for the attacks on him. "Ambai Eithavan Irukka Ambai Noavaanaen?" is a Tamil saying which means "why blame the arrow instead of the archer?"

This then is the offbeat story of an ex-MP resorting to an extraordinary measure in a bid to highlight his being targeted in newspapers owned by a fellow ex-MP. It remains to be seen as to whether the unorthodox exercise would result in a positive outcome or not. What the future holds is uncertain but what seems certain is that Sumanthiran has succeeded in exposing Saravanapavan and exerting pressure on the Lord Beaverbrook of Sri Lankan Tamil nationalist politics.
Two key points
Before concluding there are two points I wish to emphasise. Firstly, I want to place on record a fact that is already known to many people. Sumanthiran and I are relatives. We are second cousins. Our grandmothers were sisters. He is younger to me by 10 years. Incidentally, my entry into political journalism was over 40 years ago while he entered active politics 10 years ago.

Personally, I would like the course of Tamil politics to be more pragmatic and cooperative in the aftermath of a tragic war. Nevertheless, taking prevailing reality into account, I realise Sumanthiran's "middle path" is the most feasible when compared to the two extremes of servile conciliatory politics on the one hand and abrasive confrontational politics on the other. I am supportive of him currently because I like his way of doing politics so far. If I do disapprove at some point in the future, I shall certainly offer constructive criticism then.

Secondly, I wish to mention that I have sent an e-mail to Saravanapavan with questions about the alleged attacks in his newspapers targeting Sumanthiran. I have not received any reply so far. I am therefore extending an invitation to him to read this article and respond if possible. If he does so I will publish it with my response if necessary.


(D.B.S. Jeyaraj can be reached at dbsjeyaraj@yahoo.com.)