Self Check Out Machines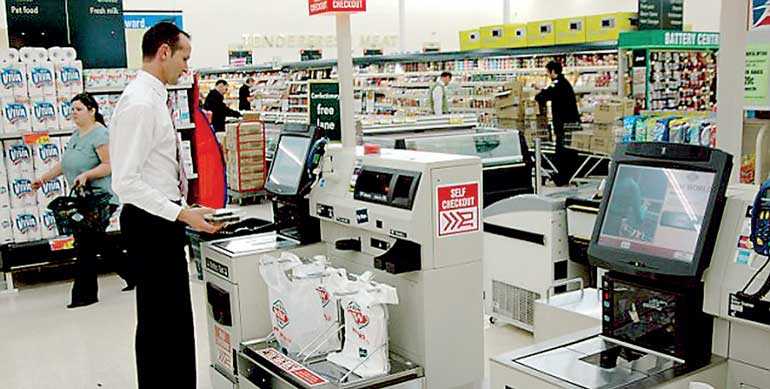 The supermarket consumers have experienced long queues, negative responses from the staff, and concerns of privacy. There have been complaints and concerns from the consumers regarding instances where the items have been duplicated and or some unwanted items have been billed. When the customers purchase a large number of items, the cashiers tend to express negative attitudes and adverse responses to other customers waiting in the queues.
As a solution to improve customer experience, 'self-checkout' (also known as self-service checkout and as semi-attended customer-activated terminal, or SACAT) could be introduced. These machines provide a mechanism for customers to process their own purchases from a retailer or from a supermarket.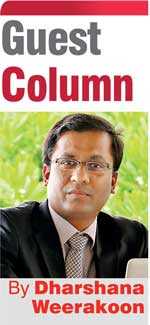 Backgrounds and results of self-service technologies acceptance and valuation, rapidness of the services, mechanism of perceived consistency, ease-of-use, cost reduction, and self-satisfaction are the plus points of 'self-checkout machines'. The long queues at supermarkets can be eliminated using these machines. This could be a self-satisfactory experience for the consumers, a cost-effective way for the retailer. Further, it tends to increase the privacy of the consumer.

The current trend across the consumer behaviours of Sri Lanka, especially of the young and middle-aged, is that they themselves would like to do their own shopping, (as the writer has observed, ladies are the prime consumers/customers who visit retailers/shops more often compared to the gentlemen). Customers would prefer to choose the product as per their desire, weigh the item, pack or wrap and pay themselves. Traditional ways used to run the boutiques in Sri Lanka, where the sales assistant would pick the items, offer it to the consumer, while consumers had minimal influence and choice to select the quality items as per their desire, would have been discouraged and would have disappointed consumers.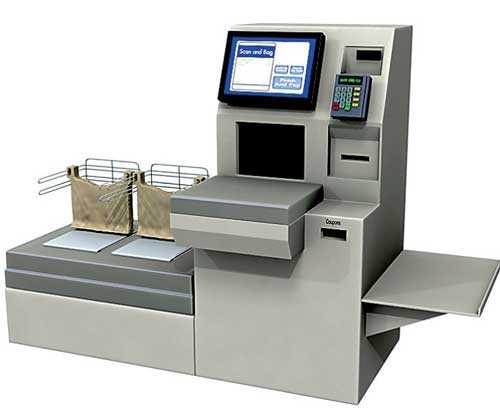 Implementation of these self-checkout machines could result in special benefits to the retailer as well as the customers such as "smaller lines, rapid and high-quality checkout experience, perceived mechanism of self-satisfaction, privacy, and confidentiality (especially for ladies, who are conservative regarding purchases of personal items and undergarments), superior correctness and no (or minimal) complaints, a cost-effective mechanism and fewer communication dependencies with a checkout operator". These machines are compact and user-friendly, easy to select as per the desire of the customer, and it is possible to fit more machines into a small space. No need for any additional labour cost and one person can monitor a few devices at the same time.

These self-checkout machines also have some cons regardless of the aforementioned advantages; some customers might not be technology savvy, may lack knowledge of and or be less familiar with POS (point of sale) machines; some consumers would love to obtain the cashier's point of view on certain products, even though it could affect privacy; and some of the consumers are used to the old ways of shopping and expect the checkout operators to engage in a little chit-chat.

The perception of cost-cutting could result in occasional hitches and frustrated consumers, especially with the older generation, who are used to their ways of living which are not compatible with the new technology, in which case, these consumers may need to adapt.

It will take some time for the consumers to get used to self-checkout machines. Until then the traditional POS (point of sales) systems and cashiers' assistance should be available at the supermarkets/retailers. Since there are fewer employees monitoring self-service lanes, theft is a greater risk and the honesty of their customer base is another aspect that retailers would consider before implementing these self-checkout machines.

Self-service technology and self-checkouts need employee and customer training and will take time to reach customers. As an introduction to the system, few machines can be installed at selected outlets and customers could be randomly requested to use the self-checkout machines while employees are standing by if help is needed. The potential cost savings of self-checkout machines would be an incentive for the big box stores like Arpico Super Centre, Keells Super, and Cargills to ramp up self-checkout implementation in Sri Lanka.
(The writer is a Hotelier and Director of Finance.)