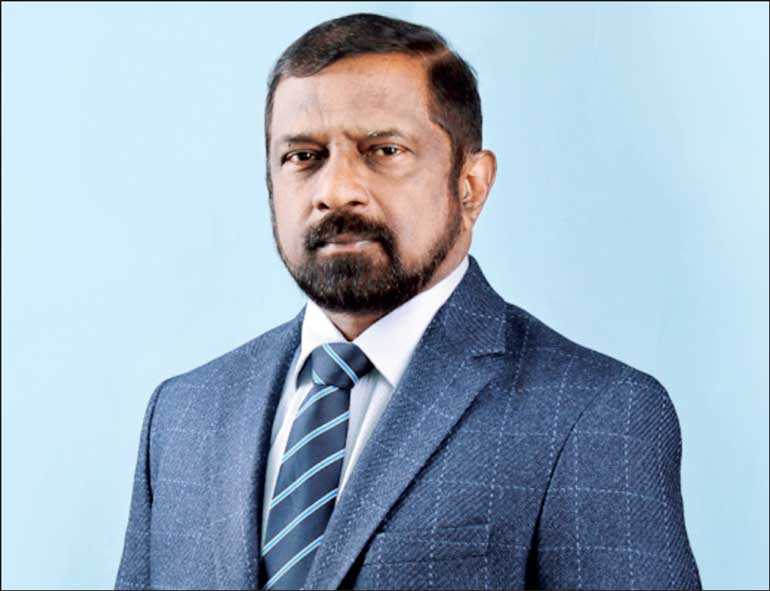 Foreign Secretary Admiral Jayanath Colombage
---
Foreign Secretary sets the record right: Sri Lanka won't allow its base for a cold war
Sri Lanka's space to avoid sovereign debt default shrinking
Sri Lanka needs help from all major powers to boost the economy
Country doesn't have the luxury of choosing one world power over other: Foreign Secretary
Sri Lanka has requested debt moratorium from its lenders
---
Sri Lanka is facing an acid test in its foreign policy. It does not have the option of choosing one world super power at the expense of another despite mild threats by some big powers in this regard. The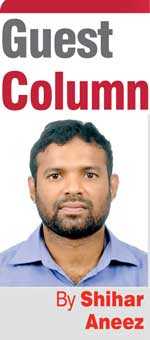 visits of top delegations from both China and the United States are part of this acid test at a time Sri Lanka needs more foreign investments to boost its ailing economy in the backdrop of the current COVID-19 pandemic and past debts.

Sri Lanka's past sins of siding with one world power, giving strategically important assets to one or two world powers, huge foreign borrowing at higher interest rates, and inconsistent policies depending on who is on the power now have become pains. The island nation cannot accumulate its debt forever. The $ 84 billion economy is at a crucial juncture in its debt management and is now forced to deal with its debt crisis.

President Gotabaya Rajapaksa's administration has clearly said there are no moves to privatise State assets and the party he represented – the Sri Lanka Podujana Peramuna (SLPP) – has even rejected the model of long-term lease similar to how the Hambantota Port has been given to a Chinese firm. The ruling party before the Presidential Election said it wanted to revise the Hambantota Port and Port City deals with China, but after the 16 November election it said there was no need to revise the agreements, sending a clear signal that the Government will not antagonise China to please any other international powers.

However, that decision could result in Sri Lanka facing new challenges from the anti-Chinese camp. Though China is Sri Lanka's biggest lender and top import destination, the island nation's main export markets are the European Union and the US, which together account for nearly 60%. Furthermore, the West led by the US can target Sri Lanka on its past human rights records and alleged war crimes, if it decides to. Even before the visit of US Secretary of State Mike Pompeo, the US authorities has said the discussion with the Sri Lankan President would also focus on Sri Lanka's human rights and democracy.

After the meeting with President Rajapaksa, US State Department Deputy Spokesperson Cale Brown said Secretary Pompeo reaffirmed the United States' commitment to a strong, sovereign Sri Lanka and to advancing our shared interests in a free and open Indo-Pacific region.

"Secretary Pompeo and President Rajapaksa discussed post-pandemic economic recovery and development and noted the benefits of long-term US private sector trade and investment, which offers sustainable, transparent, and high-quality partnership. The Secretary also stressed the importance of strengthening democratic governance, human rights protections, and of fundamental freedoms to ensure long-term stability and prosperity," Brown said in a statement.
Walking a tightrope
Sri Lanka is walking a tightrope. It needs China for infrastructure financing. It needs not only the US, but all the rest of the world powers for investments. And walking this rope has become the biggest challenge, says Sri Lanka's Foreign Secretary Admiral Jayanath Colombage, a war-time Navy Chief.

"Everybody is interested in the geographical location of the country. Therefore, we have the attention of the USA, Japan, Australia, EU, China, and India," Colombage said in an interview.

"How best we handle this attention to our advantage is the biggest challenge we have. We don't have the luxury of selection one against the other. We don't have the luxury of bandwagoning with one or two against another country. We don't have the luxury of hedging one country against the other."

The past hedging of Sri Lanka has cost the country heavily. Hedging on the US under Sri Lanka's first Executive President J.R. Jayewardene dragged the South Asian nation into a 26-year war and the country is yet to recover from it.

Then hedging on China and going against the US, India, and the other Western nations during former President Mahinda Rajapaksa's 2010-2015 administration has cost the country in terms of external interference, which led to a regime change and resulted in a two-leader nation. The seesaw play by

both former Prime Minister Ranil Wickremesinghe and ex-President Maithripala Sirisena from 2015-2019 ended in threats to national security and the killing of over 250 people in the Easter Sunday bombings by Islamist extremists.

Now the current Government is forced to maintain neutrality with all world super powers and aspiring super powers.

Learning from the past, Sri Lanka's foreign policy has now focused on a five-pillar strategy to steer the country aiming for a strong economy, says Colombage.

The five pillars are: Remaining neutral, maintaining friendly relations with all the nations, not being caught up in the power game by the world powers, not wanting Sri Lanka's territory or the Indian Ocean to be used for the strategic advantage of a single country against another country, and, most importantly, Sri Lanka not becoming a strategic security concern to India.
Facing debt crisis
Analysts from global investment management firm Goldman Sachs last week said sovereign default risks were on course to rise further in 2021, with Iraq, Sri Lanka, Angola and Gabon facing high probability of default. The statement prompted State Minister of Money and Capital Markets and State Enterprise Reforms Ajith Nivard Cabraal to issue a statement titled 'State Minister Cabraal dispels undue fears on Sri Lanka's debt service capacity'.

He said Sri Lanka's entire local debt stock of about Rs. 7.7 trillion ($ 42 billion) as at end July 2020 was being rolled-over and re-priced now at interest rates which were almost half of what was paid in 2019, while the rupee remained stable. He also said a new trend had been established where greater reliance was being placed on domestic financing to foreign and that strategy had already improved the "domestic:foreign" ratio of the debt from 51:49 at end 2019 to 56:44 now.

"It is therefore clear that the Government's commitment and support towards better debt management, both directly and indirectly, has already started to take effect."

Sri Lanka's bonds tumbled from best to worst in Asia's dollar bond market, Bloomberg reported this week, underscoring how fast the pandemic could chill sentiment toward weaker emerging-market assets amid the spike in COVID-19 detections in the country. The island nation's debt notes lost about 20% in October after dropping 15.5% in September, marking two straight months of the biggest losses in the region, the Bloomberg Barclays indexes showed. That's a stark shift from earlier this year, when Sri Lanka's securities were Asia's top performers in each of the three months through August.

The country is desperate for borrowing foreign loans to repay not only the previous debt instalments, but also the interest payments of past loans. Though officials of successive governments have boasted that the country will never default on any foreign loans, that space is shrinking rapidly.

It is not a complex equation or magic. If Sri Lanka wants to repay foreign loans, it needs more dollar income than the country's spending on imports and other services from foreign origins. Sri Lanka's export revenue has not exceeded its spending on imports. With foreign currency revenue from tourism already down and remittances expected to drop due to thousands of Sri Lankan expatriates losing jobs in the face of the COVID-19 pandemic, Sri Lanka will need massive dollar borrowings to repay its past loans and interest payments. So the space for Sri Lanka to not default on sovereign debts at any cost is shrinking.

Whatever said and done, Sri Lanka's looming debt crisis could be its main weakness, which is likely to be exploited by super powers in their clash in this country. In other words, if Sri Lanka relies too much on China, it needs to be a good and obedient to China and if it is going to depend more on the US, Japan, other Western nations, and India, the country has to listen to them.

Foreign Secretary Colombage says Sri Lanka is still waiting for the response from both bilateral and multi-lateral lenders on its request for a debt moratorium.

"Now our problem is debt servicing. So the President has asked even the World Bank or the Chinese or the Indians or the Asia Development Bank… because of COVID we are in a difficult situation to pay back, so please give us a moratorium, give us some grace period to start paying. That is one thing we are waiting to hear, whether we will get this moratorium, so that we can pay our debt instalment later," he said.

Such a debt moratorium could give Sri Lanka a breathing space, though nobody, including India and China, has committed for any such loan deferment as of now.
Alien vs predator
Despite many expecting that the top US official's visit was to sign an already-approved $ 480 million Millennium Challenge Corporation (MCC) deal, Pompeo left it in the hands of Sri Lanka and President Rajapaksa was quoted in local papers as saying he would never sign it.

Furthermore, there were no open door discussions on security pacts such as Status of Forces Agreement (SOFA) and Acquisition and Cross Services Agreement (ACSA), the two agreements that are locally used to gain votes for the SLPP.

However, Pompeo slammed China, once again proving that Sri Lanka had become a victim of both China and the US using it to express their anger against each other.

"We see, from bad deals, violations of sovereignty and lawlessness on land and sea, that the Chinese Communist Party is a predator, and the United States comes in a different way, we come as a friend, and as a partner," Pompeo told a televised news conference in the capital Colombo.

The Chinese Embassy in Sri Lanka took no time in responding and tweeted: "Sorry Mr. Secretary Pompeo, we're busy promoting China-Sri Lanka friendship and cooperation, not interested in your Alien v Predator game invitation."
Indo-Pacific vs BRI
China is pursuing its ambitious Belt and Road Initiative (BRI) to connect Asia with Africa and Europe via land and maritime networks along six corridors with the aim of improving regional integration, increasing trade and stimulating economic growth. It is also likely to serve as a strategy to secure raw materials for China's future economic growth for many decades, experts say.

Similarly, US is executing an Indo-Pacific strategy to expand markets for its private sector while focusing on focuses on three areas — economics, governance, and security.

Both these strategies clash with each other, analysts say.

However, Sri Lanka due to its strategic location could benefit immensely from both BRI and Indo-Pacific strategies.

Foreign Secretary Colombage says Sri Lanka's interest should be to engage with maritime trade and to be the maritime hub of the Indian Ocean.

"We want to develop our maritime-related infrastructure; we want to become the part of global shipping supply chain. For that to happen, we want the freedom of maritime commerce in the Indian Ocean, free from any threats, free from any disturbances, and for that we want rules-based maritime order," he said.

"So this is our interest. We don't want to bandwagon with any strategy and say 'we are with you'. We will go on a case-by-case basis. We have somewhat of a multi-alignment policy based on issues… based on our national interest and not based on someone else's national interest."

"Dangerous" counter balancing

Whenever Sri Lanka has gone with one world power, it has been forced to balance things with other world powers. This has resulted in giving away Sri Lanka's strategic assets to world powers.

Sri Lanka has leased the Trincomalee tank farm to India until 2038 on a 35-year lease, given land to the Shangri-La hotel as an outright sale, and then a land next to Shangri-La to Indian Tobacco Company (ITC) for a hotel on outright sale, given a majority stake of the Colombo International Container Terminal to a Chinese firm on a 35-year lease, granted permission to build the Port City to China, and given Hambantota Port on a 99-year lease. Now India is mulling the strategic East Container Terminal in Colombo Port because it is giving the largest transhipment business in a port dominated by China.

"The President, in his foreign policy, has said that he will not allow any national strategic assets of the country to be controlled by any foreign country, which means that with any project hereafter, at least 51% of control will be with Sri Lanka. We will not permit any national strategic assets like ports, airports or land to be used by a country against another country. Basically we are trying to draw up strategic balancing," he said, adding that India's security concern was "in Sri Lanka's heart when dealing with economic and commercial purposes".

"Ideally, we should make decisions based on economics. But unfortunately in the world that we are living in today in the Indian Ocean, decisions based purely on economics cannot be taken. There is a geostrategic connotation to everything in the Indian Ocean. So the major power has basically securitised maritime trade, securitised investments, securitised economies. We have to navigate our ship through this," said Colombage, the former war-time Navy Chief.

And those decisions to counterbalance world powers are hurting Sri Lanka. The counterbalancing has in fact increased demand for more counterbalancing, a fact the current Government has clearly incorporated in its foreign policy, Colombage says.

"We have made mistakes and in order to counter those mistakes, we have made more mistakes. That is dangerous for Sri Lanka," said Colombage.

"Giving our national strategic assets to various countries to counterbalance is very dangerous to Sri Lanka. That is why the President has said in future no strategic national assets will be given into total control of a foreign country. They can bring Foreign Direct Investments (FDIs), they can start Joint Ventures, they can do Built-Operate-Transfer models, but the control of every project will be within Sri Lanka."
---
(The writer is former Reuters Economic Reporter for Sri Lanka and the current Head of Training at Center for Investigative Reporting Sri Lanka. He can be reached at [email protected] or via twitter @shiharaneez)
---