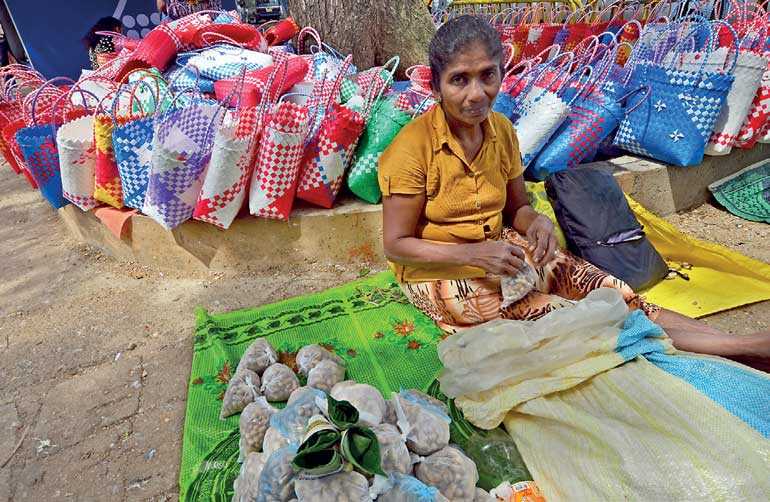 The Government must try to develop the mindset of the people to become entrepreneurs rather than giving loans to prospective entrepreneurs to start businesses – Pic by Shehan Gunasekara
Sri Lanka introduced the open economic policy in the year 1977 before many other countries in Asia to align her economy to world economic trends and to earn a higher economic growth whilst using innovations and new product developments along with development of new services.

The inward-looking economic policy practiced before 1977 promoted many indigenous businesses since the Government promoted local businesses by giving many incentives and subsidies to them. However, after 1977 due to open economic policy, indigenous businesses had to compete with foreign products, processes, technology, services, innovations and businesses. Hence, doing businesses in this context was very complex as well as more dynamic than in the past.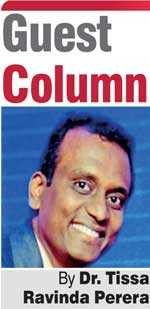 Therefore, currently Sri Lanka is in such a situation of complexity and a dynamic environment in all what she does. In the year 1977 the private sector was made the "engine of growth" and it was given the authority and precedence to drive the country's economic growth. This was a transfer from public entrepreneurship to private entrepreneurship in Sri Lanka to develop the country. Therefore, the country must try to see new boulevards to develop the country through private entrepreneurship not only because it is the "engine of growth", but also to align the country's development process to world inclinations.

As a country Sri Lanka must try to promote entrepreneurship through the development of an "entrepreneurial culture", thus developing Sri Lanka as a great developed nation physically and spiritually. In this endeavour, creativity and innovation will definitely play a vital role to achieve the development goals of the country with a competitive advantage over other countries. This development will be an example for the rest of the world and Sri Lanka will be held up a "model state" for others to follow in today's context as done in the past for Singapore.

The year 2010 was a milestone in Sri Lankan history to achieve the developmental goals when Fox Business rated Sri Lanka as the best performing global economy. However, Sri Lanka missed her chances of achieving development with the political and social chaos consequent to the regime change in 2015.

According to the 2012 population census by the Department of Census and Statistics of Sri Lanka, total population of the country is 20,359,439. The total number of establishments in the country is about 131,387 according to the 2003/2004 census of industries. Thus, the entrepreneur as per the presentage of population in a country isless than 1% based on the avalibale information.

However, this figure is realtively very high in some developing countires viz Chili 11%, Botswana 11.1%, Jamica 11.9%, Angola 12.4%, Vietnam 13.3%, Cameroon 13.7% Brazil 13.8%, Thailand 16.7% and Uganda 28.1% . Thus, thepercentage of entrepreneurs in Sri Lanka is very low when compared some developing countries.

Therefore, it is the responsibility of the Government to increase this number and help the youth and the prospective entrepreneurs to become entrepreneurs in the country to support her sustainable development goals.


Sri Lankan economy in the bygone years

Sri Lanka had an agricultural economy at the time of achieving her independence in 1948 from the British. Income from tea, rubber and coconut highly contributed to the national income. More than 50% of the seven million people in the country were employed in the agricultural sector. In 1948 more than 40% of the national income came from the agricultural sector. All the other sectors such as banks, insurance and transportation were depending on the agricultural sector.

The economy was opened for free trade and 70% of the gross domestic product came from imports and exports. Economic growth rate of the country was about 4.2 during the first five decades after independence. In 1948 per capita income was $120 (at current prices Rs. 397) and it was $ 3,835 (at current prices Rs. 542,669) in 2016.The inflation rate was about 7% during this time.

Economic growth rate from 1950 to 1960 was 3.1 and it was 5.2 from 2001 to 2010.After the successful end of the internal conflict, in 2010, Sri Lanka was able to attain a higher level of economic growth 0f 9.4 in 2011 and 9.1 in 2012 respectively. The unemployment rate was 11.9% in 1948 and it was 24% in 1973. Sri Lanka became a democratic country after independence in 1948.

Masses of the country had changed governments many times for the purpose of achieving development through which achieving a higher level quality of life was expected. All governments have faced the same issues in Sri Lanka with respect to development matters. They were puzzled about how to develop the nation and achieve economic growth. Sri Lanka faced many economic policy changes, world market behaviours, changes in product and service prices, climatic changes and internal conflicts. All governments tried to improve the quality of infrastructure in the country after independence with their capacity.

The Sri Lankan economy was agricultural based since her independence. This was the trend up to the 1950s.However, it changed in the 1960s and the contribution from the services sector took first place from the 1960s onwards.
Present economic status of Sri Lanka

After the effective end of the internal conflict in 2010 in Sri Lanka, the environment was peaceful for business and investments throughout the country amides simple political issues prevailing in the country. Sri Lanka has come to a middle income country during last a few years and the Government has planned to transform Sri Lanka into a strategically important economic centre by developing five strategic hubs; a knowledge hub, a commercial hub, a naval and maritime hub, an aviation hub, and an energy hub, taking the advantage of Sri Lanka's strategic location and resources.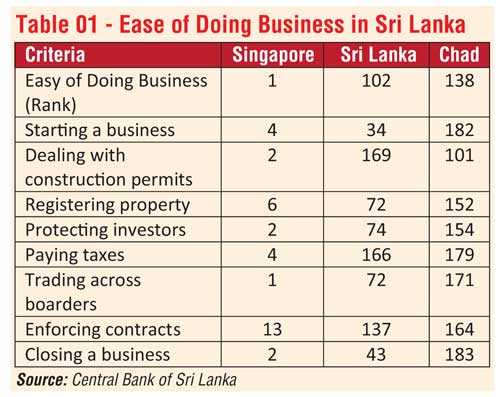 In changing these development goals governments are trying to align their strategies accordingly. All economic indicators has improved in the country during last a few years with a 57% contribution coming from the service sector which remains the largest contributor to the national economy even today. The strong economic performances and initiatives taken in Sri Lanka have hoisted the country's per capita income enabling her to be a middle income country within a short period of time after the internal conflict.

According to the Central Bank of Sri Lanka it is clear how Sri Lanka became a middle income country having Per Capital Income of $ 4,000 since 2016 along with an economic growth rate of 5.2 from 2001 to 2010. Currently, Sri Lanka has come to the level of a middle income country and she has a long way go to achieve the required level of development to crown her as a developed country in the world. China, India, Indonesia and Vietnam are some of the countries who are competitors to Sri Lanka in regard to the development. In other words, Sri Lanka must look at the experiences in these countries and their strategies in achieving their development.

Unemployment has been an issue in Sri Lanka for long and many governments have tried to solve this issue by taking many strategic initiatives. Sri Lanka has faced several internal conflicts due to economic problems, unemployment and sporadic youth unrest. According to the view of sociologists, anthropologists and intellectuals the internal conflicts faced by Sri Lanka for 30 years and the 1971 and 1989 insurrections were manifestations of such issues. Therefore, Sri Lanka needs a rigorous and a sustainable solution for unemployment for her to achieve the set development goals.

Accordingly to Department of Census and Statistics of Sri Lanka the age group from the age of 15 to 24 has the highest level of unemployment rate and next age group is from 25 to 29. Therefore, it indicates that the active and young community in the country has an issue with regards to their employment. However, the individuals who are in the age group from 15 to 24 consists of schools goers as well.

This has an indication for policymakers to look into and analyse deeply about the country's development goals as well as to redefine such goals to align with the modern environment. The country must think about preventing a possible chaos that she had for 30 years, in 1971 and 1989 by providing people with economic empowerment.

It is also evident that the female unemployment rate is higher than male unemployment rate. Therefore, the country must take some action to create more opportunities for them to align with the global trend of ensuring the equal rights of women. At present, the enigma is "how to do it?"

It is evident that in Sri Lanka, there is a high unemployment rate amongst the educated than the uneducated in general. At the same time the female educated have higher unemployment than the male educated too. Therefore, the country needs to understand a correction course to it as well to prevent the issues faced in the past and to face the future strongly. Thus, what must Sri Lanka do as country now?

Sri Lanka is far ahead in the indices viz Global Innovation Index, Logistic Performance Index, Doing Business Index, Global Competitiveness Index, Basic Requirements Index, Human Development, Index, Economic Freedom Index, Global Peace Index, Prosperity Index, Happiness Index, Corruption Perception Index, and ICT Development Index than other South Asian countries. Therefore, the country has a competitive edge for promoting businesses and attracting foreign investors to the country.


Sri Lankan economy in the future

It is evident that the Sri Lankan economy is moving forward amidst many internal and external pressures towards the achievement of her development goals for a long time and recently she has become a middle income country.

There will be an extension to the Southern Expressway from Matara to Kataragama in the future and it will help the country to achieve her set developmental goals. The proposed Central Expressway is also a new addition to Sri Lanka and it will also help the country to achieve her development goals by making a fitting transportation system for the country and for goods and services to move around the country effortlessly. Therefore, in the future the highway systems and the convenient transportation system in Sri Lanka will definitely play a crucial role in her development process.

Sri Lanka has a high level of computer literacy and the present Government is also in the process of developing information communication technology in the country to a higher level. Sri Lanka is 116 out of 176 countries coming under this index. This is a better place compared to other South Asian countries such as Pakistan, Bangladesh, India, Bhutan, Nepal and Afghanistan. Sri Lanka is below only the Maldives in the ICT index in South Asia. Therefore, Sri Lankan's development and achievement of her development goals is solely dependent on the ICT development in the country and thereby aligning her industries to global standards through it.

Telecommunications is also a part and parcel of the day-to-day life of the people today. Therefore, in the future the necessity for it will increase. Future development of the country as well as businesses will depend upon the successful usage of telecommunication in achieving the set goals.

The Sri Lankan economy in the future will be highly affected by human rights, equal rights, ethics and environmental protection laws and regulations. Therefore, attitudes, values and inner happiness will have higher importance along with the quality of life merging with economic prosperity in Sri Lanka in the future. However, in the future there will be more unemployment and unrest amongst the youth. Therefore, the country must look to new ways and means to create new jobs for youth or any other opportunities with which occupy themselves and earn money for their living.

Creating businesses and developing an entrepreneurial culture will be a solution as well as imperative. In the future, there will not be many employees in organisations since technological advancements and digitisation is happening all over the world affecting businesses and development of other countries as well.

The competitive and achievement oriented new generation needs new ways to develop themselves and achieve the pinnacle of their success. They look at their personal growth to a larger extent. Therefore, new economic goals need to be set along with the strategies to achieve them to support the new generation to attain their goals. Otherwise, the country may face the internal difficulties that she faced in 1971, 1989 and for 30 years. Hence, how can the mentality of the new generation are used for the development of the country? Isn't this a "paradox" with the way the country and the world are moving forward?


What is an entrepreneurial culture?

An entrepreneurial culture is an environment where someone is motivated to create, innovate and take risks. In a business an entrepreneurial culture means that employees are encouraged to brainstorm new ideas or products. Entrepreneurial culture occurs when individuals of a country are empowered to create and manage their own businesses and when entrepreneurship is being considered as the vision of many individuals in organisations.

According to Insider UK (http://uk.businessinsider.com/); United State is the best country to be an entrepreneur and also it has the highest level of entrepreneurial culture as well. Therefore, Sri Lanka can look at such developed countries and use their experiences in the endeavour to developing and entrepreneurial culture to achieve the set developmental goals of the country.

When it comes to Sri Lanka ease of doing business can be seen by taking some criteria into consideration as table 01 Ease of Doing Business in Sri Lanka in 2010. Table 01 has compared nine factors with Singapore as a developed country and Chad as an underdeveloped country. According to it, certain indicators are better in Sri Lanka for starting a business.


What is the necessity of an entrepreneurial culture for Sri Lanka?

Sri Lankan opened up her economy in 1977 to align herself with global trends and achieve a higher level of economic development like Singapore. However, due to the internal conflict of thirty years and the political disturbances of 1971 and 1989 severely affected the achievement of the level of development expected to be achieved by the new structural changes made.

After the successful conclusion of the internal conflict, 2010 paved the way for Sri to commence new ways and means to achieve the level of development overlooked during the last two decades. Therefore, the then Government made use of them and was able to take Sri Lanka to the level of a middle income country from the status of Less Developed Country. Hence, the present challenge of Sri Lanka is to maintain this level as well as to go higher and achieve a higher level of development to crown her as the first developed country in South Asia.

On the other hand, Sri Lanka has set developmental goals and infrastructure has been developing to support it. However, on the other hand she needs a set of strategies to achieve them in a novel way. Developing an entrepreneurial culture will be the strategy which gives competitive advantage in achieving the development of the country. South Asian countries have not developed entrepreneurial cultures yet. They have a long way to go to achieve it. Therefore, Sri Lanka can make use of this gap and utilise it for the benefit of the country to achieve her development.

Once the entrepreneurial culture is developed, it is easy for prospective businessmen and the investors to start and run businesses in Sri Lanka as it will be an attractive incentive for them. Hence, Sri Lanka must develop an entrepreneurial culture which is part and parcel of this life of the people in the country. At the same time, to empower women, minorities and underprivileged groups of the country, it is a burning necessity to create an entrepreneurial culture to face issues related to youth unrest in the country as the ones she faced in 1971 and 1989.

(The writer is a Senior Lecturer, Department of Management and Organisation Studies, Faculty of Management and Finance, University of Colombo. He can be reached via email [email protected] or mobile 0777722808.)
How can we develop an entrepreneurial culture in Sri Lanka through creativity and innovation?

Developing an entrepreneurial culture is not a nightmare or a fairy tale. It could be made a reality, if the country uses the proper strategies to make it a reality. At the beginning, it may be a difficult endeavour. However, once the country launches the canoe properly; she will be able to carry out and achieve the ultimate outcome: an entrepreneurial culture which will support the country to achieve development. These strategies can be identified at individual level, organisational level, country level and global level.

Individuals of the country can be trained to be entrepreneurs. In such training, mainly their skills and mind set need to be fine-tuned to be entrepreneurs in a context like Sri Lanka. Institutions which support the Small and Medium Enterprise sector could be used in this endeavour. Industrial Development Board, Export Development Board, Industrial Technology Institute, National Engineering Research and Development Centre of Sri Lanka, National Design Centre, Banks, Technical Colleges, Universities, Chambers etc. can help in this endeavour.

In Sri Lanka, many don't want to become entrepreneurs, even if someone wants to become entrepreneurs, one wants to start a service business too. This is a peculiar nature in Sri Lankans when it comes to business startups. Therefore, a rectification is needed for this manifestation. There must be awareness workshops in creating the interest to become entrepreneurs and the aforementioned institutions can play a pivotal role in this connection.

Individuals in the country face many issues with regard to finance, insurance, infrastructure, market, legal and other related services to a business. Therefore, special courses can be developed online and face to face by the educational institutes to cater to this need. At the same time, career guidance for potential entrepreneurs can be done by banks, insurance and leasing companies, educational institutes and chambers.

Individuals of the country can be equipped with the principles, techniques and methods of creativity and innovation along with training to help an individual to become creative and innovative. There are many such trainings happening in developed countries and Sri Lanka can get the experience of them in developing the individuals of the country to be creative and innovative.

The Sri Lankan private sector needs to be aware that it is the "engine of growth". Therefore, the whole burden in developing country lies with them. Hence, it must work in a productive manner to make more entrepreneurs and look after the sustainability and survival of the exiting entrepreneurs as well. As a solution to this, organisations in Sri Lanka must be aware that they are practicing intrapreneurship (entrepreneurship with an organisation) in their organisations. Therefore, they do what entrepreneurs do as a team. This understanding will create many avenues for the development of an entrepreneurial culture in Sri Lanka.

Organisations in Sri Lanka must be provided with resources, right employees, training programs, proper management practices, skills for employees, challenging work and freedom for employees to work. With this initiative, Sri Lankan organisations will be able to contribute to make an entrepreneurial culture through creativity and innovation. Most Sri Lankan organisations have rigid principles, autocratic leadership styles, hieratical barriers and cultural barriers to develop and contribute to the development of the country. Therefore, such barriers must be eliminated from organisations to help the country's development.

Sri Lanka is a country which does not have national policies for many things. Policy changes can be seen from one Government to another based on power changes. Therefore, there is policy inertia in Sri Lanka in developing an entrepreneurial culture. This affects almost all the things the country does and her performance too. Hence, all governments must take a decision that the policies are the same for at least certain areas such as education, economy and foreign trade, etc. This type of policy decision will definitely pave the way for the country to develop and carry forward an entrepreneurial culture which supports the development of the country.

The Government must take a decision to give support of all Government institutions which facilitate businesses to create an entrepreneurial culture; especially, the Central Bank of Sri Lanka, public banks, Government Treasury, Industrial Development Board and chambers and the Government can assist these endeavours.

Entrepreneurship, creativity and innovation can be an integral part of the primary, secondary, tertiary and university education. The main focus of the education of the country must be to create entrepreneurs rather than making employees (intrapreneurs) for organisations. This focus will definitely help the county to create an achievement oriented nation which will lead to an entrepreneurial culture as well.

The Government must try to develop the mindset of the people to become entrepreneurs rather than giving loans to prospective entrepreneurs to start businesses. This is the main weakness in the Enterprise Sri Lanka Project launched by the Government recently to create 100,000 entrepreneurs to the country by giving concessionary loans to prospective entrepreneurs.

There are many foreign universities, institutions and some countries which support to develop a country as an entrepreneurial nation. Therefore, Sri Lanka can make use of their knowledge rather than reinventing the wheel to support our development by creating an entrepreneurial culture. There are organisations which give donations and consultancies to develop an entrepreneurial culture in countries. Hence, Sri Lanka can get such benefits out of them.

As per the Global Innovation Index, it is evident that countries like China, Indonesia, Vietnam and India, etc. are coming up in the Global Development Index. Sri Lanka also can scrutinise their strategies and experiences to attain her development goals too. This will help Sri Lanka to develop an entrepreneurial culture along with creativity and innovation.