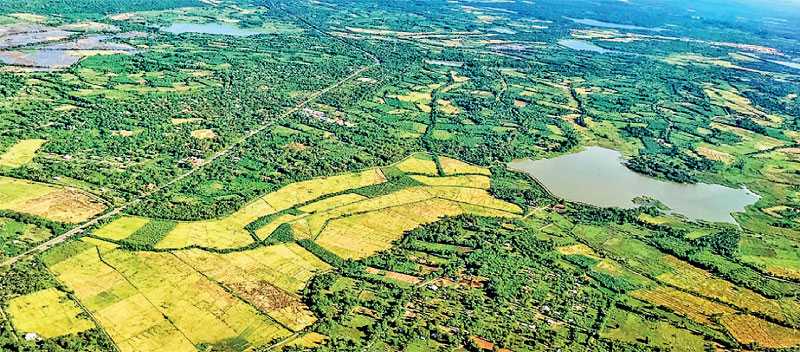 Traditionally, Sri Lanka is built on a concept of harmony between the nature and people, connecting importance of lakes, fields, villages, and spiritual temples and pagodas (gamai, pansalai, wewai, dagabai) – Credit: Andrew Zakharenka
---
This blog is part of a series of discussions and activities organised by the World Bank South Asia Environment, Natural Resources and Blue Economy team to inform a green recovery in the region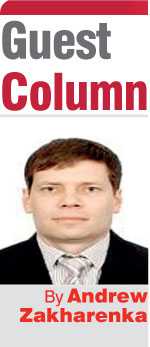 blogs.worldbank.org: Farmers, hoteliers and homestay owners, fishers, producers of the famous Kanthale milk curd, Ayurveda healers, fruit growers, developers, safari jeep drivers, local dwellers—all derive their livelihoods from shared natural resources offered by the Hurulu-Kaudualla-Kanthale (HKK) landscape.
Located in the north east of Sri Lanka and home to 650,000 people, the bountiful area stretches over the lower catchment of the Mahaweli River in Anuradhapura, Polonnaruwa, and Trincomalee Districts, and embodies over 2,500 years of cultural and natural heritage.

As one of Sri Lanka's highest paddy, vegetable, and fruit-producing regions, the area contributes to the national economy and food security. The landscape is rich and diverse biologically, with 270 thousand hectares of famous protected areas and national parks.

But the region has been under threat in the past few decades.

Human population growth and degraded and fragmented habitats have pushed elephants and other animals into conflict with local dwellers; rain patterns are more erratic because of climate change; agrochemicals, plastic, and waste pollute the land, rivers, and the ocean.

At the same time, traditional knowledge and land-use practices are lost and replaced with more commercial applications.

In that context, Sri Lanka's Forest Department and Department of Wildlife Conservation, with support from the World Bank's Ecosystem Conservation and Management Project (ESCAMP) is seeking new approaches to manage its land and natural resources better.

Over the last two years, a group of scientists and practitioners led by ESCAMP has collaborated with local communities and businesses to restore forests and habitats, increase the productivity of rangelands, alleviate human-elephant conflict, mitigate pollution, and generate new livelihood opportunities for residents.

This is no trivial task considering the multiple and often conflicting economic and political interests over land and its resources. But work is underway.

A landscape management plan prepared by the group has identified key natural resources and ecosystem services provided by the landscape to the economy, outlined main threats to longer-term prospects, and identified main economic sectors and stakeholders that can work together. It advocates to imbed a more integrated decision making into Sri Lanka's Government and institutions managing HKK landscape. A coordinating body, robust sectoral information, resolution of conflicting interests, and Government incentives to collaborate are being proposed for that.

International Union of Forest Research Organizations (IUFRO) and the Forest Department initiated a practical training on forest landscape restoration. Sri Lanka pledged to restore about 200,000 hectares of forest landscapes under the framework of the Bonn Convention and aims to increase the forest area to 31% of the island. IUFRO contributed to the restoration goals by funding this training that equipped over 40 practitioners with knowledge and practices of restoration techniques last month.

Just like pieces of a puzzle become a full picture, integrating economic activities - grazing and farming, hydropower generation, or nature-based tourism – within the ecological bounds of a watershed will help restore natural resources and generate additional socio-economic benefits. Countries like China, Ethiopia, Costa Rica, Sweden, Peru, Thailand, Zambia, and others have demonstrated that such an integrated approach to land use works better for the environment and people.

Rebuilding resilient and green economies in the wake of Covid-19 is challenging, especially at the initial stages. But Sri Lanka is well-positioned to put the pieces of the puzzle together and secure a more prosperous and safer future.
(Source: https://blogs.worldbank.org/endpovertyinsouthasia/sri-lanka-can-achieve-greener-and-more-prosperous-future)
---
(The writer is a Natural Resources Management Specialist.)
---