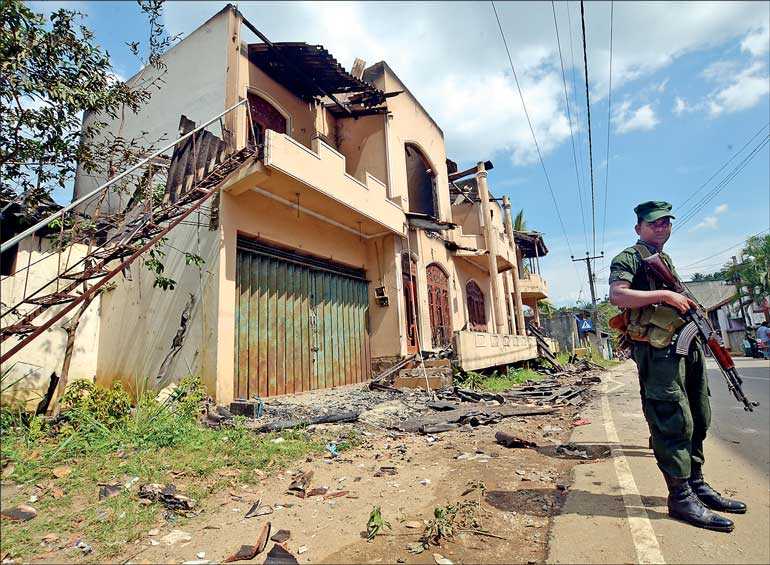 Sri Lanka has already experienced the horrific impact of such gossip-mongering and hate speech in the 2018 Digana anti-Muslim riots that hurt human life, and briefly crippled livelihoods and a vital economic sector, tourism. With National Geographic voting Sri Lanka as one of the best countries to visit in 2018, an influx of foreign tourists was anticipated. But such expected growth was thwarted by violence unfolded in Kandy, affecting a diverse range of tourism stakeholders – Pic by Shehan Gunasekara
---
By Dishani Senaratne  
---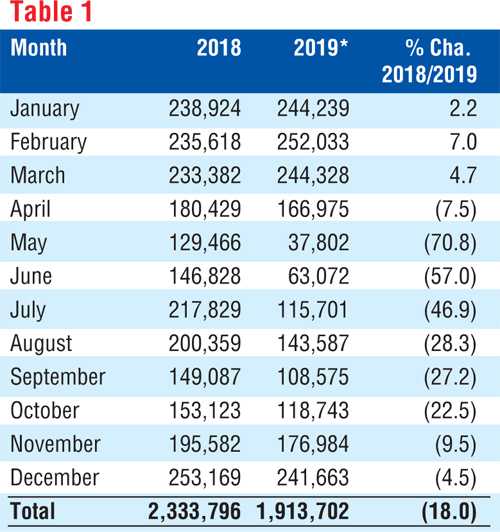 Is social media a double-edged sword? More recently, the outbreak of the pandemic precipitated a global explosion of misinformation and hate speech spreading faster than the virus, illustrating how social media is used as an instrument to exacerbate existing societal divides. 

Facebook Inc's past mea culpa for its involvement of hate speech is indicative of how this social media giant is struggling to swim upstream against strong recurrent waves of racism and xenophobia across the world. 

Sri Lanka has already experienced the horrific impact of such gossip-mongering and hate speech in the 2018 Digana anti-Muslim riots that hurt human life, and briefly crippled livelihoods and a vital economic sector, tourism. With National Geographic voting Sri Lanka as one of the best countries to visit in 2018, an influx of foreign tourists was anticipated. But such expected growth was thwarted by violence unfolded in Kandy, affecting a diverse range of tourism stakeholders.

Social media became a buzzword with the advent of Facebook in the early 2000s but the origins of

Internet networking sites dates back to 1970s. Shortly, a plethora of social media platforms turned the digital landscape upside down mainly due to their ease of connectivity, growing audience and instant communication. While Facebook continues to take the lead in terms of popularity not only in Sri Lanka but also across the world, these networks have constantly come under fire for amplification of hateful and divisive narratives.
Tsunami of racism and fear-mongering online
On 27 February 2018, several Muslim shops and a mosque in Ampara were reportedly attacked by Sinhalese mobs over the supposed mixing of vanda pethi ("sterilisation pills") in hotel food that was depicted in a video that went viral on the Internet. A 2018 probe report commissioned by Facebook of which the summary of the findings was released in May this year stated that this video which spread misinformation may have contributed to unrest and in the case of the restaurateur and others, physical harm. 

Amid simmering tensions between Muslims and Sinhalese, a Sinhalese driver succumbed to injuries following a clash between several Muslim youths over an incident of road rage in Teldeniya, Kandy, on 3 March. A Facebook post on 6 March by Ampitiye Sumanarathana Thero, a hardline Buddhist monk from Batticaloa, warned the government against "discriminatory treatment" of the Sinhalese, according to an Al Zaeera article written by Amantha Perera and Zaheena Rasheed. 

Leader of Mahasohon Balakaya Amith Weerasinghe who arrived in Kandy on the following day (who was later arrested in connection with Digana assaults) allegedly called upon his cyber community both on Facebook and YouTube to engage in the "long-overdue act of addressing the issue by thronging Digana town" which supposedly belonged to Muslims, the article further outlined. Adding fuel to the fire, many Facebook posts were widely shared urging followers to "kill all Muslims without even sparing children," as revealed in the said Facebook report.

These are only a few chilling examples from the tsunami of racist and fear-mongering online hate speech and dis-information which served as an eerie precursor of the wave of rioting that ensued. Within a matter of hours, anti-Muslim riots erupted in Udispattuwa and later spread to Digana and other areas.  The failure of Facebook to immediately counter online hate speech clearly helped spark outbursts of actual mob violence, as later acknowledged by Facebook Chief Executive Officer Mark Zuckerberg himself. 

Back in 2014 in the aftermath of the anti-Muslim riots in Aluthgama and Beruwala, a Centre for Policy Alternatives (CPA) study by Shilpa Samaratunge and Sanjana Hattotuwa brought into focus how the growth of online hate speech in Sri Lanka may not necessarily fuel recurrence of violence but could pose a range of challenges to sustaining long-term peace in post-war Sri Lanka. Regrettably, hopes by all, including the business community, for social stability and harmony were proven fatally wrong in the following years. With the military defeat of the LTTE, viewing the Muslim community with scepticism and distrust has intensified fuelling sporadic anti-Muslim attacks. 
Heavy financial toll 
The escalation of violence in Ampara and Digana in 2018 shook the country anew against a larger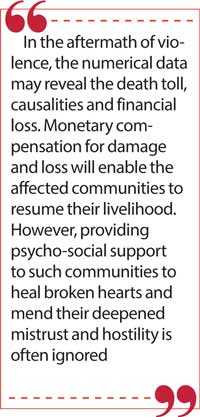 backdrop of intermittent incidents of attacks against the minorities in the post-2009 era. Amid the mob ferocity in Digana, the blocking of social media networks, preceded by the declaration of a state of emergency, triggered a sense of fear among the public, even more so among foreign tourists. Predictably, many tourists cut short their holiday plans and returned to their home countries. 

Worse, there was a surge in cancellation of forward bookings alongside a sudden fall in advance reservations. "The foreign tourists in my guest house panicked a lot because they could not contact their families back at home. So, we allowed them to make international calls free of charge from our landline [phone]to contact their families. But some could not even remember the phone numbers," a guest house owner in Nattarampota, a town approximately nine kilo metres away from the city of Kandy, recalled. He was describing how the social media clampdown led to communication blockage. 

"They wanted to know what was happening, whether to leave the city or stay. They use social media for news, like most of us. Without that, we did not know what was happening," he recalled. He noted that the social media shut down imposed as a measure to rein in false information and gossip invariably curtailed access to reliable information amid the crisis situation. 

In addition, e-commerce businesses were crippled by this social media shut down. "My cupcake orders went down overnight. I could use neither Facebook nor WhatsApp to reach my customers because I don't have a sales outlet," a home baker in Heerassagala lamented. Even though most people opted to circumvent the social media ban for personal communication, making online transactions were avoided for security reasons, an online accessories store owner based in Katugasthota pointed out.   

The Digana anti-Muslim assaults took a heavy financial toll not only of tourism industry workers but also of allied sectors who indirectly depend on tourism like trishaw drivers and street vendors, the then Sri Lanka Tourism Development Authority Chairman (SLTDA) Kavan Rathnayake was quoted saying in early-March 2018. 

"The service charge I receive is a big part of my income. I had to survive with my meagre salary for several months," a waiter at a restaurant in Kandy recalled the sudden financial shock at the time. "My shop was virtually empty because there were neither foreign tourists nor locals," the owner of a souvenir store in Peradeniya recounted.  

With such heavy blows to people's livelihoods mounting after the Digana riots, the Ceylon Chamber of Commerce (CCC), in a statement issued in the aftermath of the chaos, urged the authorities to take stringent measures to curb socially, spiritually and economically crippling communal tensions. In a bid to showcase normalcy, the 2018 Tri-nation T20 series was held in early March in Colombo under tight security. 

The stock market is a visible barometer of political stability and viable security conditions in a country. Inevitably, following the communal violence in Digana, the Colombo Stock Exchange (CSE) dropped to a three-week low while the All Share Price Index (ASPI) dropped by 29 index points. 
Tourism industry
Despite the initial economic setbacks posed by the Digana anti-Muslim rioting, the tourism industry swiftly bounced back, Kandy Hoteliers' Association President Rodney Armstrong recalled to Daily FT. Moreover, past instances of targeted violence against tourist destinations across the globe have not deterred travel enthusiasts from soon returning to such places. The relatively speedy recovery of Indonesia's tourism industry from the bloody 2002 Bali bombings is a case in point.  

The drop in foreign tourist arrivals from April to June 2018 reflects how the tourism industry, not merely Kandy, was badly hit by the Digana violence. Despite the tensions of the constitutional crisis later that same year, the gradual revival of tourism towards the latter part of 2018 attests how the Digana riots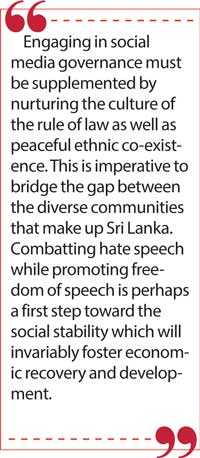 were perceived, at least in the eyes of tourists, as a one-off violent incident that is endemic in many parts of the world. That being said, the rupee dropped 16% in 2018, making it one of the worst-performing currencies in Asia.

The tourism industry which was reeling since early 2018 faced another rude shock with the 2019 Easter bombings that targeted the Christian community and tourists alike. In spite of efforts to rebuild tourism, tourist arrivals dropped drastically in mid-2019 due to safety concerns. The COVID-19 outbreak since early last year and resultant travel restrictions present unprecedented challenges to the already struggling tourism sector. 

In an attempt to resume tourism that is a lifeline for over half a million Sri Lankans who directly depend on it, a pilot project recently brought tourist from Ukraine albeit the move was embroiled in controversy for breaching of health and safety protocols. Table 1 shows the drastic sector fluctuations due to the instability.
The fragility of our social peace
The scale of violence unleashed by a few extremist individuals and organisations propagating online hate speech speaks volumes about the fragility of our social peace. Sadly, this phenomenon is not unique to Sri Lanka.

Facebook is continued to be used to incite violence against the Rohingya community in Myanmar, according to a 2018 human rights impact assessment commissioned by Facebook. A minority of users in Myanmar were seeking to exploit Facebook as a platform to undermine democracy and incite offline violence and that Facebook can and should do more to address this issue, the report further revealed.  

In July 2018, four months after the Digana riots, Facebook pledged to create partnerships with local civil society groups to identify mis-information for removal. However, social media was yet again blocked subsequent to the 2019 Easter attacks exposing how the battle against hate speech was easier said than done. Critics have often claimed that Facebook is relatively slow to remove offensive content partly because of lack of staff who is proficient in local languages despite recent attempts taken to recruit local staff.   

Unarguably, social and political unrest stemming from hate speech and disinformation is a barrier for economic growth, including the tourism industry. In other words, when the economy is shattered, everyone will face economic hardships, not just a particular ethnic or religious group. The grim statistics of Sri Lanka's economic downturn during the decades-long civil war manifests this simple yet deep truth that seems to have been overlooked in recent times.

In the aftermath of violence, the numerical data may reveal the death toll, causalities and financial loss. Monetary compensation for damage and loss will enable the affected communities to resume their livelihood. However, providing psycho-social support to such communities to heal broken hearts and mend their deepened mistrust and hostility is often ignored. 

Engaging in social media governance must be supplemented by nurturing the culture of the rule of law as well as peaceful ethnic co-existence. This is imperative to bridge the gap between the diverse communities that make up Sri Lanka.  Combatting hate speech while promoting freedom of speech is perhaps a first step toward the social stability which will invariably foster economic recovery and development.