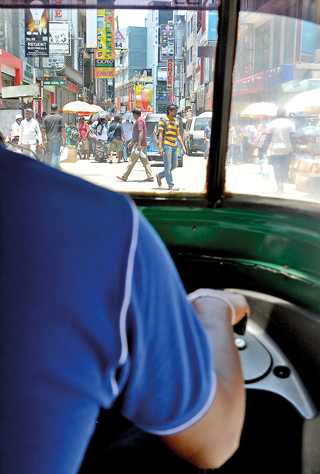 Rural labour is almost untouched in the process of capital formation and a considerable portion of our youth population makes their earning working as full-time three-wheeler taxi drivers, yearly records of suicide cases are not abnormal amongst rural farmers who are marginalised on the unreachability of knowledge, skills and resources. These backdrops accentuate the need for socially conscious innovations that can ably handle social complexities – Pic by Shehan Gunasekara
---
Working out on innovative routes when the ahead is blocked is an innate drive of human evolution. Taking this ahead, innovation has been the all-encompassing term in burgeoning business debates for a myriad of diverse reasons. This is since the success of any business purely depends on how competent they are to embrace innovations in their journey positioning themselves to be at the top of the game.

The logic simple – businesses are left with the stark choice – embrace the innovations and evolve or else die out. Subsequently, innovation has become common parlance for wealth maximisation and outperforming the competitive crowd which undeniably creates a slanted view on innovation.

Thus, it's clear that innovations are crying for the fray. Is innovation common parlance for wealth formation? Is it possible to discuss innovations without the poshest brands in the commercial sphere? Contrarily, could innovations be battling with pressing social issues keeping the money motives secondary? Could there be innovations driven by social missions? These concerns have caused a huge outcry. In light of these debates, this article brings social innovation into the limelight.


Social innovations – a different genre?

Some readers find it aberrant to learn that innovation could be led by social needs rather than profit motives. Led by the social sector (dominated by social enterprises and social businesses), thousands of experiments are happening to solve social problems in every corner of this world. What social innovations mean? Bending the money-centric truth behind conventional innovations, social innovations create a perfect blend of innovations with socially-consciousness to fix up pressing social issues.

In a subjective sense, unlike the profit motives behind conventional innovations, the core of social innovations is to bring novel solutions to life that can offer innovative solutions to resolve social problems such as rural poverty, youth unemployment, child malnutrition, etc. Thus, rather than adding artificial social flavour to present themselves visually and emotionally appealing for the respective audience, social essence is at the core of this genre of innovations. Therefore, for social innovations, creating a social impact becomes pivotal than wealth accumulation.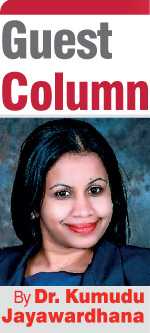 Besides, just as commercial innovations, social innovations could take different forms such as new services, new products, new platforms, new markets, and new business models. Below outlined showcases are living icons displaying the vast miscellany of social innovations.


Perfect soil for social innovations to prosper

All private sector, public sector, and social sector organisations indeed engage in creating positive social impact. Accordingly, social innovations are stemming from all these actors in social value creation. However, the evidences show that the social sector which is led by social enterprises and social businesses takes the forefront in the debate of offering innovative solutions for pressing social issues. What might be the reason for that?

In lieu of conglomerating profit, social ventures (e.g., social enterprises, social businesses, etc.) primarily intend on creating tangible social impact. The logic is simple. The core aspiration for their presence is nothing but battling social issues rather than pursuing profit. Thus, it is incredibly typical that social innovations meet the top fertile soil within these social ventures to prosper.


Social innovations – Some showcases from around the world

Hela Bojun Hala in Sri Lanka – New platform to empower rural women

Irrespective of the fact we live in the information age, the exclusion of women particularly in enterprising is pretty rampant. The situation is further heightened in rural areas in developing nations such as Sri Lanka where women have less access to formal mechanisms for skill enrichment. The situation has led most rural women to be dependent caregivers with limited access to make an independent living.

A bold socially entrepreneurial initiative by the Ministry of Agriculture – Sri Lanka, 'Hela Bojun Hala' offers a fearless resolution for the issue. The core of the issue is to create a community of women entrepreneurs who are very well armed with business competencies to manage their ventures in long run.

These are women-run food stalls and offer a variety of Sri Lankan traditional foods. In a stall, several women work together selling their foods and make their earnings by selling different traditional foods. Here, they get hands-on experience in dealing with end customers, offering novel and competitive products, maintaining quality, and building financial literacy which are the essentials to be successful entrepreneurs. The model is with enormous success today.


Aravind Eye Hospital in India – New model to prevent needless blindness

Less accessibility to affordable and quality health services for poor people has become a central issue in the world. Aravind eye care hospital in India was established with the mission of eliminating needless blindness due to cataract in rural Tamil Nadu.

Currently, performing around 250,000 cataract surgeries a year, it has made its way to be the largest eye care provider in the world starting from 11 beds in 1976. Its model is unique to offer the service for marginalised poor patients at free or largely subsidised rates (nearly 50% of their patients as it is reported) while maintaining financial viability.

How do they remain financially sustainable? Being the world's largest eye care provider, their high volume of patients has led them to reap the economies of scale just as in a production company. Accordingly, their model is crafted to utilise the revenue advantage on living their social mission - Serving the needy marginalised communities. Enrichening the social mission further, they have successfully established vision camps to screen rural patients, building their manufacturing facility to produce their intraocular lenses which have led to huge cost advantages in their enterprise landscape.


Hello Tractor in rural Africa – New service to revolutionalise rural farming

Among the top reasons behind the less productivity among rural farming communities, lack of access to proper farming machinery stays in the forefront. Investing in this disparity of resource ownership among rural farming communities, the core purpose of the social venture, Hello Tractor has been to help rural farmers who cannot afford their machinery in rural Africa.

The basic concept that this enterprise promotes is the co-sharing of tractors throughout agricultural communities that cannot afford their machinery. Strategising on "tap and ride" technology used by well-developed vehicle rental services, they have built a network of farmers who are willing to use and pay the tractors in their field farming. Using cutting edge technologies such as IoT, cloud, and AI, these disadvantaged farmers are linked with tractor owners. Here, rural farmers can arrange their service via text messages and the software links the marginalised farmers with the tractor owners.

This has gained increased attention with the tag "Uber for farming" and revolutionised rural agriculture by providing equal access to machinery specially for the disadvantaged farmer groups who do not have access to proper farming machinery.


GRET Nutrimad program in Madagascar – new product to fight child malnutrition

Child malnutrition in rural areas is not a new social issue. As per the health statistics, in Madagascar, almost half of the children under the age of five years old are victims of malnutrition causing plentiful physical as well as mental growth issues among them. Addressing this phenomenon, targeting kids between 6-24 months, GRET developed an innovative solution to fight malnutrition – 'Koba Aina' which is an enriched flour product.

Additionally, they have developed innovative distribution models to distribute the product among the needy communities which have resulted in reaping huge cost advantages. Significantly, these cost advantages directly facilitate the programme to present their complementary food more affordable for the needy communities. Taking these initiatives further, they have successfully launched programs such as setting baby restaurants, educational programmes in the poorest districts. This has been commended as a quite innovative product purely driven by social anticipates.


Conclusion

Innovations are crying for the fray! Bringing this debate fore, many view that 'innovations' should be revisited given their power of acting in a broader spectrum rather than being mere driving forces of wealth accumulation. Reflecting the power of social innovations, the showcases demonstrate the significance of being out of the frame to create palpable social impacts.

Reflecting the Sri Lankan context, to mention a few, rural labour is almost untouched in the process of capital formation, a considerable portion of our youth population makes their earning working as full-time three-wheeler taxi drivers, yearly records of suicide cases are not abnormal amongst rural farmers who are marginalised on the unreachability of knowledge, skills and resources. These backdrops accentuate the need for socially conscious innovations that can ably handle social complexities. And, the outcry is getting bigger this time!
---
(The writer is a Senior Lecturer in Entrepreneurship at Department of Management Sciences, Faculty of Management, Uva Wellassa University of Sri Lanka and can be reached via kumudu@uwu.ac.lk.)
---