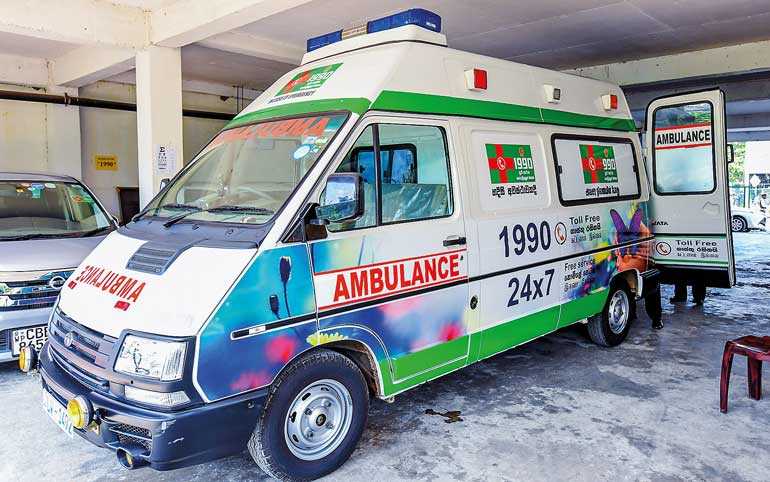 Clear indicators, a responsible Minister who is effective in communicating the success stories as well as the performance measures, and the free publicity at the outset thanks to the GMOA appear to have contributed to the success of the 1990 service
The 1990 ambulance service is perceived as a great success. Though it commenced operations amidst controversy, with the GMOA alleging all kinds of conspiracies and harms to patients, it is now seen as a shining achievement.

This contrasts with other services such as insurance for school children and the enhancing of the quality of certain services such as the issuance of consular attestation for certificates required in foreign countries. Awareness of the new services and service enhancements appears low. They are not (yet) perceived as successes.


Failure to define success

It is common sense to see lack of awareness of a service or a service enhancement as a failure of communication. But there may be a prior failure: the failure to define success.

The 1990 ambulance service was started in two provinces in July 2016 and gradually scaled up. The Eastern Province, one of the least developed regions, will be the last to be served. Performance has always been defined in terms of average response time, which is under the control of the system, and not in terms of curative outcomes. The response time for the densely populated and influential Western Province (8 minutes and 23 seconds on average) is reported separately from the other rest of the country (11:25 minutes).

Clear indicators, a responsible Minister who is effective in communicating the success stories as well as the performance measures, and the free publicity at the outset thanks to the GMOA appear to have contributed to the success of the 1990 service.

In contrast, many new and enhanced Government services lack clear indicators of success. In some cases, the responsible authorities have defined success unrealistically and counter-productively.


Wrong definition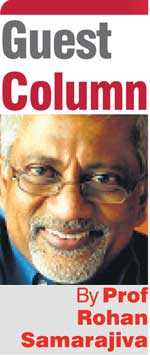 For around 10 years, vehicle revenue licenses have been issued through a computerised system. In 2009, the total stock of private vehicles in Sri Lanka was around two million. Today, it is over seven million. Almost all vehicles are licensed annually using the computerised system. That means over 25,000 transactions per working day, on average. The service is offered in Divisional Secretariat offices, close to the citizen.

There are three ways to obtain a vehicle revenue license: first is by going to a Divisional Secretariat Office and dealing with an official behind a desk; second is by using a kiosk in a government office (introduced in the Northern Province); the third is online from any location. All three modes use the same backend system.

For some inexplicable reason, those who initiated this system defined success as the percentage of persons obtaining licenses online from their homes or other locations. This unrealistic definition has been arrived at without proper understandings of how many citizens could practically use the remote online mode and about how humans adopt complex systems. Government officials who make these decision have subsidised online access and computers. They are also likely to have desktop or laptop computers in their homes. None of this is necessarily true for normal citizens.

According to the After Access research study recently published by LIRNEasia, only 37% of the population between the ages of 15 and 65 had used the internet by end 2018. That is around five million people. Of these, only 30% (around 1.5 million) had used government services online, defined in the loosest possible manner. This number includes people who have just visited a website. Of this, only 14% (105,000 computer owners and 125,000 who do not own computers) have "got something done" (more than just finding information) at a government site. Even if all 1.5 million who have used government website are converted to obtain revenue licenses online, that would not come close to the seven million who are the potential users.

Most people access the internet, not through desktop or laptop computers but through smartphones. So if 37 percent of working-age people have smartphones, and that is more or less the same percentage using the internet, we have to conclude that only a very small number are in a position to use a conventional computer and printer to obtain their revenue licenses online.

We could design the revenue license renewal process in a way that would be mobile-first. Problems such as printing the temporary license would be addressed. Multiple payment options, again optimised for smartphones, would be provided.

But given there are seven million vehicles that need revenue licenses each year and far fewer citizens using their smartphones to access government services, we need to define success realistically. We have to put more effort into making the transactions smooth and efficient, rather than rigidly insist on the pure online mode.


What the private sector does

In the private sector, suppliers are more sensitive to the needs of users. One of the earliest and most successful online services was E Channelling. Here, appointments were made on a single computerised system but multiple modes or "doorways' were made available to customers. They could use a call centre. They could make the appointment online. They could go to a pharmacy and get someone to obtain the appointment for them. They could pay the pharmacy in cash, use a credit card on the web or put it on the mobile bill or deduct from prepaid account when using the call centre.

E Channelling did not define success in terms of how many people made appointments online. It measured success in revenue and profits. If people made their appointments in the traditional way, standing in line at the channelling centre, E Channelling would not make any money. That would be failure. Use of any other mode would be success. Some modes may yield less profit than others (or may even be loss making), because of commissions that had to be paid or costs incurred. But that would be part of the overall business plan. Give the customer what they want; and then gradually move them to the optimal modes.

Why were the designers of E Channelling so solicitous of the customer? Because they had to be; because if they did not, the customer would not give them business. Because competitors were waiting in the wings. And why were the designers of government services not so sensitive? Because the government culture is supply focused and inattentive to what the user wants.


What should be done

Let the backend system be optimally designed and operated. Create opportunities for multiple ways of accessing it. Get away from the fixation on online access from home, but allow that too. Design mobile-optimised interfaces. Provide drive through kiosks and multiple payment options. Have separate lines for complicated issues that cannot be dealt with through the above interfaces and for people who want to do simple renewals the old-fashioned way. The inconvenience of the latter will drive greater use of alternatives (think how people use ATMs and counter service in banks).

After carefully considering security and other issues, permit super markets to provide an interface that will make life easier for a customer. People pay their utility bills at these places; why not this annual transaction too? Give them the opportunity and the financial incentives. Competition among different modes can improve service quality, but even more, can drive adoption.

The current revenue license system is already a success. Handling close to seven million transactions a year is by itself an achievement. The focus now should be on making the service more efficient and customer friendly. Even today, new functionalities such as allowing a police officer to remotely verify whether the revenue license is valid exist, though not well publicised.

And define success accordingly: report old-fashioned license renewals and the multiple alternative modes and the new functionalities. Get rid of the pasting of revenue license copies on windscreens. Run a good communication campaign to tell the stories of people who saved time by using the new modes of license renewal. When we know what success is, it's possible to communicate it.