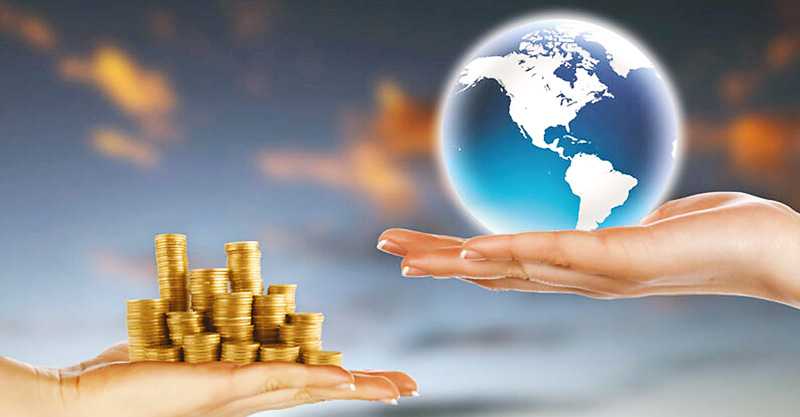 There is a wave of criticisms on MBAs around the world. Especially after the global credit crunch and the collapse of giants led by MBAs, this negativity has gathered momentum
---

It is a chaotic time we are going through in combating a contagion. In converting an obstacle to an opportunity, future-oriented managers have started getting more actively involved in sharpening their capabilities. The qualification titled Master of Business Administration, simply known as MBA has always been a sought-after qualification by managers local and global alike. Though it deals with management than administration, the much-accepted popular term is MBA than MBM. Today's column is an attempt to ponder the nature and features of a preferred MBA with Sri Lankan context in mind.


Overview

The evolution of MBA is an interesting one stemming from the much-criticised scientific management advocated by Henry Taylor and others. It is a response to growing industrialisation where the need arose to equip managers with higher knowledge and skills. The conventional approach was to 'learning by doing' with more hands-on focus. Yet, the requirement of a formal approach of managerial development was much felt.

It was first a Master of Science in Commerce from the Tuck School of Business of Dartmouth College, USA, the predecessor to the MBA. It was in 1908 that the first MBA program emerged from the Harvard Graduate School of Business Administration, USA. The term Executive MBA (EMBA) came to front in 1943 when the Booth School of Business of the University of Chicago offered it for working professionals as opposed to full time students.

The first MBA outside the USA emerged in Canada in 1950 where the Ivey Business School of the University of Western Ontario started offering it. It was soon followed by the University of Pretoria in South Africa in 1951. The first MBA offered in Asia is known to be at the Indian Institute of Social Welfare & Business Management (IISWBM) in Calcutta in 1953. This is even before the Europe, as the first MBA there began in 1957 at the INSEAD, France.

The Sri Lankan scenario with regard to an interesting one. It began with the initiatives of the Vidyodaya campus with the Faculty of Arts offering a masters qualification in commerce and finance in the late '60s. It was in 1981 when a Division of Postgraduate Studies was set up at the Faculty of Management Studies of the University of Sri Jayewardenepura. There was a solid collaboration under CIDA with two Canadian universities, viz., Ottawa University and Carleton University.

The upgrading of it took place in 1986, where the pioneering MBA provider was born as the Postgraduate Institute of Management (PIM). Subsequently, Faculty of Management and Finance of the University of Colombo became the second MBA provider in Sri Lanka. Today, there are almost all state universities are offering MBAs. Additionally, there are many non-state higher education institutes also have their own MBAs or franchised ones from overseas universities.


Whither MBAs

There had been many conversations on the changing face of MBA, the sought-after qualification among managers. It has been hailed as a competency builder on one hand and hacked as a money spinner for mushrooming institutions. I read with interest the constructively critical insights by Dr. Rakesh Khurana on elite Harvard MBA. It reminded me of Henry Mintzberg, the veteran management thinker who was also critical about the typical MBAs on offer.

'From Higher Aims to Higher Hands' is the title of the treatise of Dr. Rakesh Khurana. He shows that university-based business schools were founded to train a professional class of managers in the mould of doctors and lawyers but have effectively retreated from that goal, leaving a gaping moral hole at the centre of business education and perhaps in management itself. He clearly calls for reforms in management education. His criticism of Harvard MBA as a 'uni-polar' MBA as opposed to being a 'multi-polar' MBA is worth reflecting.

According to Khurana, a 'uni-polar' MBA trains managers to have lucrative carriers in multinationals and large conglomerates. Instead, a 'multi-polar' MBA should prepare the candidates in becoming entrepreneurs, setting up SMEs in fostering innovation and partnerships in offering best-cost solutions. It gave me a sense of satisfaction, as the MBA we offer has the scenario of making one out of five of its recipients, entrepreneurs. In fact, we want to make this ratio doubled through the initiatives of the Business Incubation Centre.

The most recent comment on MBAs came from Elon Musk, the dynamic business tycoon of SpaceX and Tesla fame: "There might be too many MBAs running companies." In his view, the 'MBA-isation of America' limits the creation of innovative products and services. Of course, there were many previous criticisms on MBA as well.

'Management is a practice. And you learn management by practicing management. Experience is critically important. You do not become a manager in a classroom, and you certainly do not become a leader in a classroom. Leadership is earned on the basis of people who choose to follow you. It's not granted or anointed by some holy water granted in a school." These are the very words of Henry Mintzberg, Professor of Management, at the Desautels Faculty of Management of McGill University in Montreal, Quebec, Canada.

As observed by Harry Costin, 'Mintzberg provides a useful distinction between business and management. He argues that MBAs teach the fundamentals of business functions, not the practice of management. What is lost in the discussion is that M.B.A. literally means Master of Business Administration, and therefore, even following Mintzberg's argument, the degree does not disguise what it is really about. In essence, the term MBA itself is viewed as a misnomer.

There is a wave of criticisms on MBAs around the world. Especially after the global credit crunch and the collapse of giants led by MBAs, this negativity has gathered momentum. I myself have heard from CEOs lamenting that some of their MBAs know a lot of theory but sadly lack the practical approach in applying them into real issues.

Taking this issue into a broader perspective, an ongoing debate in the USA has even reach a point to say that MBA awarding business schools have an identity crisis. I am confident that we will not allow that to happen to us. Yet, it is better to be proactive than being reactive.


Selecting the 'right MBA'

There was a time when we ask in selection interviews, whether the candidate is having an MBA. Now, we ask the question from where he/she is having the MBA. It speaks of volumes with regard to the proliferation of MBAs in Sri Lanka. I will not get into the debate to arguing what is fake and what is authentic with regard to MBAs being offered in Sri Lanka. It is sensible to have a strategic and structured approach in selecting the 'right MBA'.

I would detach myself being the current leader of the pioneering MBA provider in Sri Lanka, in discussing the nature and features of a preferred MBA. Also, I would take the standpoint of Michel Porter, the strategy stalwart who emphasises, that the 'best' is a subjective term. You can always ask, 'best' in what? As much as there is a market for a Mercedes Benz, there is a market for Maruti Suzuki. There can also be a Lexus with awesome features at an affordable price.


Seven reasons to review

Having observed the bouquets and brickbats offered to MBAs offered in Sri Lanka, let me propose seven reasons that will be relevant in selecting the 'right MBA'. It is an attempt to shed some light where there is a jungle of confusion, particularly in the new generation with regard to quality, quantity, and quest.


Reputation

Is the MBA provider a reputed institution? Is it having any accreditation as a recognition of its endeavours? Association for Advanced Collegiate Schools of Business (AACSB) is the most prestigious accreditor in the world that has only accredited less than 5% of the business schools in the world. Ranking is another way of looking at it but owing to many subjectivities, it has a lesser appeal in the Sri Lankan context. The reputation of the resource personnel is of much higher significance here. For an example, a person with both corporate experience and scholarly credentials will have a higher appeal.


Reliability

Is the institute that offers the MBA a stable and sustained one with significant pass success? Has it been consistent in commencing and finishing courses on time? Has it got a panel of resource personnel who are consistent and continuing? The variation between state sector establishments and non-state sector players might appear here.


Relevance

This is a critical factor in the Sri Lankan context. As we live in a 'glocal' world, we need global reach with local roots. It is a subtle balance that is required to cover both globally and locally relevant contents with continuously being current.


Rigour

This is a factor that some may overlook for convenience. I go with the adage, 'no pains, no gains'. A truly transformational experience requires rigour in forming the MBA learners to unleash their potential. Pacifying them with an easy path and overly marketing the ease and convenience of doing an MBA has created lower standards.


Reach

A good MBA program provides an opportunity to network with many managers representing multiple fronts. The strength of its alumni speaks volumes of the success of an MBA. This is where the MBA provider can be a 'leader-breeder' in having a galaxy of star executives. It is where the words across the business world matter with a preference to an MBA where the majority of top CEOs have studied.


Response

This can be often misunderstood as just customer care. It can be a nuisance to receive SMSs regarding special discounts on MBAs and complementary offers, etc. I would say the crux of the matter deals with releasing results on time, promptly attending to learners' queries and providing necessary information when requested. A solid backbone of effective administration matters here.


Research

This is a debatable point around the globe. Sad to note the less emphasis on research by some MBAs making them rather course-driven depriving the learners the opportunity to apply what they have gathered in the classroom to a workplace. Research can appear in many forms, such as case studies, skills-development projects, entrepreneurial projects, puzzle-solving with theoretical frameworks, etc. A sound footing on research showcases the significance of an MBA with depth and breadth. When I ask the question, what was your MBA final project and if one struggles to give a clear answer, it clearly shows the level of emphasis on research.

The above seven 'R's will give some reasonable insights to review with regards to the 'right MBA'.


Road ahead

As the revered religious text Dhammapada begins, 'Mano Pubbangama Dhamma, Mano Setta Manomaya' (Mind is the forerunner for all success). I am humbly happy that I coined the concept of MBA as Mind Before Action. It is an invitation to transform from a task executor to a thinking executive. It is also a challenge to shift from a mere practitioner to a mega professional. With a right blend of knowledge-set, skills-set and values-set, the way forward can be indeed promising and productive. The challenge is to select the 'right MBA'.
---
(Prof. Ajantha Dharmasiri, former Director of Postgraduate Institute of Management, can be reached through [email protected], [email protected] or www.ajanthadharmasiri.info.)
---