If only those in charge of rebuilding our economy, read and follow, some of the work done by the world famous Nobel laureate Peruvian Hernando de Soto, our country does not have to face bankruptcy.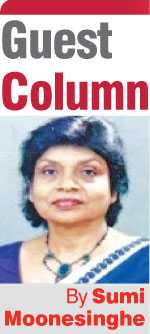 US presidents from both major parties have praised de Soto's work. Bill Clinton, for example, called him "The world's greatest living economist" [72], George H.W. Bush declared that "De Soto's prescription offers a clear and promising alternative to economic stagnation…" [73],

Bush's predecessor, Ronald Reagan said, "De Soto and his colleagues have examined the only ladder for upward mobility.

The free market is the other path to development and the one true path. It is the people's path… it leads somewhere. It works." [74]

His work has also received praise from two United Nations secretaries general Kofi Annan – "Hernando de Soto is absolutely right, that we need to rethink how we capture economic growth and development" [75] – and Javier Pérez de Cuéllar – "A crucial contribution.

A new proposal for change that is valid for the whole world" [76]. If only our lawmakers can raise much needed capital by converting the vast extent of dead assets owned by the Government, to live capital, and bring in to the tax net the vast informal economy, by granting them bankable assets, poverty alleviation can easily be achieved.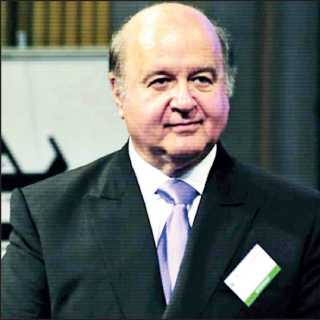 Nobel laureate Hernando de Soto
---


President Ranasinghe Premadasa is our only leader who understood the real problems of the needy downtrodden section of our people, he introduced the Janasaviya program, headed by famous Susil Siriwardena with of course one of the greatest public servants of our country, who was his treasury secretary in the driving seat, our country saw the birth of one million low cost housing program funded by a lottery. President Premadasa's brainchild, the Gam Udawa, a scheme to take the city to the villages, opened the doors for the far away villages to see for themselves how a decentralised government can work efficiently and effectively.

In 1990 as president, Premadasa rehabilitated the JVP insurgents some of who are cabinet ministers. Even now with very little contribution to assist the needy but their screaming voices have only disrupted the progressive measures brought about by any right wing government.

The Millennium Challenge Corporation (MCC) Compact being the latest casualty.

Hope and pray our present President will be guided by the noble triple gem to forge ahead with all progressive schemes to pull us out of the abyss post-COVID, and not declare us a bankruptcy.

Over to you, our visionary economists, treasury secretaries and central bankers, follow the likes of de Sotto! Over the last 30 years, our law makers used this brilliant idea of Janasaviya, to introduce a vast number of unworkable solutions that only helped them to remain in power or to come to power. Since President Ranasinghe Premadasa's brutal assassination on 1 May '93, poor have become poorer and the corrupt have ruled the roost.