---
"A little bit of good can turn into a whole lot of good when fuelled by the commitment of a social entrepreneur" – Jeffery Skoll
---
With the world focusing more on creating a positive impact on society and the environment rather than financial returns, the concept of social entrepreneurship is breaking barriers and coming forward.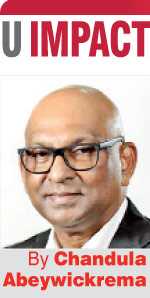 Social entrepreneurs are those who operate businesses with the main objective of creating a social, environmental or cultural impact while also creating returns to ensure sustainability. Since the term "social entrepreneur" may sound limited to some readers, social entrepreneurs are often known as "impact entrepreneurs" as well.

There are many successful social/impact entrepreneurs in the global market who have created enterprises that do not just focus on making financial returns but mainly focusing on creating impact. A few examples are Bill Drayton (Founder of Ashoka – Innovators for Public), Mohomad Younus (Founder of Grameen Bank), Blake Mycoskie (Founder of TOMS), Arunachalam Muruganantham (Social entrepreneur who created a low cost sanitary pad making machine)

A major barrier for the emergence of social/impact entrepreneurs in Sri Lanka is the lack of available capital to either start or scale. The country has for a long time been familiar and has become comfortable with debt capital however due to the high cost of debt this is not the ideal source of fundraising for entrepreneurs in the MSME sector. An alternative to combat this issue is private equity however there is a clear lack of supply for private equity in the market for social entrepreneurs.

Many would think that social entrepreneurship is only happening in powerful countries. But Sri Lanka also has its own success stories of social entrepreneurs. All of these social enterprises are fuelled and supported by Lanka Impact Investing Network (LIIN), who co-founded the TV reality show known as 'Ath Pavura' focusing on providing equity for MSME social entrepreneurs in the country.

'Ath Pavura' was modelled in the style of the globally acclaimed 'Shark Tank'. Although the investors or 'Sharks' in 'Shark Tank' are showcased as ruthless investors who are expecting financial returns the investors on 'Ath Pavura' or the so called 'Tuskers' take a more nurturing role to invest and provide support for grassroot level entrepreneurs who are focusing on creating social, cultural and environmental impact and contribute towards the development of their communities. With approximately Rs. 22 million funded in entrepreneurs in various industries 'Ath Pavura' spanning two seasons was rated as the number one business program in the country.

In light of the Global Entrepreneurship Week (GEW) we'd like to celebrate the social entrepreneurs who have been supported through 'Ath Pavura' and LIIN by sharing their stories that have created impact. The following are a few examples of supported social entrepreneurs.


Eco Feel Foods Ltd. – 'Dryzy'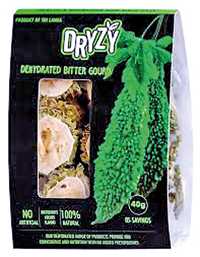 Eco Feel Foods is a social enterprise started by Ravinath Samaraweera in Matale (Kandy District). It was established to promote organic farming and support the livelihood of rural farmers. Eco Feel specialises in dehydrated fruits and vegetables which they sell under the brand name Dryzy. Almost 90% of their sales are in bulk to the export market and recently they introduced a consumer pack of dehydrated fruits and vegetables to enter into the retail segment so that individual consumers in Sri Lanka have the opportunity to taste local grown organic fruits and vegetables.

Eco Feel has been able to create a steady supply of produce and impact the livelihood of rural farmers by creating a farmer network known as the Organic Growers' Association which presently includes over 350 farmers in the Central Province region.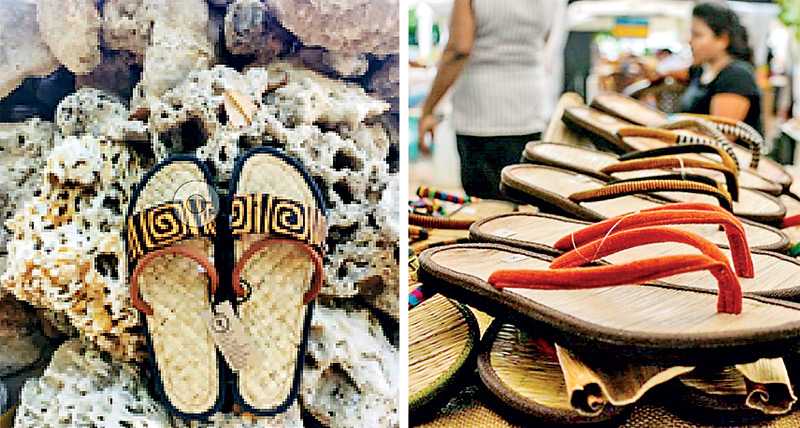 Sena Eco Ltd.

Sena Eco, founded by M.M. Edirisooriya who operates the business along with his daughter Lakni, is the one of the very few players in the market focusing on organic footwear products. Sena Eco produces and sells slippers made from reed mats and an Ayurvedic slipper which is 90% biodegradable. Sena Eco's Ayurvedic slippers contain an Ayurvedic element within the slipper and is ideal for those with foot rashes and other skin diseases. There are stones embedded within the slipper which contacts pressure points on the sole of the foot. Sena initially started with manufacturing PVC slippers and was distraught at the environmental damage created by the rubber products and thus introduced this new line of eco-friendly slippers.

Sena Eco's manufacturing facility is situated in Battaramulla and the workforce consists of 90% of single mothers who are given flexible work hours so that they are able to work during the school hours and are able to leave once school is over to spend time with their children.



Aayu Healthy Food Ltd.

Aayu is a healthy breakfast food outlet founded by Chameera Perera. After witnessing the lack of consumption of healthy meals by the Sri Lankan community for breakfast, Chameera started this venture to provide an easy method for Sri Lankans, especially the working crowd and school-going children who do not have time to consume home cooked meals in the morning.

Aayu initially started selling healthy breakfast items from its outlet in Angoda where it established a drive-through system so that customers could purchase their meals in less time on the way to work/school in the morning. Aayu expanded its operations by selling meals through food trucks situated currently at Marine Drive and Rajagiriya. Customers are able to obtain their breakfast from these food trucks spending a maximum of two minutes to collect the meals. With a long-term vision of being the pioneer in promoting healthy wellness lifestyle in the country Aayu is now in a position to expand its healthy food trucks to other major areas in Colombo.


Euro Strong Ltd.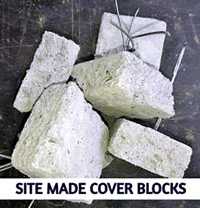 Euro Strong kicked off by receiving the initial seed capital from an investor from 'Ath Pavura' and is now showing significant promise.

Chamara Saumyasiri, a civil engineer by profession, founded Euro Strong, a company manufacturing concrete cover blocks using waste PET bottles, thus finding a way to minimise the damage done to the environment through plastic bottles and using them in his product.

Euro Strong has now completed orders to companies which are undertaking major construction projects in the heart of Colombo and in the Northern Province and is working with a long-term vision towards being the best eco-friendly material manufacturing company in the country.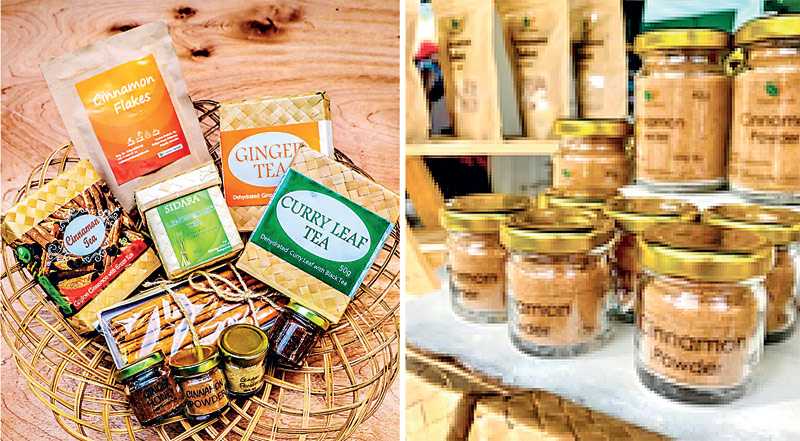 Ceylon Herbals

Ceylon Herbals is a social enterprise based in Kegalle producing a range of natural tea blends, spices and other cinnamon-related products. Founded by Uditha Samarasinghe, Ceylon Herbals sources its products from small-scale farmers in the region and has provided employment opportunities to 10 women in the area.

Uditha started Ceylon Herbals in 2015 with the vision of producing healthy natural beverages to reduce the effect of non-communicable diseases with the help of household women in rural areas. The packaging used for the products is biodegradable and handmade by home-based workers from Kegalle. Ceylon Herbals mainly showcases its products at Good Market and also supplies to orders received.


SMP Global Ltd.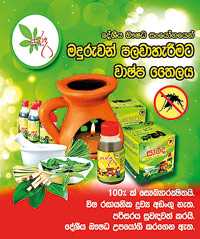 SMP Global, founded by Kanthi Sriyalatha, is based in Kegalle and specialises in the production of eco-friendly and chemical free mosquito repellents. SMP Global sells its products under the brand name 'Sarada Products' mainly to Ayurvedic shops around the country. Sarada Products has two main products: Ayurvedic mosquito stick and Ayurvedic mosquito repellent oil for which Kanthi has a patent. Kanthi identified the serious issue of dengue in her area and wanted to work towards coming up with a chemical-free solution to drive away mosquitoes, thus coming up with Sarada Products. Sarada Products was recently able to obtain an order from Arpico Supermarkets which is a significant milestone in its journey. The clay pot holder used for the mosquito repellent is manufactured by a person with disabilities and the other 10 employees are single women from her area.


D&D Creations Ltd.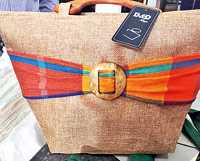 D&D Creations is a social enterprise founded by Inoka Liyarachchi in Dodangoda and is in the business of manufacturing eco-friendly handlooms and batik bags. Inoka learned the trade of stitching bags at home through a television program and perfected the skill by practice, after which she was able to teach this skill to the rural women in her area to provide them with a steady source of income along with a skill to take home. Currently they employ 15 low income women from her village.

D&D currently supplies to major retail outlets such as NoLimit. Inoka's vision is to expand her business and by doing so increase the capacity for D&D to provide more rural women the opportunity to earn a steady income as well as a trade that they can excel in.


Lineja Enterprises Ltd.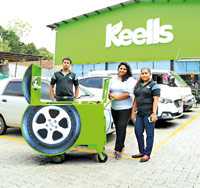 Lineja Enterprises entered the market with an innovative product to tackle the issue of water wastage. Lineja's founder Thanuja Samarawickrema was able to invent a portable car wash machine which uses a significantly less amount of water when compared with a traditional car wash.

According to her, while a traditional car wash uses approximately 120 litres to wash one car, her machine is able to do this with only 20 litres of water. Her innovation is placed at a number of leading supermarket outlets and other premises. Operating under the slogan 'Save time, Save water,' her future plan is to expand operations by introducing her machine to apartment complexes and other suitable locations


Thuru Viyana

As the name suggests Thuru Viyana aims to make tree planting and forest farming easier in the country. Under the leadership of its founder Jayantha Balasinghe, Thuru Viyana sells mature trees and plants at affordable prices. The selling of mature plants increases the chances of its survival once they are sold to other households when compared to selling them at a more infant stage.

Thuru Viyana has supplied to many tree planting projects implemented by corporates and continues to encourage tree planting to combat the issue of deforestation. Recently Thuru Viyana engaged in the biggest tree planting project in the country during the COVID-19 period, planting 50,000 trees along the Colombo-Galle Highway.


Actimo Horticulture

Actimo Horticulture founded by Stanley Reginold is a social enterprise working in the agricultural sector producing natural fertilisers for the use of farmers. Stanley who has nearly 20 years of experience in the agricultural field creates natural fertilisers with a balanced blend of nutrients for healthy plant growth in order to reduce the usage of synthetic agri chemicals. By providing a natural alternative, Actimo promotes its products with the ultimate objective of improving soil health, plant and human health in Sri Lanka. Furthermore, in addition to its natural fertilisers Actimo also provides 'plug plants' to its customers to promote planting in the urban areas.


The way forward

An immense amount of work is yet to be done to create a thriving social entrepreneurship ecosystem in Sri Lanka. The very first of this would be learning and communication. The concept of social entrepreneurship needs to be communicated to the youth in the country. There needs to be motivation for innovators to come forward and create social enterprises. But for this motivation to take place major players both in the private and public sector need to take a lead role in creating the ecosystem by providing access to capital, mentorship, capacity building and handholding, support etc. specific to social enterprises.

In addition to this consumers and customers also need to support local social entrepreneurs. Giving preference to local social/impact entrepreneurs when it comes to purchasing goods and services can go a long way not just in terms of motivation but also in terms of making a difference. As the first part of quote at the beginning of the article states, 'a little bit of good can lead to a whole lot of good'.


Conclusion

There is no argument about the importance of entrepreneurship which will be able to lead the economic growth of the country. However social/impact entrepreneurs will not only be able to take the lead in economic revolution but also in social, environmental and cultural revolution. Locally-owned social enterprises will be able to involve the communities in their activities and give a sense of self-identity and motivation for the younger generation to work towards helping the society and environment while also contributing towards the economy. Economic growth is insignificant if it results in social, environmental and cultural degradation. The above entrepreneurs are an inspiration for the following message who despite the challenges the modern world has brought us in the form of COVID-19, have been able to survive and storm through the barriers by showing business resilience, which the country sorely needs.

During this GEW by sharing and celebrating the stories of these social entrepreneurs we hope to create encouragement and motivation among the Sri Lankan community to celebrate entrepreneurship. "Grow local, support local, enrich the society and environment, and lead the economic revolution."