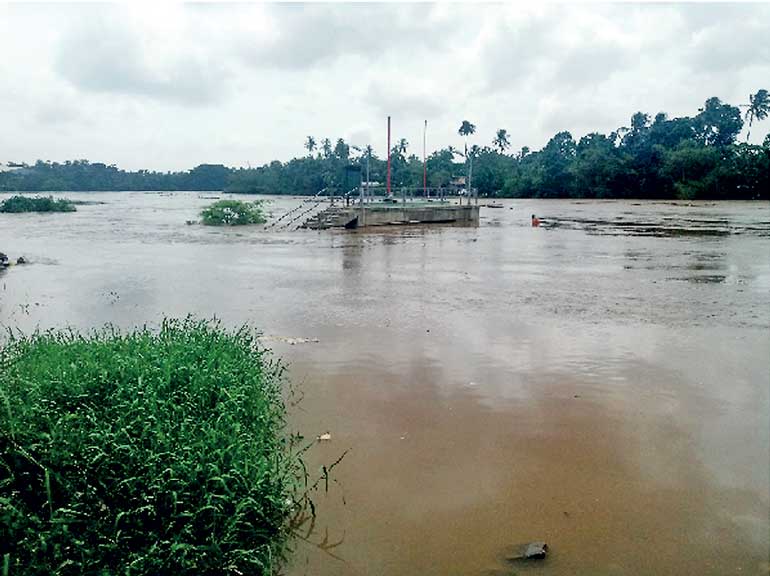 Climate change has posed many threats to the world and these threats seem to be increasing gradually. Increased frequency of floods and droughts, rising atmospheric temperatures, rise in sea level due to glaciers melting are widely accepted as real consequences of climate change and the list goes on. Sri Lanka has not been spared this fate and during the past few years, even we have observed unusual weather patterns creating massive floods. Kelani, Gin, Nilwala and Kalu Ganga generated recurrent floodwaters causing significant damage to the economy. The list goes beyond just these four rivers as many other rivers also overflowed during heavy downpours, causing damage to lives and property. Conversely, the frequency of prolonged drought periods in certain parts of the country has also increased. The agriculture sector suffered greatly due to these droughts either through crop damage or reduced yield. The soaring price of coconut in the current market is one such example. Export agriculture products such as tea faced quality issues. Scarcities of drinking water were also reported in some districts.


Effects of reservoir sedimentation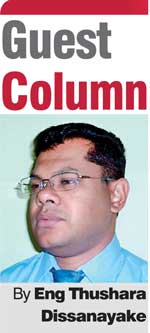 Although we are focusing on floods and droughts, very little attention is currently being paid to reservoir sedimentation caused by catchment soil erosion. One reason behind that is the difficulty of sediment quantification as it involves costly methods like bathymetric surveys. According to sources at the Mahaweli Authority, the entity in charge of Mahaweli system reservoirs, a bathymetric survey has so far only been carried out for the Randenigala reservoir. Reservoir sedimentation is an issue faced the world over. However, as a country which heavily depends on reservoirs for a multitude of uses, the question is whether we can take our reservoirs for granted. Flood mitigation, reliable water supply for agriculture and human consumption and hydropower generation are some of the main benefits we obtain from our reservoir system.

Although sedimentation cannot be completely avoided, the rate of sedimentation is of vital importance as it is proportional to the decrease of active storage capacity of a reservoir. Higher the sedimentation rate, shorter will be the active life of a reservoir. According to a recent study done by the writer, the soil erosion rate in the Mahaweli upper basin indicated an increasing trend. With the climate change, rainfall intensities have increased and higher intensity rainfall escalates the soil erosion process. This issue is further aggravated by improper land use and other human practices taking place in reservoir catchment areas. Overall, the consequences of reservoir sedimentation would affect many sectors of the country. Therefore, it is imperative that we focus on the issue of increased soil erosion and the resultant reservoir sedimentation as the consequences if we do not take timely action are potentially devastating.

Constructing reservoirs is one of the most effective structural measures that can be taken to mitigate flood risks for most rivers. Simultaneously, they would help mitigate the impact of droughts. With the implementation of the Mahaweli development program, major reservoirs like Kothmale, Victoria and Randenigala were constructed, together with some other medium scale reservoirs. This helped prevent the area downstream of the Mahaweli River from being one of the most flood prone areas in Sri Lanka. Similarly, flood risks for many other river basins have been reduced with the construction of reservoirs. Although reservoirs are a good structural method to mitigate floods, their effectiveness depends on their storage capacity. When reservoir capacities upstream are reduced as a result of sedimentation, the flood volumes downstream are increased by almost an equal volume increasing the risk of overflow and flooding of the surrounding areas.

Another sector that would be affected by reservoir sedimentation is the agriculture industry, especially irrigated paddy cultivation. When the storage capacities of the reservoirs are reduced, they will be unable to provide water to the same area of land as planned in early stages. As a consequence, the area cultivated would have to be reduced. The end result would be a reduction in the total agricultural production. With the growing population, Sri Lanka has to carefully consider the most efficient way to meet growing food demand locally without resorting to importation of foods.

Another concern would be with regards to the generation of electricity using hydropower. Reduction of the storage capacities of the hydropower reservoirs would lead to a reduction in the energy generation capacity as well. The current practice is to meet this deficit through non-renewable energy sources. This would be detrimental to the country as we would have to import petroleum and coal in larger quantities in order to increase thermal power generation. Further issues arise from sediment coarser than 0.1 mm greatly accelerating the erosion of turbine runners and other mechanical parts of hydropower stations. This also reduces power generation efficiency while incurring additional costs for more frequent service and repairs of this equipment.

In some areas, water is extracted from existing reservoirs as drinking water for human consumption. When the capacities are reduced due to sedimentation, conflicts can arise over the use and management of water at the regional level. Attention has been paid by the relevant authorities on constructing reservoirs as drinking water sources. This is a wise move as average stream flows are insufficient to meet demand during dry weather periods. The Demodara reservoir across Baduluoya constructed by NWS&DB is one such new project to cater to the drinking water needs of the people in the area. The proposed Basnagoda reservoir, intended to provide drinking water to Gampaha and Wee Oya reservoir to Colombo are some of the other projects being implemented. As these reservoirs are comparatively small, it is possible to remove sediment provided they are equipped with such structural arrangements. However, with increased sediment inflows, the treatment of water for drinking will be more difficult and costly.


Catchment protection as a solution

Removal of sediment in reservoirs by methods such as power flushing could cause serious environmental impacts downstream. Removal of sediments by dredging is costly and locating suitable places for disposal is also difficult. In order to mitigate soil erosion, it is necessary to identify erosion prone areas and proper measures have to be implemented to alleviate erosion. Further, future developments within these areas, which may take place to cater to the demands of an ever increasing population, would have to be well planned to prevent soil erosion. Although erosion management is widely recommended, implementation seems to be problematical owing to the lack of support from land users. Even if effectively implemented, these reservoir sediment management options are not sufficient to overcome the situation and need a sustainable solution is required.


Increasing storage capacity

Sri Lanka has still not utilised the full potential of available water resources. Nearly 25% of the annual rainfall received flows to the sea as runoff. Total rainfall storage capacity of the country can be further increased by constructing more reservoirs. The potential capacity increase would be much more than long term capacity loss due to sedimentation. If implemented, they would mitigate both flood and drought issues and satisfying agricultural and drinking water needs, while some even have the potential of generating hydro power.

In the Kelani basin, although construction of multipurpose reservoirs like Holombuwa, Nawatha, Rucastle and Wee Oya were proposed a considerable time ago, they have not been able to be implemented due to land acquisition issues. Similarly, Madugate, Hiniduma, Thawalama in Gin Ganga and Digili Oya, Hulandawa and Siyabalagoda in Nilwala Ganga are some potential locations for reservoirs provided lands can be acquired for implementing them. Likewise, there are many more potential locations for reservoir construction in other river basins, most of which have been suspended due to land issues. Political misleading is also a common factor which aggravates the situation. Therefore, national level decisions have to be made in order to implement these proposals. At the same time, fair compensation schemes have to be formulated for those who would be affected by these projects. The sooner these works are implemented, the better the economic benefits.

(The writer is a Chief Engineer of the Irrigation Department and also works as a senior engineer in the World Bank funded Climate Resilience Improvement Project.)