Sri Lanka currently ranks 99th on the World Bank rankings for Ease of Doing Business. Time is money for many international investors. Even if they see great potential in starting a business in Sri Lanka and note that Sri Lanka is 99th in Ease of Doing Business, many will look to other countries. Sri Lanka needs to significantly move up the ease of doing business rankings if it is to increase Foreign Direct Investment coming into the country.
Shorten the time for registration

New Zealand ranks number one on the World Bank's ranking list on ease of doing business. In New Zealand it takes half a day to register a company. This is very quick and investors will love it. It will also make many Sri Lankan businesses to formally register.

Many businesses hold back and do not register a limited liability company due to the time taken for the process to be completed and instead opt to do a simple business registration by going to the nearest GS office. New Zealand has all the information related to the required documents, the fees to be paid and all the pre-approvals needed in a Government website very clearly.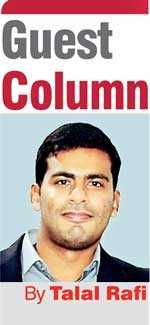 Reduce the costs of registering a company

New Zealand has cut fees for name search and company incorporation. If more businesses can be encouraged to register as a limited company this can result in increased tax revenue for the Government and also easier for governments to have business data which will help in better policy making in the future. It would make sense to cut the costs of incorporating a company to the bare minimum.

The more the number of limited liability companies that get registered, the more corporate tax files that are opening. This would encourage more businessmen to incorporate their businesses rather than just running them as a sole proprietorship or a partnership.
Set a minimum company revenue for auditing to be needed

Many businesses back out of registering a limited liability company because they realise that as soon as they start a business and even if they are not making profits, they are still required to have their company audited. Sometimes costs of auditing the company is greater than the profits made. This is a big discouragement to entrepreneurs wanting to incorporate a company.

Setting a minimum revenue to require auditing will encourage a huge number of small businesses to incorporate their companies. Like how a minimum revenue is required to pay VAT. Someone starting a business is doing a great service to the nation as he/she is creating jobs so till they grow to a certain stage, all distractions should be removed.
Enforcing contracts and having faster business courts

Businesses partnering with each other is a great boost to the economy. Collaboration rather than competition is better in many cases. Also businesses work by signing agreements and MOUs and if they are not enforced, this can be a discouragement for businesses.

Making the judicial system work faster to resolve business disputes can be a big boost for businesses. Foreign investors will find this very useful and this can attract investors who like to invest in Sri Lanka while living outside Sri Lanka. If their business agreements are considered safe, it would be a positive in attracting foreign direct investment.
Establish more co-working spaces

One of the key problems facing many startups is finding an office. This is the reason many start businesses in their own houses. But nowadays, businesses have more than one owner so it is inconvenient to have it in the house of a shareholder.

Renting out an office while starting a business can be costly and time consuming. Office rents take a huge percentage of a starting company's budget. Renting a new office is also time consuming as the business owner has to also focus on utilities and other issues.

A co-working spaces company solves this problem as any company wanting to start a business can walk into a co-working spaces company and rent a seat or a room for five people and start working the next day. Co-working spaces are fully furnished and ready to use immediately. Encouraging the setting up of co-working spaces is highly recommended.
Improving Ease of Doing Business is needed

Many international investors look at the Ease of Doing Business before even looking at options to invest in a country. According to the World Bank's Ease of doing business, 98 countries are ranked higher than Sri Lanka and this has to change for Sri Lanka to attract foreign investment.

Time taken and costs in setting up a business must be reduced. A simple and tax friendly policy is needed for startups along with enforcement by the Judiciary. Setting up an office space should be made faster. Sri Lanka must target to be in the first 25 in the World Bank's ranking on Ease of Doing Business by 2025 and it is possible.
(Talal Rafi is an entrepreneur and international consultant.)