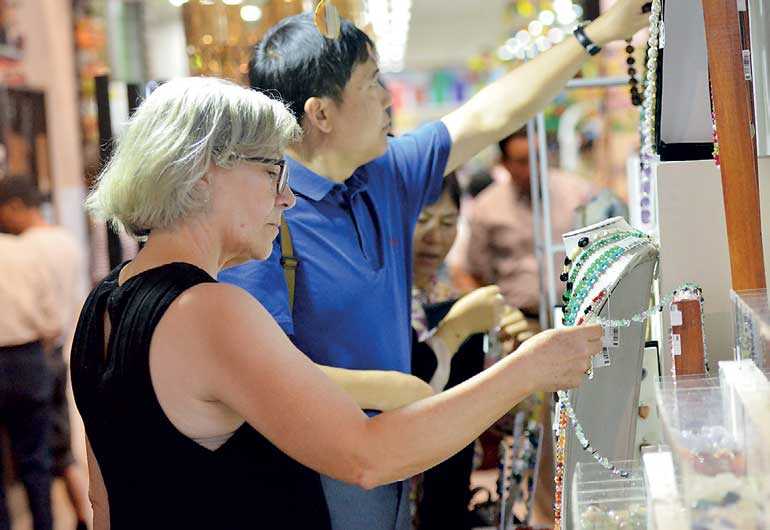 When planned and implemented strategically, the tourism sector can match up to its potential of being a driver of social, economic, and environmental welfare – Pic by Shehan Gunasekara
---
Overview of tourism

Tourism is one of the fastest growing industries throughout the world. It is an important economic force for Sri Lanka. Tourism is a main reliable source of earning foreign exchange in Sri Lanka. It can help in correcting the trade imbalance. Tourism in Sri Lanka, includes all business activities which provide facilities to tourists. It includes hotels, travel agency trekking agency, etc. According to the nature of industries, they are classified into production industries and service industries. Tourism is one of the service industries, which is rapidly growing all over the world.

So, the tourism industry creates one employment out of 10 worldwide. It generated 330 million jobs directly and 10.3% of global GDP in 2019 (WTTC, 2020). This includes employment by hotels, airlines and other passenger transportation services. As a prominent growing sector in the Sri Lankan economy, travel, tourism and hospitality have always faced challenges as a relatively new and dynamic sector. However, in 2019 the tourism industry contributed 4.3% to local GDP (SLTDA, 2020).

Growing in appealing popularity, by 2019 it escalated favourably to secure the position of being the third largest foreign exchange earner with total earnings of $ 4.4 billion in 2018 and $ 3.7 billion in 2019 (SLTDA, 2020). Moreover, the Sri Lankan Government had targeted six million tourist arrivals by 2025 which would yield earnings of $ 10 billion (Samarathunga, 2020). Of the total 402,607 people employed in the tourism sector, 173,592 are directly working and 229,015 are involved indirectly (SLTDA, 2020).


International image

Sri Lanka is known as the Pearl of the Indian Ocean. In 2018, Sri Lanka was named the best country in the world to visit in 2019, by Lonely Planet. Better transport links, new hotels and a growing number of activities were cited as the reason for the South-Asian island being chosen for the top spot in the guidebook publisher's annual Best in Travel Awards. It is undeniable that Sri Lanka's tourism industry has been affected today by the deadly Easter Sunday bombing in 2019 and the impact of the coronavirus from March 2020. At the same time, other related sectors have been affected by the impact on tourism.


Impact of COVID-19

It is essential that we first understand the issues associated with this, in terms of what steps can be taken to improve Sri Lanka's tourism industry. However, there are many challenges in achieving that in the current situation. According to the United Nations World Tourism Organization (UNWTO), this has affected tourism not only in Sri Lanka but in many countries around the world. Hundreds of people have lost their jobs due to the impact of COVID-19. In particular, a study on the sectoral impact of COVID-19 on employees in Sri Lanka by the National Human Resource Development Council of Sri Lanka in 2020 found that many people had lost their jobs in the tourism industry.

The results of the survey indicated that all the sectors have been affected by the sudden pandemic. During the pandemic situation 36% of low skilled employees and 36% of semi-skilled employees lost their jobs. About 28% of middle and junior level management also will lose their jobs in the tourism industry. Focused on the findings of the survey, the majority (71%) of the experts and hoteliers of the tourism and hospitality sector have stated that the tourism sector would lose 41%-60% of employees due to this situation. Therefore, 58% of experts emphasised the need for re-skilling programs for employees who have lost their jobs in the tourism industry (NHRDC, 2020).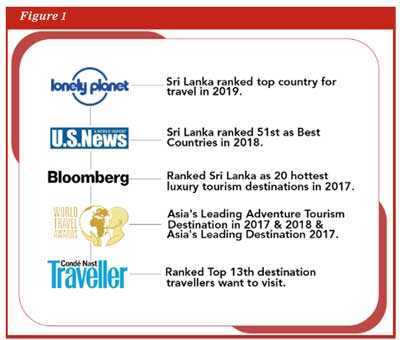 Strength of tourism industry in Sri Lanka

Sri Lanka is one of the most beautiful and safe islands in Asia. Due to this the number of tourists visiting Sri Lanka has been increasing every year. According to the data of the Sri Lanka Tourism Development Authority, we can see significant growth in employment as well. However 89,357 tourists came from January to March in 2020.

The US and European countries are still struggling to control the spread of the coronavirus because of the recession in tourism. However, Sri Lanka seems to be controlling it very well. Indigenous medical practices and traditional eating habits of Sri Lanka are the factors that sustained it.


Wellness tourism

As an integral part of Sri Lanka's National Export Strategy, the concept of Wellness Tourism focuses on providing international travellers with services focusing on mental and physical wellbeing. Services including Ayurveda resorts, spas, and yoga retreats form the core of the industry. Favourable global trends have made wellbeing a tourism buzzword, with travellers increasingly seeking hotels with health services and facilities. Although Wellness Tourism remains a new concept, and a nascent industry, Sri Lankan traditions of ayurveda and traditional medicine provide the sector with a unique advantage, and the potential for immense growth.

We can mention the following issues that can be improved in the tourism industry in Sri Lanka. The field conditions required for Sri Lanka's tourism industry are favourable. For example, people's knowledge of English may have a major impact on the arrival of tourists and the services they receive. One of the reasons for this is that Sri Lanka has the best literacy rate in South Asia. And also, the hospitality and smiles of the Sri Lankan people have attracted a lot of tourists.

The ongoing expansion of the expressway network, with the opening of the Katunayake Expressway connecting the Bandaranaike International Airport to Colombo, and the construction of an expressway to the hill-capital of Kandy, promise to greatly reduce travel times for tourists. The opening of Sri Lanka's second international airport in the Southern Province, Hambantota District, and the proposed redevelopment of several domestic airports provides flexibility and convenience to tourists.

Alongside the national carrier Sri Lankan Airlines, domestic airlines provide seaplane connections from Colombo to several destinations within the country. However most tourists still use traditional ways to travel to Nuwara Eliya, Hagala, or Badulla. It takes more than five to six hours. If we develop more seaplane services for these districts it would be more attractive not only to foreign tourists but also locals too.

Furthermore, as of 1 August 2019, the Sri Lankan Government has waived visa fees for international tourists from 48 countries. Consequently, travellers applying for 30-day tourist visas are no longer required to pay for their visas. Thus, as an increasingly popular, internationally acclaimed tourist destination, Sri Lanka offers exciting and lucrative opportunities for investors.


Recommendations to the tourism industry
Special attention to be given to attract high-spend tourists than low-spend tourists.
Project and promote the image of Safe Sri Lanka through media coverage, promotional activities, and international marketing.
During this pandemic situation Sri Lankans tend to attract more towards indigenous medicinal treatments and ayurvedic medicines like turmeric, perumkayam, ginger, garlic, veniwel geta, etc. Also, foreigners stuck in Sri Lanka used these medicines and were happy with the uses. Sri Lanka being a leading country which fights COVID-19, many countries are keen to use its treatment methods. By taking this opportunity as an advantage, Sri Lanka can develop such ayurvedic medicinal packages and import to foreign countries.
Sri Lanka must consider eco-tourism.
Promote Sri Lanka as a transit hub in the region by considering the lessons learnt from Dubai and Singapore.
Utilise youth in the labour market and re-skilling programs could be conducted for tourist guides and SMEs who are engaging in the industry.


Conclusion

So, rebuilding the tourism sector and providing tourists with rewarding experiences must be done by exploring alternatives to mass tourism, such as sustainable rural tourism, nature tourism, and theme-based circuit tourism. When planned and implemented strategically, the tourism sector can match up to its potential of being a driver of social, economic, and environmental welfare.


References
Samarathunga, W. (2020, April 21). Post-COVID-19 challenges and the way forward for Sri Lanka tourism. (D. FT, Editor) Retrieved from Daily FT: http://www.ft.lk/columns/Post-COVID-19-challenges-and-the-way-forward-for-Sri-Lanka-tourism/4-699020
SLTDA. (2020). Annual Statistical Report 2019. Colombo: Sri Lanka Tourism Development Authority.
UNWTO. (2020, 05 07). International Tourist Numbers Could Fall 60-80% in 2020, UNWTO Reports. Retrieved from World Tourism Organization: https://www.unwto.org/news/covid-19-international-tourist-numbers-could-fall-60-80-in-2020
---
S. Thanigaseelan is Assistant Director, National Human Resource Development Council of Sri Lanka under the Ministry of Public Administration and D. Senthilnathan is a Research Officer also at National Human Resource Development Council
---