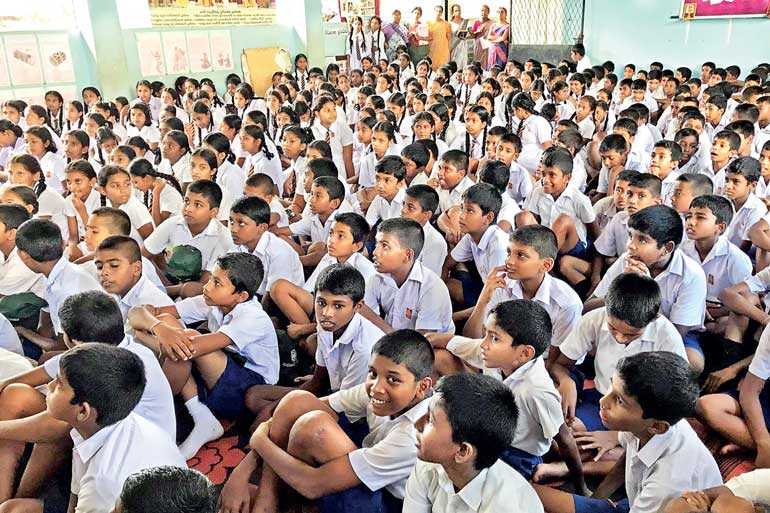 Lower funds restrict schools, especially in rural areas from developing basic infrastructure, receiving quality reading material and trained or qualified teachers
---
The International Day of Education is celebrated every 24 January, recognising the role of education for peace and development by the United Nations. By declaring a day for education, the United Nations further manifests its determination to reach its Sustainable Development Goal (SDG 4) on education by 2030, which is to 'ensure inclusive and equitable quality education and promote lifelong learning opportunities for all'.
However, the present status around the world makes it all the more difficult to achieve this milestone. Blessed with free education in all primary, secondary and tertiary levels since 1945, Sri Lanka has managed to respect the 'right to education' across the country, although its quality and disparity remain a great concern.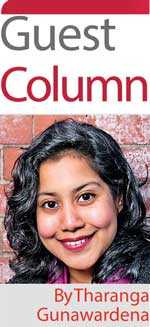 Education around the world at a glance
According to UIS data (UNESCO Institute for Statistics) ending 2018, about 258 million children around the world still remain out of school, which comprise 59 million children of primary school age, 62 million of lower secondary school age and 138 million of upper secondary school age. Countries with the lowest rates of literacy in the world are mostly found in Africa such as Chad with 21% by 2016, Niger (31%), Guinea (32%), etc. by 2018, which are also some of the least developed countries in the world. Thus, these statistics demonstrate that poverty is one of the biggest restrictions on providing quality education.
In addition, as per UNICEF, schooling does not always lead to learning. Referred to as the 'learning crisis', UNICEF points out that a lack of meaningful, holistic education often leads to having non-learners in school than out of school, which is a global challenge in preparing children and adolescents for a productive life, work and active citizenship.
Sri Lanka's primary and secondary education
According to UNESCO statistics 2017, Sri Lanka's literacy was at 98%, a laudable figure around the world. At the same time, since the Government has mandated education compulsory for all ages between 5 and 14, school enrolment in all levels overall stand at 99%. These impressive percentages are similar to that of developed countries. Yet, the reality depicts a different story. In 2019, 83.4% of the Grade Five Scholarship students obtained zero for the essay question (as per the Department of Examinations, Sri Lanka), a shocking manifestation of the inability to read and write with comprehension in native languages by primary school children, despite a 98% literacy rate. This exemplifies a lack of quality education in the country. At the same time, only 75% students from Ordinary Level examinations have qualified to sit for Advanced Level (A/L) in 2018; and, out of the 64% students who have passed A/Ls in 2017/2018, only 19% have been qualified to attend university. The declining results of the students in secondary grades signify the learning crisis in Sri Lanka, where adolescents lack the expected knowledge or foundational skills with little opportunity to pursue in higher education.
Plight of tertiary education in Sri Lanka
The quality of tertiary education in Sri Lanka has been overlooked for the longest time. While it is incentivised with free education and commendable scholarships like 'Mahapola', which supports students from disadvantaged communities; political agendas practiced inside universities followed by gross negligence on curriculum have plagued the system since inception. Factors such as outdated syllabuses, lack of evaluating the quality of the lecturers, lack of internships for students to gain transversal skills for employment, have all contributed to the downfall of tertiary education in the country.
This dilemma compels students to migrate overseas to look for more skill-focused, sustainable education. Approximately 20,735 students migrate overseas for tertiary education from Sri Lanka as per UIS 2018, with an outbound ratio of 7.1 compared to an inbound ratio of 1.4. Moreover, the lack of effective learning in tertiary education produces graduates who aren't skilled enough to meet the expectations of the labour market. As a consequence, the country's unemployment rises and weakens the economy.
Factors affecting quality education
One significant indicator is how little Sri Lanka's Government spends on education. By 2018, as per the World Bank, Sri Lanka's Government has spent only 2.8% of its total GDP (Gross Domestic Profit) on education; lesser than its neighbouring countries such as 3.8% by India and 4.1% by the Maldives. Lower funds restrict schools, especially in rural areas from developing basic infrastructure, receiving quality reading material and trained or qualified teachers. Poverty, is another striking factor that affects holistic education, especially in disadvantaged communities. Low-income families struggle to make ends meet on a daily basis and cannot afford to send their children to school; while schools in such communities are challenged with the lack of basic infrastructure, finding quality teachers and study material. Hence, the disparity of education between urban and rural areas continues.
In addition, fixating on an exam-focused education system for decades has prevented students from learning the necessary skills to become competent, productive citizens beyond school or university. This reflects a shortage of skills among fresh graduates and young citizens, disabling them from finding employment that affords a quality life. As a result of outdated education, unemployment has risen in the country, especially among females. As per the Central Bank of Sri Lanka, the country's unemployment rate in 2019 was 4.4%, with a significant 7.1% among females compared to only 3% among males. Other factors such as overcrowding in classes, lack of quality reading material, prevent the upbringing of a skilled citizen who is competent enough to tackle life beyond school.
Way forward
Investing in universally adopted curriculum in all three levels of education to develop skills and knowledge required for better employment will be pivotal. Deviating from exam-focused education to investing in vocational training, encouraging innovation and entrepreneurship are other areas that the Government can improve its expenditure. At the same time, the Ministry of Education must focus more on distributing finances evenly and where necessary to develop infrastructure in schools, improving the quality of reading material and teacher training.
With such developments, children will no longer have to focus on overly-challenging exams but receive quality education to become fully-fledged, competent and active citizens with transversal skills to contribute positively to the economic and social growth of the country.
Tharanga is an MBA holder and works as a Communications Manager. She could be reached via email at [email protected]