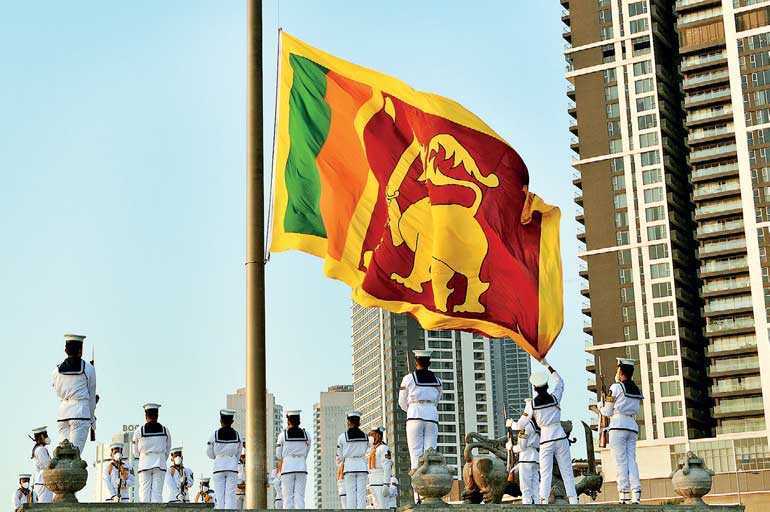 A program for public diplomacy must encompass all sectors which contribute to branding the nation. This includes SriLankan Airlines, the success story of our defence forces and a host of other organisations – Pic by Shehan Gunasekara
---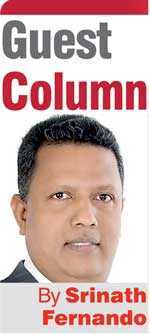 Evolution of diplomacy

Traditional diplomacy is about promoting relations between the countries. However the role of the ambassador had changed tremendously over the past 70 years. Public diplomacy is about promoting the Government to foreign people with new features such as engaging people of the host country through public relations, advertising, cultural promotions and making every effort at attracting people towards its core values. This involves meticulous planning in arranging sports, scientific, educational and cultural events targeting specific countries.

The history of our diplomatic relations goes back to two millennia where there is evidence of our ancient kings having sent embassies to Greece and China. The Great Chronicle Mahavamsa refers to two visits by 'Yona' to ancient Sri Lanka. This must have been during the reign of Pandukabhaya (pre-3rd century BC) whereas during the reign of Dutugemunu (167-131 BC) Yona bhikkus had arrived to celebrate the completion of the Mahathupa.

Researchers have questioned whether the meaning of Yonas was any reference to Greeks. Prof. Merlin Peris, Emeritus professor of Western Classics, University of Peradeniya, is of the opinion that 'Yona' refers to Greeks and not any other group as the meaning is derived from the word 'Ionian,' the Persian word for Greeks.

The strategic location of Sri Lanka must have been a navigational and a resting place for seafarers during the ancient times. It is about time a fresh effort was made to promote Sri Lanka as a marine hub and all synergy must now be directed at achieving this objective.


Economic diplomacy

WikiLeaks provides a gold mine of information on how American ambassadors have pushed big contracts with overseas governments. The style of diplomacy has changed dramatically; the corporate giants in the US are seeking assistance from American missions overseas to promote trade and investments. The American ambassadors have played a huge role in securing multi-billion dollar contracts for American companies.

The objectives of economic diplomacy are now the same with other countries and each country is trying to secure a bigger slice from the market. By selling Boeing aircrafts to Biman – the National Carrier of Bangladesh – the Government of Bangladesh had also sought in return increased access to U.S airports especially increased frequencies to JFK Airport New York where there have been impediments in slot allocation.

Economic diplomacy is a two-way road of 'give and take'. One country may ask its citizens be given a place as astronauts to go to outer space through US space programs. A US Senate Report made a very drastic reference to UK foreign policy where it castigated the British Government. The report says: 'The UK Government played a direct and a critical role in al-Megrahi's release. The UK has always been protective of its energy companies, especially BP, which has strong historical and economic ties to the government, and it has a history of intervening with foreign governments on behalf of BP. Libyan oil and natural resources were extremely attractive to UK energy companies, and, at the time of al-Megrahi's release, BP was negotiating a $900 million oil exploration deal that would secure a much-needed reliable source of energy for the UK. Keeping al-Megrahi in prison threatened this oil agreement, as well as other profitable trade deals and investments with Libya.'

Anglo-American relations have always been very cordial owing to the centuries of cultural affinity and bondage. This relationship was cemented when Great Britain was within the striking distance of the Nazi Germany and Hitler's ambitious program of conquering the countries which it considered as enemies. Churchill persuaded the Americans to engage in the World War II. In that backdrop a remark of this nature – in a Senate report – had never been heard from the US Senate history.


Promoting Laksala overseas

Laksala is an ideal place to promote locally produced textiles, gift items, arts and crafts. There has to be some sort of a tie-up with Amazon, Ebay or Laksala should be made an online store with global delivery facility. The business model of Amazon could be yet another concept where other craftsmen from Sri Lanka whose products are not featured in the Laksala could upload their products including furniture and other Ayurvedic and natural beauty products on the Laksala online store.

The Government of Sri Lanka should explore the possibility of having Laksala Stores at busy airports once the COVID situation dies down. As a policy initiative the National Crafts Council and Allied Institutions Act No. 35 of 1982 should be suitably revised to meet the challenges of marketing products overseas. Sri Lankans domiciled overseas could even promote these products through a franchise agreement.


Fruit and vegetable exports to Saudi Arabia

The recent ban on imports from Lebanon to Saudi Arabia has cost Lebanon Saudi Riyals SR 126 million. Lebanon had exported around 8,000 tons of lettuce to Saudi Arabia with a value of SR 37.49 million, followed by 15.16 tons grapes with a value of SR 30.85 million. A new market has cropped up with the imposition of the import ban on Lebanon.

The Saudi Gazette newspaper had reported: 'The import of lemons from Lebanon reached 1,560 tons with a value of SR 2.64 million, and apricot imports from Lebanon reached 634 tons with a value of SR 2.17 million. Onions reached a total weight of 1,230 tons with a value of SR 1.61 million, followed by grapefruits with a total weight of 1,090 tons with a value of SR 1.6 million, then plums with a total weight of 144 tons worth SR 1.26 million, and tomatoes with a total weight of 412 tons and a value of SR 1.04 million.'

These are areas potential exporters should look into and the Embassy of Sri Lanka in Saudi Arabia must seize the opportunity to introduce Sri Lankan produce and keep the export chambers aware of potential opportunities.


Role of commercial diplomats overseas

This writer is the founding member of the Advisory Committee on Marine/Shipbuilding and Offshore Engineering at the Export Development Board (EDB). The EDB had initiated an extremely well-coordinated job of promoting Sri Lanka as a marine hub and had mobilised the commercial diplomats of Sri Lanka's missions overseas. The initiative gave life to the concept that Sri Lanka has a unique strategic location in terms of its close proximity to vital shipping routes and thriving oil and gas industry in the South Asian region.

Sri Lanka never had any sizeable business from the Asian region. One reason could be that we have been talking about our location for about 70 years but no concrete work had been done. Thanks to EDB, the commercial diplomats have now been made aware of the great potential and some of missions have been briefed on the mechanics of penetrating overseas markets.

The missions have also made contacts with the marine, shipbuilding and oil and gas industry in their respective countries in an effort to pre-qualify the local companies with expertise and credentials. An initiative of this nature had never been attempted it is hoped that our commercial diplomats would be able to penetrate the markets overseas.

This writer recommends a Presidential Task Force on Public Diplomacy to strategise our priorities in promoting Sri Lanka overseas. It need not necessarily be looking new markets for our exports it could be a holistic approach to encompass the 'attractiveness' of Sri Lanka overseas. The attractiveness of Sri Lanka could be cultivated overseas, for example in the nature of a Doctoral program on Buddhist Philosophy at a reputed university overseas in collaboration with Sri Lankan universities or it could be an international school to promote cricket. These are the soft attractions we should cultivate abroad.

The Australian Parliament set up a Special Committee to look into Australia's public diplomacy and the Committee received representation from many organisations from within Australia on how Public Diplomacy of Australia could be promoted. This writer discovered that the most important organisation Qantas Airways which carries millions of passengers to and from Australia had been omitted unwittingly and had not been called in to submit its representations. This patent lacuna had been made known to the Committee by this writer.

A program for public diplomacy must encompass all sectors which contribute to branding the nation. This includes SriLankan Airlines, the success story of our defence forces and a host of other organisations.
---
(The writer is a freelance journalist and a political commentator. He holds a Post Graduate Diploma in Diplomacy and an LLM in Commercial Law)
---