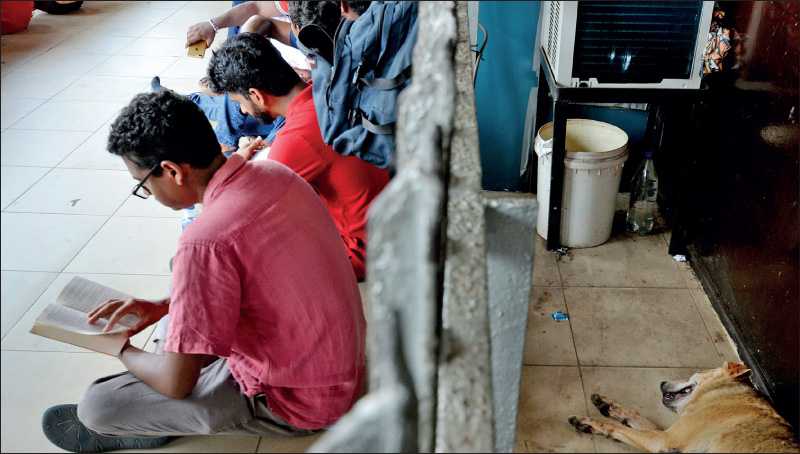 At this crisis time, career guidance for youth has the potential to improve employment, education and training outcomes, while mitigating skills shortages and smoothing the business cycle – Pic by Shehan Gunasekara
---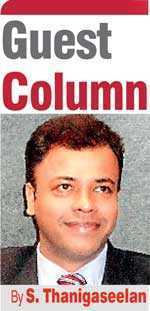 Overview
The COVID-19 health crisis has turned into a global economic crisis, putting at risk the health, jobs and incomes of millions of people around the world. The pandemic has exposed deep-rooted labour market fragilities and structural inequalities, with low-paid workers, young people, women, ethnic minorities, the self-employed and informal and fixed-term workers among the hardest hit by the crisis (ILO).
At this crisis time, career guidance for youth has the potential to improve employment, education and training outcomes, while mitigating skills shortages and smoothing the business cycle. To achieve these desired outcomes, services must be of high quality. High-quality career guidance is personalised, based on current labour market information, and delivered by well-qualified advisors. Government can support quality service delivery by defining quality standards and encouraging the monitoring of outcomes in school, VTA and higher education level.
The literature suggests that career guidance is highly effective at improving learning and skills and training participation among adults. It is also effective at helping unemployed workers due to COVID-19 to find jobs. The COVID-19 pandemic has further highlighted the importance of career guidance services as many youths have lost their jobs and require assistance identifying suitable career options in a labour market that has changed deeply.
The pandemic has had an impact on both the supply and demand for skills. On the supply side, low-skilled adults have been disproportionately represented among those who lost their jobs. Many will need to upskill or retrain to find work. On the demand side, the crisis is likely to accelerate the adoption of digital technologies and automation, increasing demand for high-level skills. Career guidance can facilitate re-employment by identifying new job opportunities and proposing relevant training.
Sri Lankan unemployment situation by COVID-19
After COVID-19 Government took many measures to control the pandemic by locking down the country for some months. There are leading sectors such as tourism and hospitality industry, construction industry, foreign employment, SMEs, apparel, logistics, aviation and IT severely damaged by this pandemic in Sri Lanka. More than six million people are employed in these sectors and it is a composition of more than 75% of the total employed population. The contribution of the selected sectors to the GDP is considerably high.
Due to the COVID-19 pandemic, increased demand for career guidance and career counselling services were noted, especially from school, university and VTC students, the unemployed, and workers most at risk of unemployment. Many studies highlighted the need for individualised services, given the uncertainty created by the pandemic: career counselling, coaching, mentoring, and psychosocial support. But problems of access to services exist, especially for persons with disabilities, migrants and refugees, and the pandemic has made it more difficult for these groups to access services.
Sri Lanka has not escaped unscathed and the pandemic has affected revenue streams of many businesses in the country. Due to the current COVID-19, businesses across a range of economic sectors — as mentioned in the given table are experiencing catastrophic losses, as a result of the control measures that restrict business operations and the movement of workers. A significant drop in economic activities and demand for goods and services will lead to more redundancies. The impact is more harshly felt by unprotected workers. There are about 1.7 million temporary employees in the private sector at the risk of facing drastic wage cuts and layoffs (IPS, 2020).
In addition, there are significant labour disparities that exist between demographic groups in Sri Lanka. In 2015, Sri Lanka's labour force participation rate was 53.6%, and females represented only 35.0% of this workforce. Disparity between age groups is also a major issue. Youth unemployment was nearly 17% in 2015, some four times greater than the national average. At roughly 8%, the unemployment rate was highest among students who passed the General Certificate of Education Advanced Level (GCE A/L) exam and/or obtained higher education. As that 62% of students passed the GCE A/L, it should be noted that competition for scarce white-collar positions contributes significantly to the high youth unemployment rate.
Government measures
The Ministry of Education is developing a national guideline for career guidance and all officers should follow the guideline as necessary. Also, the value of having a common career guidance program by addressing different areas such as TVET, education, entrepreneurship development, employment, etc. At present, the school system is enriched with nearly 2,000 career guidance teachers and will be recruiting another new 1,200 teachers for the schools.
Way forward
At this time, the global trend has changed, new business methods are being introduced, technology is increasingly being used, so a new market for employees has emerged. So, career guidance must play a role in the process of recovery. This means efficient investment in education and training, skills development, labour market efficiency, and social inclusion and cohesion. However, further efforts are required to consolidate this, especially in areas outside the
education sector.
In that respect, career guidance and career counselling can be seen as the process of assisting individuals in the development of lifelong work, focusing on workers role and interactions with other life roles such as proper orientation and current global trends in the world of work, counselling on dignity of labour and entrepreneurial characteristics such as determination, need for achievement, taking initiative, calculated risk-taking, creativity and innovativeness, and leadership among others.
Improving access requires more investment by Government in infrastructure and technical support, in training/upskilling career practitioners for new roles, and in broadening the means of accessing career services. This includes recognition by employers, especially SMEs, of the value of career guidance in supporting human resource development as well as the use of employee engagement, and productivity. Information campaigns and Government measures for certain labour market groups to these ends.
Sri Lanka, which has recognised the importance of developing economic and social infrastructure leading to sustainable growth, invests in developing skills education sector as a policy directive from the Government. At present, in Sri Lanka many organisations such as schools, vocational training institutions, youth service centres, government ministries, and private sector institutions are involved in the provision of career guidance. So, coordination of career guidance activities of all these institutions must be organised under one umbrella.
Many people are navigating layoffs, furloughs, and reduction in the workforce as businesses close their doors or cut services because of the ongoing corona virus disease (COVID-19) pandemic. Although you may be feeling overwhelmed and anxious to immediately apply for a new position. So, career guidance officers can guide job seekers this time to assess their skills, passions, and what they can offer the public, consumers, and employers.
​Post-COVID-19 policy and systems considerations include:
improving access and outreach, especially individualised support for the most vulnerable groups
the pandemic as an opportunity for reform of career guidance systems
increasing career learning opportunities for young people, faced with a very turbulent labour market
increased attention to be given to career guidance in supporting adult re-skilling and up-skilling
the strategic role of international and donor organisations in supporting national policy and systems development for career guidance provision.
Conclusion
So, career guidance and counselling, is a very important aspect at this time, especially under circumstances where jobs are not easily available. A large number of learners will not be able to find their occupational pathways or higher learning or training opportunities due to lack of career guidance and crisis at schools. Proper career guidance will assist many of these students with further education and training, selection of career paths at an early stage, and with more career options. It facilitates the acquisition of attitudes, skills and knowledge to help students better understand themselves, explore viable education and career options, make informed decisions and develop plans to achieve their career aspirations. Guidance is necessary in selection of subjects and course streams and finding appropriate job placements. Career Guidance will allow learners to select subjects that are in line with their future plans. Moreover, career guidance could go a long way in giving the learners the confidence to decide where they want to be in future.
Footnotes
https://www.counseling.org/careers/aca-career-central/career-tips-resources/career-counseling-during-covid-19
Career guidance policy and practice in the pandemic: results of a joint international survey – June to August 2020, CICA, 05.01.2021.
https://www.ilo.org/wcmsp5/groups/public/---dgreports/---cabinet/documents/publication/wcms_756331.pdf
https://development.asia/explainer/how-career-guidance-can-improve-job-prospects-young-people
https://www.ips.lk/talkingeconomics/2020/09/09/covid-19-and-sri-lankas-labour-market-gaps-permanent-protection-for-temporary-employees/
http://nec.gov.lk/wp-content/uploads/2016/04/8-Final-2.pdf