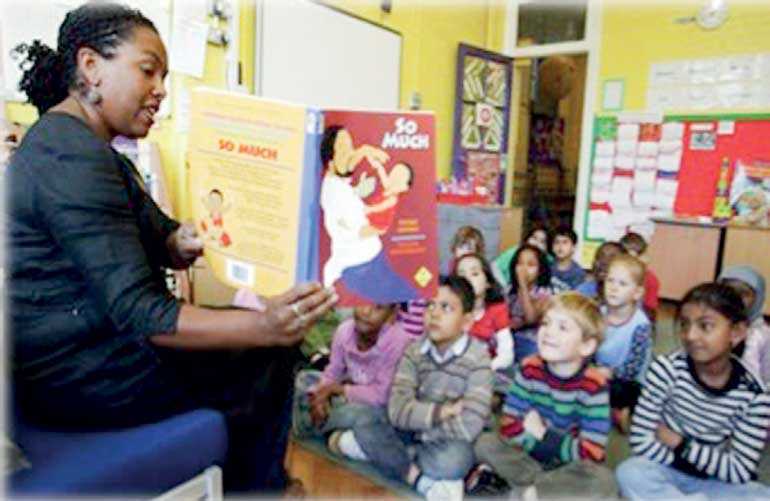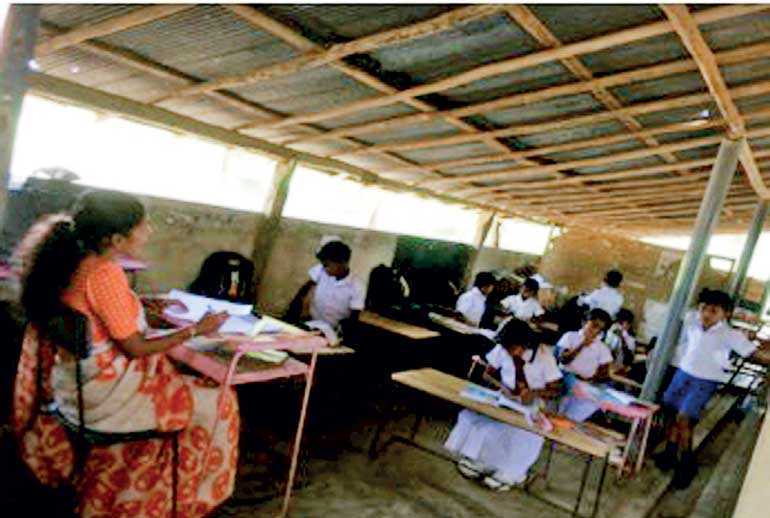 The print-richness of classrooms in some countries is not seen in our classrooms
This column gave rise from many a communication and observations after a discussion with my Head of Department at University of Moratuwa. Not having direct evidence myself, I was quite intrigued by what I heard and there was the need for some quiet fact checking. I found the situation really disturbing.

My initial take home point was that two children from a lower grade deciding or pushed on two different pathways can find themselves in very different positions with time. Someone who opts to follow an external curricula and in perhaps in the English medium too can find him or herself in the second year of an university degree program while the friend from the same class staying on course with the national education system will be just sitting down for Advanced Level examinations!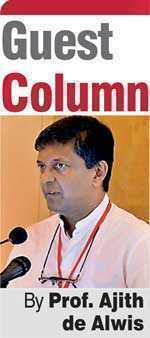 We are seeing an almost two years of difference and what one can do with a head start of two years in this day and age with globalisation, technology and in a fast-paced world is surely clear to anyone.

I again found myself observing the scenario of a bright kid who has been shown a different pathway by her father opting to follow a professional management course after Ordinary Level examinations and then completing course with flying colours and today occupying a senior position in the private sector having to handle responses again from her former class mates who are just coming out of the final examination from the public university system seeking placement opportunities. It was interesting to hear that she will grill them for the couple of placement opportunities available.

The senior management of many a private organisation however may not be quite sympathetic to the public sector university graduate who may have the label of 'not employable' too due to multitude of reasons some reasonable and some quite unreasonable!

As time moves on with the numbers that the system produces, there may not be any compelling reason even to consider the output as they will have a wider choice available to them. The State then may have the uncomfortable situation of addressing this growing unemployment issue among graduates.


A system of education which opens up minds

What I feel is that there should be all the opportunity for oneself to do and learn as one wishes. It is really important that all learn because they love to rather than they have to. The importance of learning should be positioned within any child's mindset at an early stage but that should happen in a creative manner.

That is also a product of the environment. In that context having the opportunity to follow what anyone like is a real capability of the system. I see the flexibility and the opportunity when Steve Jobs wanders into a calligraphy class and then changes the world, Watson seeking courses on crystallography and cracking the DNA code, forever changing the world. Behind these episodes lies a system of education which opens up minds.

Today we hear Finland surpassing United States in the process of education. However just by rushing into Finland one may not exactly would be able to emulate the Finns. One is quite sure that when you land in Helsinki and walk about you will not be seeing walls plastered with Einstein's and Socrates' offering classes from ages one to any level. Sri Lanka must have the only capital in the world that you see this spectacle of education service offerings. We are truly in a class of our own.

An exception may be in neighbourhoods in Australia where we have migrated in droves and the process of education in home style is quite ably emulated. Yet you will not find big colourful posters on bus stands and on lamp posts but may be a small laminated notices on corner shops and notice boards. Some due diligence to local culture still had to be adhered to.


Public education system should be jewel in the crown

We just cannot have the public education system as it reaches the university level falling way behind the multiple alternative systems that exist in quite big numbers outside. A public education system should almost be the jewel in the crown of your society as it sets the stage for your own society's future.

Today we have a significantly leaking public education system. One may say that around 350,000 enter to the school system at Grade 1. As they progress over 13 long years the number entering the university system is about 29,000 per year. Now this 29,000 enters to about 15 universities across the country. We see private university service providers who are capable of providing 21,000 entries in one single location.

We know that setting up of educational institutes makes such a sound business case in Sri Lanka. This basically exploits the fact that for any parent their children's education is a top priority. Even when speak of free education the IPS State of the Economy report for 2017 indicates that over 45% of a SL household's education budget is spent on private education. It is not uncommon to find families who make serious sacrifices on behalf of their children's education. Only hospitals may have a better ROI but definitely the required capital for an international school is much less.



Consider the leakages of our system as it moves from Grade 1 to university graduation. The leakages are significant. However we do have the reality of even the final output taking to wings. It is quite important that the State has now taken the decision to support student's mandatory passage to advanced level from ordinary level.

We live in an era where a child gets the experience of tuition almost from the first day of school. It appears that parents are so keen to see that they repeat whatever the subject that the child learns at school by placing the child in another class. The well-to-do may opt for individual attention. University graduates elsewhere may get social experience by working in McDonalds or Burger King but in Sri Lanka home-tutoring visits provides the opportunity space.

To witness the power of tuition is to observe the traffic and crowds when these support classes end. Public schools in Grade 13 may not see any students coming in for classes. As per the teachers the classrooms at this level are almost empty. However, close-by buildings which offer the surest way to get an 'A' are full of students who are so busy practicing what is defined as rote learning. The creative spirit of our future is withering away in our town and village centres within buildings in environments, which are not at all conducive to learning while we speak of becoming a knowledge economy.


Immediate need for change; the future is at stake

These children usually are experts with their mobile phones. You do not take notes. Today you snap them and WhatsApp to your friend who is busy with other things – not in school, not in the tuition class either and most certainly not in the library! Having dug into social research I now believe in some immediate need for change.

The future is at stake. We just cannot push the students to learn and benefit from the public system. Literally from Grade 1 some positive changes need to happen. I enter classrooms and my mind sees the classes I have seen in other countries. The richness of a classroom is not to be seen in our classes. Educationists identify this as print-rich rooms and certainly that feeling is absent. For a child at an early stage for development this is perhaps very much more important.

Most certainly there is a need for the change of atmosphere in a school in both software and hardware. How can one have a learning process, which is not dictated by the final examination, the spectre of limited opportunities at public universities, finding alternate opportunities mean having money? Such stresses will not do anyone any good.

Parents may heave a huge sigh of relief when they find that their child has managed to secure a place in the public university system, yet they cannot be happy to find that their son or daughter will be comparatively quite old when they come out of the university. It is not only parents that should be worried the decision makers and planners too. If you have your human resource spending two more years because of inefficiencies you really must be sensitive to the enormous opportunities lost as a result.

It is definitely possible to eliminate this time difference that is taking place between the private and the public systems. Removal of this is an imperative. The public educational system just cannot afford to have this embedded deficiency and playing second fiddle to another.


No interest in sharpening the blade

Nelson Mandela stated, "Education is the most powerful weapon which you can use to change the world." Over a long period of time we have been dealing with quite a blunt weapon and with no interest in sharpening the blade.

My short conversation seriously implanted in my mind the need to address these serious deficiencies – we have not much of love for learning, so much interest in money yet no sign of entrepreneurship, multiple systems with different speeds with the national system being the slowest, we can learn Korean with speed but not English even if we study for many, many years, etc.

Sri Lanka is in serious need of competent human capital but we see mass migration and mass employment as three-wheeler drivers and graduate assistants. I see the need for change… do you?