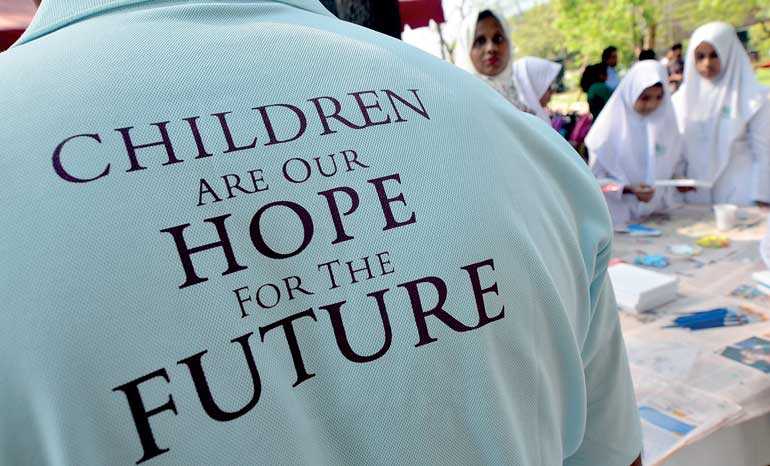 The future of children and the nation depends on the quality of primary school teaching – Pic by Shehan Gunasekara
---
Learning outcomes vs. rote outcomes​


Lessons to be learnt from the Asian educational giants

A journalist of New York Times requested Hideki Shirakawa, a Nobel laureate, to describe Japanese culture. He said, "Fundamentally, Japanese culture is based on rice farming. Rice cultivation requires a lot of water, and water must be shared evenly by everyone. Planting rice also required teams of people walking from row to row, at the same speed. And all of this has meant that uniqueness had to be suppressed."

This is an opposite of the culture promoted in the Western countries where uniqueness and individualism are the main persuasive characteristics of the culture. I dearly value uniqueness and innovation as essential ingredients for success of a nation. However, we have to build a solid foundation first.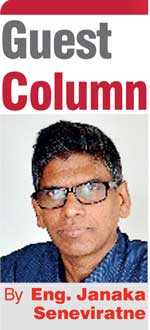 I believe that the journey to the greatness of a country should start from the collectiveness and then, move into the individualism and uniqueness after the society is well disciplined and the governance systems become well-oiled operations, not the other way around.

Back in 2001, Shriakawa talked about Japan's vision for "devising a strategy for Japan to win 30 more Nobel prizes in the sciences over the next 50 years". Japan has facilitated her professionals in Japan and in all over the globe to produce 17 subject category Nobel Prize winners within the first 18 years of the 50 years target. Aren't they well ahead on their target? This is a clear reflection of the solid foundational excellence in education in Japan. Although we boast about high quality education, we still could not produce a single winner in the 118 years of the Nobel Prize history. Sorry, the Peace Prize will never be counted.

The above comment on Japan's culture reminds me its resemblance to the Sri Lankan culture. Sri Lanka had the same cultural roots. However, Sri Lanka never became an equivalent country to Japan in character. Even though we are having a culture pinned upon the rice cultivation, Sri Lanka could not produce a nation marching collectively towards a single goal or more importantly a disciplined society who follows the best practice societal norms, law and order; or a society which behaves in a humanely and environmentally responsible manner.

In my opinion, there were dual reasons for this.

One reason was the poor performance of our educationalists who only concentrated on the theoretical principles of educational subject content and were afraid of the "change" in educational reforms progressively in line with the technological changes of the globe. So, the kids followed the same path of the previous generation and were ready for the repeated activities of the past but not for the unknown future.

The other reason was that our adults failed to guide the children to behave as open-minded individuals. Parents culminated their own unscientific beliefs and customs of religious or supernatural activities into the kids' minds and restricted kids' development. Basically adults wanted their kids to achieve what they failed to achieve in their lives. So, kids achieved what adults wanted not the kids themselves wanted.

On a personal note, I wanted to become a business management specialist for which I had the flair at young age but my parents pushed me towards engineering education as it was one of the typical expectations of the society at that time. I wandered around for five years in the wilderness struggling to learn what I was asked instead of what I liked and finally I became a professional engineer thanks to my later realisation of "how to learn" through sheer hard work, extensive reading and international exposure.

Children first follow their parents. Subsequently, the teachers become their role models. Thereafter, kids look upon national leaders and corporate leaders as role models. All of them are adults. When adults fail in their role, the children would inevitably fail with them. This is what is happening in Sri Lanka.
Silent revolution

We need a silent professional revolution and have to start this journey again. As we have no time to debate, we have to learn from our friends in the region who had similar problems earlier, similar cultural roots and traits and who later overcame the challenges.




I suggest that our nation should learn from Japan and Singapore. Singapore and Japan are among the top performers in the education sector in the world, well ahead of the Western developed countries. This success was an essential ingredient for their excellence in national economic management as well.
Visionary leaders and education revolution of Japan

(Reference: Japan – A story of sustained excellence – OECD)

Japan has limited natural resources and the island is frequently subjected to natural disasters. In such a harsh environment, collective behaviour was the only survival option available.

By the time Emperor Meiji (1868-1912) took over the reins of governance, at least a quarter of Japanese were literate, on par with Europe. However, the Japanese were far behind the Europeans in technology and finance. This deficiency was instrumental for Japan to agree with the West on unfavourable trade terms.

Emperor Meiji sent his leadership group to European countries to renegotiate trading terms. They returned to Japan with the message that the technology and finance in European countries were highly advanced and denied them any bargaining powers. Meiji had a basic educational institutional setup consisting of elite schools of Samurai children and of the temple schools already developed in the Tokugawa (1603-1868).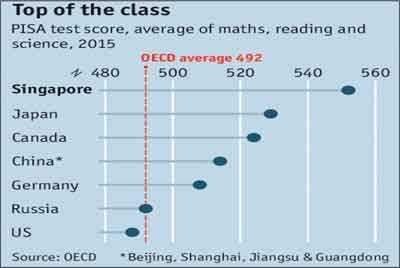 Meiji borrowed the school administrative methods from France, the educational system around elite national universities from Germany, the model of schools associated with deep national pride from England and the pedagogical paradigm teaching concept from the United States. This was the beginning of the Japan's long journey in educational excellence.

There was an internal nationalistic resistance to the transformation of the national education systems adopting Western elements. The official response or the remedy to this resistance was the release of 'The Imperial Rescript' in 1890, culminating Japanese values into the education system, emphasising Confucian virtues of loyalty, respect and relationship building among all including families, elders and wider community; modesty and moderation in action; obligations to study to the highest level and obey the Constitution, law and order.

This document was sent to all schools to display and to be abided. This was how the Japan got two firm legs in the form of the best education system and traditional Japanese values to stand up in the world as an admirable leader.
Teachers and teaching methods in Japan

Japan realised the need of having the best people in the teaching profession. Dedicated universities to produce teachers were established and each university had model schools to train teachers. In the '70s, Prime Minister Tanaka decided to increase teachers' salaries compulsorily 30% above the rest of the public servants, although by now the salaries are on par with the rest of the public servant salaries.

In Japan, teachers get together frequently and develop new strategies and methods to deliver training outcomes and those methods are tested among the wider teacher population before implementation. Japanese teachers have to use modern teaching methods and they have to continually update their knowledge. Further, the teachers get-together often and develop new teaching techniques and implement them after testing the methods in front of a larger community of teachers.

The students learn continually at school and at home and the parents have a role to play at home. If a child has a personal problem that affects his learning performance, the teacher has to go to the child's home and discuss the issue with parents to find solutions. So there is a group of people who have a vested interest on the child's learning experience.
If a child behaves badly in the society, the law enforcement authorities call school teachers and parents and they have to apologise on the kid's behavioural failure. The social status of the parents is judged by the academic excellence of the child. In school, a child is not allowed to skip or downgrade a grade due to the level of academic excellence. All are moved up gradually at same pace completing allocated tasks for each grade and it is the teachers' and the parents' responsibility to develop the child's academic capability to deal with complexity of subject matters.

Japan has reached the balance of disciplined behaviour and academic excellence fostering collective team work culture termed as "Wa" which implies "harmony"; a peaceful unity and conformity within a social group.
Singaporean endeavour

In Singapore, the approach is more rigid, narrow and structured and academic excellence is achieved through specific and deep study on relevant, up-to-date subject matters and strict assessment of acquired knowledge. In 2015, Singapore was crowned as the top performer of the PISA Test in the world. Around 12 million 15-year-old students across the globe were subjected to this assessment.

Singapore became an independent country in 1965. It was a tiny country with almost no natural resources. However, defying all odds, it became one of the world's great trading and financial centres. The great leader, the first Prime Minster Lee Kuan Yew, invited the rest of the world to invest in Singapore and use its only resource – people. From day one in office, he invested in education systems to nurture and enrich people with necessary skills. Today, Singapore is at the top of OECD nations in terms of education.

As a progressive country, Singapore is yet to be happy (or will never be happy) with its achievements. Recently, new educational reforms have been introduced to improve creativity and to reduce stress among children. On this change, Singaporean Finance Minister Heng Swee Keat said: "It's not just about teaching how to be smart, but how to be a better human being,"

Singapore adopts a distinct emphasis on narrower and deeper curriculum on subjects. If an average student struggles with theoretical component, compulsory extra teaching sessions are available for them to raise their standard in comparison to the rest of the students.

The Singaporean education system is aimed at producing a confident, concerned person who is a self-directed learner and also who can actively contribute to the country.
Teaching resources

Singaporean teachers get 100 hours of training annually as continuous professional development. The salaries of teachers are also high and the teachers have to teach for comparatively larger classes using modern electronic and technical aids. There are master teachers who can train other teachers.

All of the above comes with an annual performance evaluation of teachers to ensure the right professional are there to do the important activity "teaching".
Sri Lankan teachers

In Japan and Singapore, the school teachers are "specialists" of their profession and they are well paid, over and above other public employees. It is the overall education system which produces such specialists. Hence, it is unfair to compare Sri Lankan teachers with the aforementioned teachers as Sri Lanka does not have such a system.

I believe teaching is a profession and they should be true professionals. The professionals should possess formal qualifications, deep knowledge, demonstrated competencies, applicable skills and appropriate capabilities. As Sri Lankan education system is theory-centric, the teachers are selected focussing on formal qualifications only.

I learnt from many highly-qualified teachers who could be considered as average teachers. I came across PhD qualified teachers who cannot teach because teaching needs special training. I also came across teachers who had excellent teaching skills, but not necessarily having top formal qualifications.

Teaching is a highly-trained activity. The teachers in Singapore and Japan are professionally qualified and also specially trained to teach through a structured training process via professionally branded teaching universities. Also there are model schools attached to the universities so that teachers can practice what they learnt at the universities. Hence, they are a special breed.
In Sri Lanka, the quality of teaching profession has eroded from the mid-seventies. A few decades ago, the politicians started misusing this profession as a "job factory" and offered primary school teaching posts to incompetent, relatively low qualified political supporters. Sri Lanka has continually suffered due to these low quality teaching elements. The future of children and the nation depends on the quality of primary school teaching.
The need for a silent revolution

We have to restart the journey to relevant academic excellence for the current epoch and the era ahead.

Sri Lanka should get professional help from the authorities who conduct PISA testing for the OECD countries and reform the education system as a matter of priority. Politicians should stay away from this professional business.

The remedial action would entail having a few branded universities for producing targeted trained teachers and a set of model schools for testing the teaching methods. The subject selection for the primary education should be done after assessing the ground realities and with a vision of present and future needs.

It may take a decade to start getting satisfactory results but every journey towards success and prosperity starts with a first step in the right direction.


(Eng. Janaka Seneviratne is a Chartered Professional Engineer, a Fellow and an International Professional Engineer of both the Institution of Engineers, Sri Lanka and Australia. He has dual Masters Degrees in Local Government Engineering and Engineering Management. He is contactable via senevir15@gmail.com.)