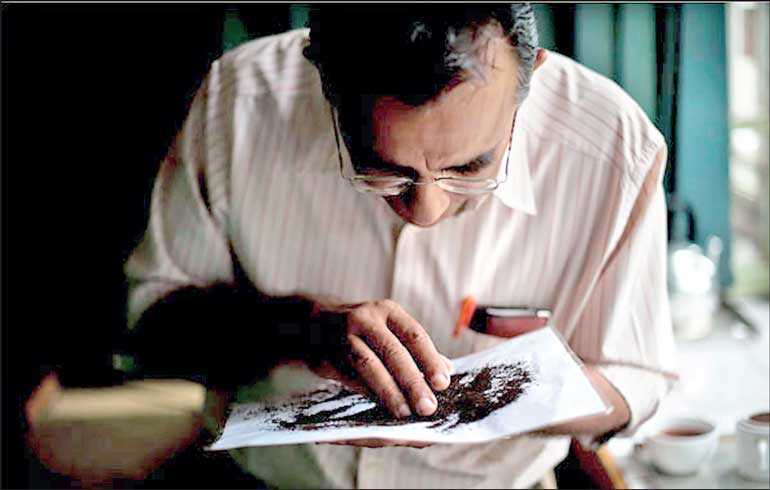 ---
The short-sighted proposal for banning the importation of CTC teas
Insufficient tea required to get ahead
Sri Lanka mainly produces Orthodox teas as opposed to CTC teas which are largely used in producing tea bags. We are ahead of others in the former category but unfortunately way behind on the latter due to our closed and insular policies.


Assuming an average annual overall production of 300 million kg the CTC component is approximately only 8%. Sri Lanka produces approximately 25 million kg of CTC but at a higher COP when compared with similar teas produced in Africa or India. This is a mere fraction of the total global consumption of tea in tea bag form.
Going up the value stream
The sustainability of the tea industry in Sri Lanka rests largely on strategies to go up the value stream by marketing value added products produced in Sri Lanka from Sri Lanka. Little value flows back to us when this happens outside.

The most immediate opportunity available to add value to more and more of the tea exports from Sri Lanka is to formulate strategies to further develop the tea bagging segment of the industry in Sri Lanka. We already have a head start in the tea bagging business over and above competing tea producing countries. The dangers of this advantage being lost will affect not only the producers here but right across the local supply chain.
Meeting the competition
We are way behind the large consuming countries who add value themselves and grow brand equity of the products they market and distribute products by growing tea brands owned and managed by them.

The competition between brands on international shelves in the modern trade channels is so intense resulting in pricing taking precedence over premium quality in the generic mass market especially in the tea bag sector where convenience takes precedence.

To compete with these brands or more immediately and relevantly even to supply tea bags packed in Sri Lanka for these brand owners we have to offer value which fits into their pricing structure and the taste profiles that the brand owners have developed to suit their requirements which they dictate and over which the supplier here has little or no option but to accept.
Killing the golden goose
The outcome of any sudden less considered decision to suspend importation of CTC teas will force the tea bag business out of Sri Lanka to other countries of origin which have friendly policies for importation of teas for value addition in their own country. Lipton, Ahmad, Beta, May Tea, etc. which packed tea bags and packets moved to other countries – the main reason is that we could not import teas from other origins to be packed for re-export.

This resulted in loss of jobs, revenue, etc.

We would be foregoing a golden opportunity to be the world's tea centre, where not only the leading tea brands mentioned above but many other major players will look positively at investing in Sri Lanka should we have a more open policy.

The country already has its name associated with tea and it would easier for us to attract investors when compared with others, for e.g. Dubai, which are far removed from tea making great strides by having a huge centre.

Our own Sri Lankan tea exporters here will be compelled to move out of the country to continue their operations to serve long established markets and customers they have carefully developed over time. In fact this is already seen to be happening due to the closed policies governing the marketing of tea from Sri Lanka.
Not all the tea we produce fits into a tea bag
It cannot be denied that Sri Lanka produces some exceptional unmatchable teas which quite rightly should be branded as specialty 'Pure Ceylon Tea'. But it would be unwise to describe and pass off all teas that we produce as being so special as that would be mythical and would only tarnish the good name of Ceylon Tea we wish to preserve.

In any case in the CTC segment of the tea we produce here is not as acceptable to by overseas brand owners as the best suited and certainly not at the scale or price we produce those teas.

The more tea we process and pack locally, whether with imported material or blended with our own will give greater value to all the links in the local supply chain including the producer.

The demand for teas auctioned weekly is what determines the producers' price. By encouraging processing and packaging locally the demand for our own teas will also be enhanced and not diminished.


Who profits from our tea?

Presently, from Colombo Auction purchased teas and shipped in bulk to destinations determined by overseas customers the packing takes place elsewhere where the rules are more conducive for packing value added tea products. We will derive greater value if this is encouraged within our shores.

Should this business be lost to us due to short-sighted policies, the demand for our own teas will diminish and not the other way around which producers imagine would be the case.
Evaluate an open policy
In the final analysis you will find that an open policy relating to the tea business will generate greater value for all the parties engaged including the workers at the bottom of the supply chain and bring greater benefits for our economy.
(The opinions and views expressed by the writer in this article are his own and not necessarily those held by any organisation or business he is associated with. He can be contacted on [email protected])