1. It is now apparent to all that the 19th Amendment has created a dysfunctional governance structure in which the Executive President, although directly elected by the people, does not carry much power. Hence, the following options could be considered:

a)Transforming the Executive Presidency into a viable institution with adequate checks and balances through appropriate changes to the 19th Amendment. This will require a two-thirds majority in Parliament,

OR

b)Return to a pre-1977 style parliamentary system. However, in order to ensure a stable government, the present proportional representation system should be changed to a first-past-the-post system. This change will most likely require both a two-thirds majority of Parliament and a referendum.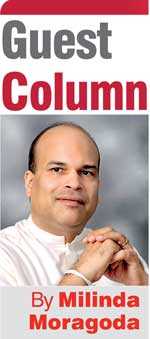 2. Repeal the 13th Amendment to the Constitution and abolish the Provincial Council system which has become a white elephant costing Sri Lankan citizens over Rs. 250 billion annually. We do not need another layer of politicians telling us what to do. With the Provincial Councils out of the way, power should be devolved to specially empower local councils and municipalities. If necessary, the number of local councils can be increased. This reform will also be a step towards making Sri Lankans think as a nation rather than on a regional basis. It is most likely that this change to the Constitution can be achieved with a two-thirds majority of Parliament.

3. Sri Lanka needs to establish an inclusive forum in which our diverse religious and ethnic groups can participate and engage actively in our democratic process. This could be done through the establishment of a Senate that is specifically designed to ensure that minority interests are protected and foster the development of the social cohesion so essential to the foundation of a just and effective system of government. The selection of senators could either be through direct election, or through an indirect selection process depending on the powers that are bestowed to this organ of government. The establishment of this institution may require a two-thirds majority in Parliament and/or a referendum.

As Sri Lankans gear themselves to face another cycle of national elections, it is extremely important that aspiring Presidential Candidates and other national leaders clearly state their positions on the type of governance structure they hope to establish if elected into office. Otherwise, the present dysfunctional state of affairs will only lead to further chaos and instability in the country.
The writer is the founder Urumayaka Ulpatha Foundation and a former Minister.